Replaces S8990 UniQ

Six stage variable speed motor controlled via the handle

Automatic speed setting

Electro premium electro brush

Integrated accessories

Air clean sealed system

Miele's Complete C3 Brilliant vacuum cleaner features an Electro Premium electro brush ideal for cleaning medium to high-pile carpeting. The Electro Premium electro brush is an electrically-driven carpet tool with wide brush roll and LED light for added comfort. With five adjustable height levels, the Electro Premium adapts to any pile carpeting. Brilliant offers a savvy, self-adjusting automatic setting. As you transition from hardwoods to carpeting, it automatically decreases suction, then increases suction when you return to smooth, solid flooring - saving you both time and energy. The Brilliant also includes the XL Parquet Twister - providing 180 Degree rotation for the agile, yet gentle care of smooth surfaces. A telescopic, electric, stainless steel wand and long electrical cord, with one-touch automatic rewind, provide a total cleaning radius of 36 feet. The Complete C3 Brilliant is also equipped with a Deluxe Comfort Grip handle with six-stage suction controls, plus an Automatic setting, and electro brush controls. Innovative LED underbody lights and an illuminated parking system make for a truly luxurious cleaning experience. Other conveniences include three integrated accessories - a dusting brush, upholstery tool and crevice nozzle conveniently integrated into the canister - and a 3D bumper.

Miele's Complete C3 Brilliant vacuum cleaner comes packaged with an Electro Premium electrobrush featuring five adjustable height levels, a wide brush roll and LED light. The Electro Premium electrobrush is ideal for cleaning medium to high-pile carpeting. A self-adjusting automatic setting offers easy transition from smooth floors to carpeting. The Brilliant also includes the Parquet Twister, providing 180° rotation for the gentle care of smooth surfaces. A deluxe comfort grip handle with six-stage suction controls, innovative LED under-body lights and an illuminated parking system make for a truly luxurious cleaning experience. Other conveniences include three integrated accessories: a dusting brush, upholstery tool and crevice nozzle and a velvet 3D bumper.









2016 J.D. Power & Associates award for customer satisfaction with Miele canister vacuum cleaners
US Warranty 7 years Motor, 1 year Parts and 90 days Labor
Non-US Warranty: 30 days parts and labor
Specifications
Product Name Miele C3 Brilliant

Model SGPE030

1200 Watts

for All Floor Types

6 Speed Suction Control (pushbutton thumb control on handle)

AirClean Sealed System

HEPA Filter Standard

Turbo Brush Standard

Electric Power Brush Standard SEB236

SBD 285-3 Combination Rug & Floor Tool

SBB 400-3 Parquet Twister

Handle: Deluxe comfort grip with suction control and powerbrush control

Dusting Brush, Upholstery Nozzle, Crevice Tool

Lightweight Skeleton Construction

Velvet Bumper Strip

Autostop on Park System

Illuminated Side Park System

LED Underbody Lights

One-touch Automatic Cord Rewind

Dustbag Size 4.76 Qt. G/N

Dustbag Change Indicator

Filter Replacement Indicator

Operating Radius 36'

Warranty 10-year suction motor
10-year casing
5-year all non-wearing components

Color Bronze Pearl Finish


Other Images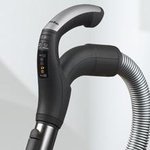 Handle controls Allows users to turn the vacuum on or off, control the speed settings or switch to the automatic setting - easily adjusting the vacuum speed perfectly for each surface in your home.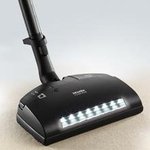 This electrically-driven carpet tool with a 13 3/8 inch wide brush roll is ideal for medium to high-pile and plush carpeting. Equipped with a swivel neck and five level height adjustment, the SEB236 powerbrush offers maximum maneuverability and versatility. With LED-headlight and direct connect.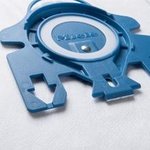 Miele's unique AirClean filtration system captures and retains over 99.9 percent of all lung damaging particles.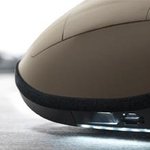 LED Underbody light Assists with easy storage, closets or other dark areas.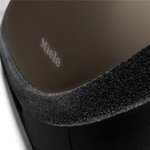 Velvet bumper strip Protects furniture in the event of accidental collision.
The COMPLETE C3, CLASSIC C1, BLIZZARD and TRIFLEX UNITS are made in Germany.
The COMPACT C1 and the new Boost are assembled in China, with Miele German made components.
The SCOUT RX3 are made in South Korea.
Bundle & Save
Get additional savings when you purchase any of these items along with this product.