Bundle & Save
Get additional savings when you purchase any of these items along with this product.
May Substitute with same Grace Continuum II for Brother SAQCFPRO1 THE Dream Frame PRO 10' Professional Quilt Frame Same Grace Continuum I 10' +Dual Wheel Tracks, Channel Loc*

Question: Does Grace have these accessories for Brother SAQCFPRO1 Dream Frame PRO? John
Answer: Yes they are compatible with the dream frame Pro. Grace
2' Extension for 10 to12' – Due to come in August.
4th Rail for Batting – In stock now
Idler Rail - Due to come in stock end of September.

THE Dream Frame PRO combines some of the most sought after professional quilt frame features into a modular system for quilters of every level and nearly every sewing machine type. With its highly adjustable frame, available in either a 10-foot or an extended 12-foot length with the optional 2-foot extension kit, THE Dream Frame PRO is compatible with a vast number of domestic Brother Machines from the PQ1500S to THE Dream Quilter 15.

For use with: Q'Nique 15R or Pro, THE Dream Quilter 15 DQLT15, THE Dream Machine XV8500D,* THE Dream Machine 2 Innov-ís XV8550D,* DreamWeaver XE Innov-ís VM6200D,* DreamCreator XE Innov-ís VM5100,* DreamWeaver Innov-ís VQ3000,* DreamCreator Innov-ís VQ2400,* PQ1500 Series* (*Requires Accessories kit SAQFCSRKIT)

With steel and cast-alloy components, the frame is one of the sturdiest and longest-lasting frames ever designed. This modular frame has many available configurations and accessories. This is a no-baste frame designed to make your quilting projects easier, more convenient, and more beautiful. The frame is available in standard 8' or 10'sizes.

a. Smooth Gliding Carriage System
Your Brother machine easily fits on the smooth gliding carriage system. Simply place it on the frame's trolley system, lock it in place, and you're ready to go. The machine glides effortlessly with accurate movement, making it perfect for small, intricate stitching.

b. Optional 2' Extension Kit
Expand your PRO frame to a maximum of 12'.

c. Sit or Stand with Height Adjustable Legs
Adjust to the perfect height – table height, standing height and a setting-in between – so you can create for hours in the position you prefer. Raise or lower in one-inch increments from 38" to 50".

d. Easy Grip Handles
Ergonomic placement of handles gives you effortless control of the machine. Unique handle mechanism allows the handles to be swung up and away to allow for easy bobbin exchange.

e. Ratching Rails and Ratchet Wheel
The multi-rail directional-rolling creates even tension on both the width and depth simultaneously. Easily rotate the rails using the hand wheel, creating even tension on the surface of the fabric.

f. Leader Cloths Included
The leader cloths make it easy to quickly attach our fabric to the frame while keeping your quilt square and properly loaded.


The Continuum Frame can be configured in multiple set-ups and optional accessories, so it will be the perfect fit for you no matter what your quilting requires. Think you might upgrade your machine to a longarm in the future? The Continuum frame can work with your short or midarm machine now, and then be adjusted for a longarm when you need it. Add the optional accessories now or later to make your quilting process more convenient.

The new Continuum Quilting Frame has been designed by the Grace Company to perfectly accommodate the Q'nique 21 machine, as well as a number of other machines on the market today.

The Continuum machine quilting frame is a modular frame with many accessories to configure it to meet your quilting needs. The Continuum has been designed to perfectly accommodate the Q'nique machines, as well as a number of other machines on the market today.
US Warranty 1 Year Defects in Materials and Workmanship 90 Days Labor
Non-US Warranty: 30 days parts and labor
Specifications
Building Your Dream Quilt System Just Went PRO.
THE Dream Frame PRO is the next generation to THE Dream Fabric Frame family. Also, made for Brother by the Grace Company, it will become the quilting frame of choice for home hobbyists, entrepreneurs, quilters and fabric embellishers everywhere. It is an innovative modular frame system that is available in either 10-foot or an expanded 12-foot width with the optional 2-foot extension kit. THE Dream Frame PRO frame is compatible with a vast number of domestic Brother machines, from small to large, and can also be adjusted to fit machines with throat spaces ranging from 8" to 15". When you're ready to upgrade to THE Dream Quilter 15, THE Dream Frame PRO will be ready too.
FEATURES:
10' Wide Professional Quilting Frame (adjustable width from 67" to 128")

Optional 2' extension expands this frame to maximum of 12'

Channel locks for easy straight lines

Sturdy steel/cast-alloy construction

Steel fabric rails

SureTrack Dual-Wheel System enhances stitch quality and increases control

Height adjustable legs (38" - 50")

Leader cloths included

Designed to allow for upgrade options to enhance your quilt system

Note: If ordering the Continuum frame for use with a machine other than a Q'nique machine, please call in to Grace Company so we can make sure you receive the correct parts for your machine.
1-800-264-0644

THE Brother Dream Frame Pro: Overview Video

THE Brother Dream Frame Pro: Managing Farbic

THE Brother Dream Frame Pro: Stitching Tip

THE Brother Dream Frame Pro: Securing Your Stitches.

THE Brother Dream Frame Pro: Assembling Your Quilt Sandwich.

Other Images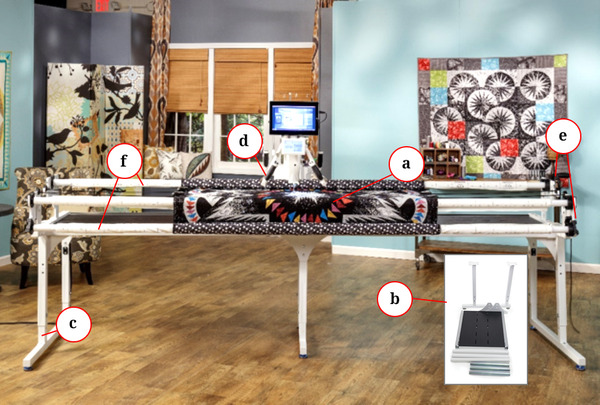 Brother SAQCFPRO1 THE Dream Frame PRO 10' Professional Quilt Frame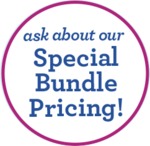 THE Dream Frame PRO is compatible with the following machines, available for separate purchase: THE Dream Machine 2 Innov-ís XV8550D Innov-ís BQ3050 Innov-ís BQ2450 DreamWeaver XE Innov-ís VM6200D DreamCreator XE Innov-ís VM5100 DreamWeaver Innov-ís VQ3000 DreamCreator Innov-ís VQ2400 THE Dream Quilter 15 PQ1500 Series