The techSew20U53 is the industry standard for light to medium duty zig zag sewing. 20U53's can be found used in homes and schools, for appliqué work and in industrial applications. Also used for sewing canvas, cloth, lace, leather, and vinyls.


All of the convenience features are standard to make your job easier: reverse feed, built in bobbin winder, belt guard and an accessory kit with extra fittings (bobbins, feed dog, throat plate, edge guide, regular foot, zipper foot and a hemming foot).


Sews Zig Zag and Straight Stitch

Reverse

ZigZag width and stitch length adjustment

Includes complete table, adjustable speed 550W Servo motor, thread stand, lamp, bobbin winder, tools, accessories

Includes Limited Lifetime Warranty and free technical support for the life of your machine

Machine comes inspected, oiled, adjusted and READY TO SEW
Ships Pre-Assembled!


US Warranty 1 year parts, 90 days labor on defects in materials and workmanship.
Non-US Warranty: 30 days parts and labor
Specifications
Techsew 20U53 Zigzag and Straight Stitch Industrial Sewing Machine
The Techsew 20U53 Zigzag Industrial Sewing Machine is designed for sewing light to medium fabrics, denim and lightweight leather.
Similar Singer 20u Manual PDF for reference only
Maximum speed – 2,500 rpm

Stitch length 0-5 mm

Stitch width – maximum 9 mm

Presser foot lift by hand 6 mm

Knee lifter to raise foot or control zig-zag width

Knee Lever For Presser Foot Or Zig-Zag

Needle size 135 x 5 #9-18

Work space 8.18" (208 mm)

Bed size 15.72" (399 mm)

Rotating hook – Automatic lubricated hook

Lubrication – Manual

North American made table and stand, plus ½ h.p. motor included.

Single Needle Lockstitch With Reverse

All-Metal Industrial Rotary Hook

SS/ZZ Tailoring & Drapery Machine

Not For Upholstery, Exterior Fabrics or Upholstery Thread

A needle clamp screw (part #54BH) or Superior 541788 is needed for the following attachments: buttonhole foot, walking foot, and ruffler foot

Machines of class 20U have been in production for over 20 years

Perfect straight stitching

Needle bar frame locking clamp engaged by a quick 1/4 turn of a knob

Built in bobbin winder

Hook automatically advances and retards timing according to zig zag width

Independently adjustable forward and reverse stitch lengths

Left, Center, Right Needle Positions

Offers the versatility of medium speed straight stitching, zig-zag stitching, satin stitch embroidery and free-motion work

Buttonholes produced by means of right, center, and left needle positions

Zig zag plate, straight stitch plate, and embroidery/darning plate included

Maximum sewing speed: 2500 SPM

Maximum stitch length: 5mm

Maximum stitch width: 9mm

Presser foot clearance: 1/4" (6.4mm)

Needle system: 135x5 (DPx5)

Needle sizes: #14 to #18

Thread sizes: #27 to #69

Motor: 550W Servo motor

TECHSEW INDUSTRIAL SEWING MACHINES
Techsew Sewing Machines are built with quality control being our top priority – our machines are made with the most durable materials and set up with the end user in mind. All machines are fully inspected and tested by our certified technicians prior to shipping. We are able to prepare custom setups in order to deliver a machine that is exactly what the customer requires for their production needs.

Other Images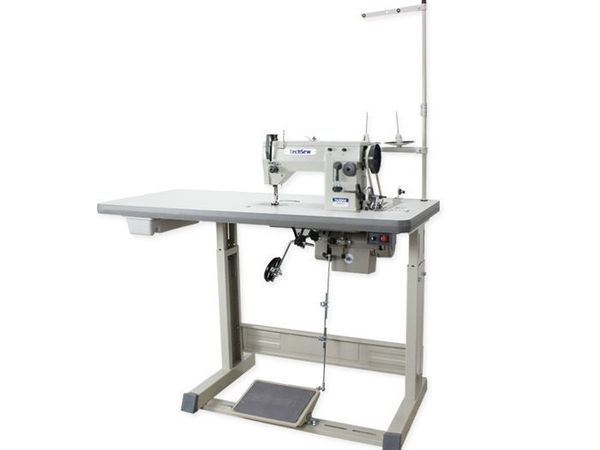 Techsew 20U53 Straight Stitch & 9mm Zigzag Home & Industrial Sewing Machine Same as Singer 20u53 with Table, Stand, and Servo Motor. Includes assembled table & adjustable speed servo motor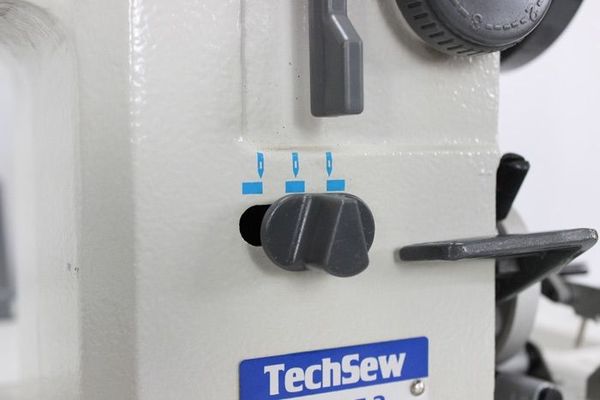 Stitch Width, Needle Position L-C-R, and Reverse Lever.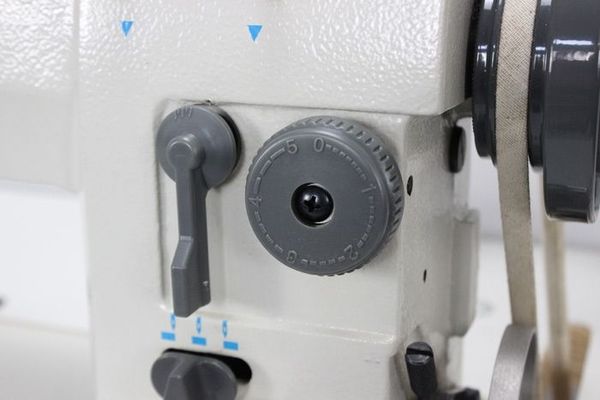 Stitch Width, Stitch Length and Needle Position controls.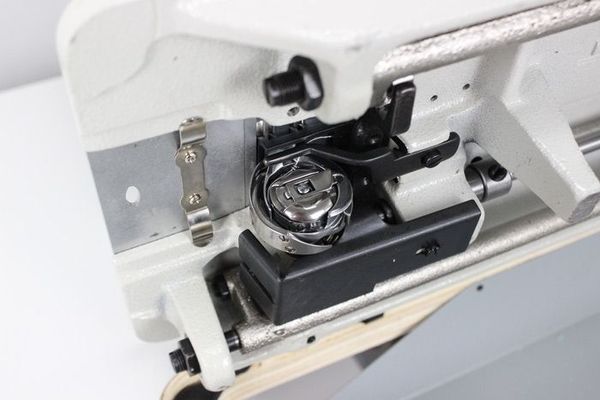 All Metal industrial bobbin, bobbin case and rotary hook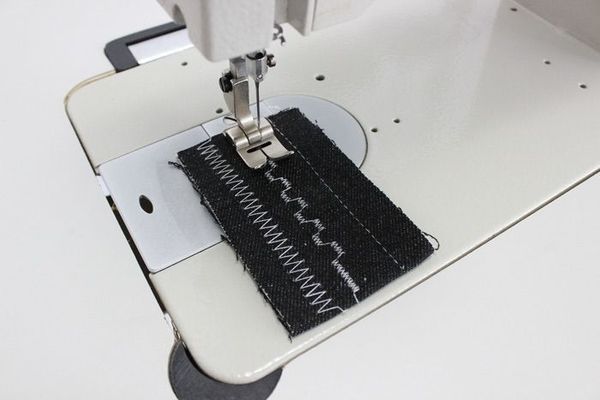 straight stitch, zigzag and pattern using narrow zigzag and changing needle positions from L-C-R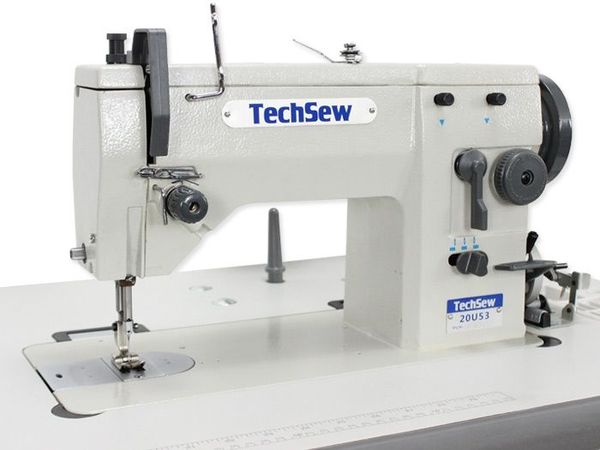 Copy of the Singer 20U53