Turn Microsoft™ Windows Explorer into your personal embroidery image gallery.

Bonus! 37 exquisite embroidery designs! Now you can create professional quality embroidery EVERY TIME.

Simple yet powerful utility enables you to customize file types for display in multiple icon or thumbnail sizes.

All major embroidery stitch formats supported. 20 Embroidery Designs Included! (art, .dat, .Uxy, .c2s, .gnc, .cnd, .sew, .jef, .jef , .mgl, .stt, .exp, .ksm, .vp3, .pcm, .xxx, .dst, .dsb, .dsz, .10o, .pcs, .csd, . pes, .vip, .shv, .hus)





Specifications
Just install Perfect Stitch Viewer once - no need to launch a program after the software has been installed. You'll automatically view your embroidery design files in any folder stored on your computer as images representing the embroidery designs, not just a file name.
Minimum System Requirements:
Windows 8.1 Processor: 1 gigahertz (GHz)* or faster with support for PAE, NX, and SSE2 (more info) RAM: 1 gigabyte (GB) (32-bit) or 2 GB (64-bit) Hard disk space: 16 GB (32-bit) or 20 GB (64-bit) Graphics card: Microsoft DirectX 9 graphics device with WDDM driver.
* Windows is a registered trademark of Microsoft Corporation in the United States and other countries.
Designed to view designs loaded on a computer's hard drive only.
Perfect Stitch Viewer will run on a MAC with the use of our free MAC translator, this is not an emulator. For more information click
here
.
Other Images
Bonus! 20 exquisite embroidery designs! Now you can create professional quality embroidery EVERY TIME.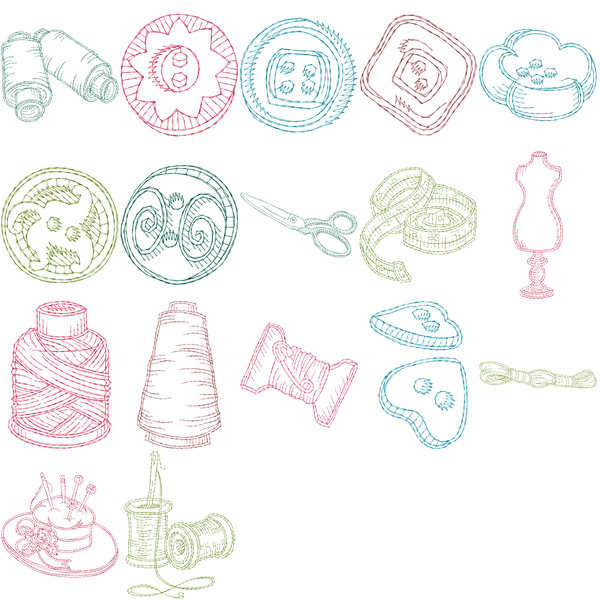 Bonus! 37 exquisite embroidery designs!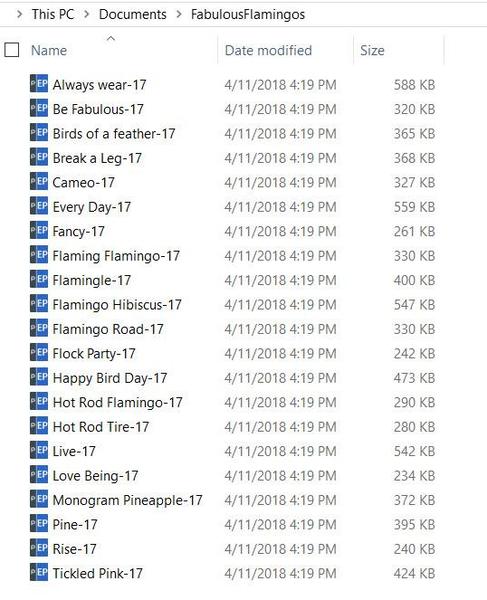 Just install Perfect Stitch Viewer once - no need to launch a program after the software has been installed. You'll automatically view your embroidery design files in any folder stored on your computer as images representing the embroidery designs, not just a file name. Before installing Perfect Stitch Viewer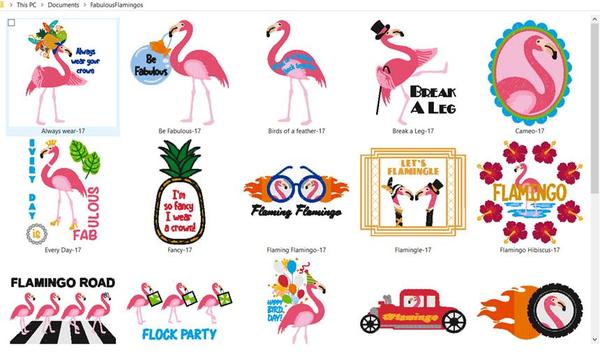 After installing Perfect Stitch Viewer