Introducing Aurifil Color Builders, a capsule of twelve curated mini-collections inspired by (and named after) Italy's most vibrant and colorful destinations. Each collection contains three large spools of 50wt thread — a warm, a medium, and a dark — within the location's primary color palette.
From the lemon groves of Sicily to the pink sand beaches of Sardinia to the clear teal waters of Capri to the stark city grey of Milan… each collection is crafted to evoke images of our beloved Italian landscape. The colors were selected not only for their aesthetic appeal, but for their practicality in every day use.
Quilters, sewists, and makers will appreciate the Color Builder collections for their beauty and for their utility.
You take your place at the table, prepping for an evening of good food and laughter. The table sits outside, overlooking a sprawling vineyard. Crickets are chirping and the air is cooled by a light breeze. It's evening and the sun is just creeping toward the horizon, spilling rich orange hues across the sky. You're struck by the expansive beauty and entranced by the magnificence of an Italian sunset.
Color palette Orange-003

100% Cotton

50wt

Includes colors 2214, 1133, and 1104
Specifications
Aurifil Color Chart (click to enlarge)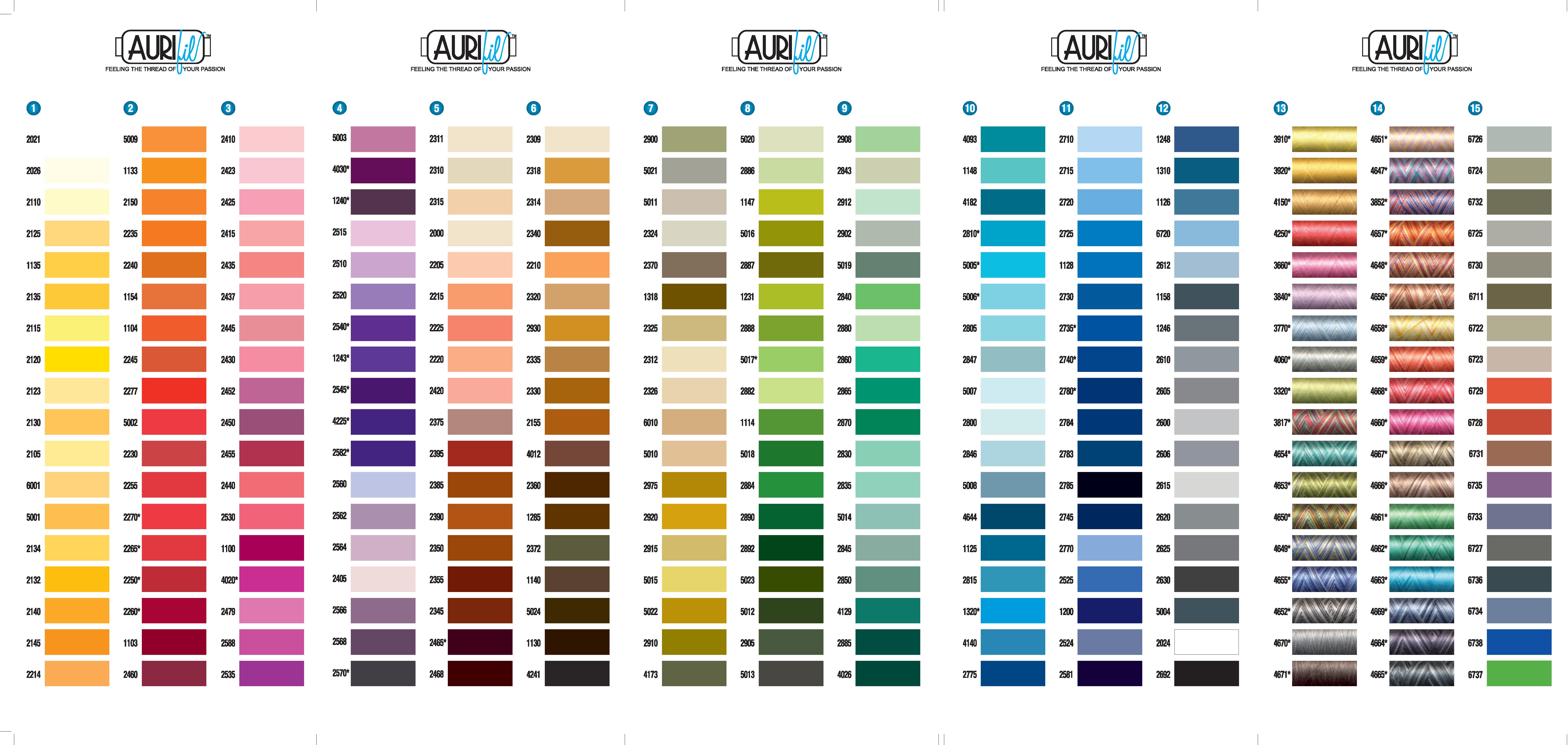 Click Here to Visit Aurifil's Website

Click Here to Visit Aurifil's You Tube Channel