Grab this beautiful 60 pack of Exquisite 40wt 120/2 denier thread in our most popular colors.
Exquisite thread is a high-quality polyester thread at a value price and provides the same brilliant sheen as rayon.

The Exquisite brand of polyester threads are colorfast and withstand fading from ultraviolet rays and damage from laundering. Spools are individually shrink wrapped.
Specifications
Colors include: ES010, ES015, ES020, ES11, ES114, ES588, ES107, ES1707, ES1241, ES1243, ES571, ES3015, ES3016, ES1240, ES213, ES315, ES307, ES309, ES321, ES305, ES253, ES134, ES3001, ES505, ES649, ES520, ES646, ES763, ES4117, ES633, ES859, ES841, ES620, ES412, ES628, ES1146, ES301, ES812, ES995, ES992, ES777, ES988, ES1183, ES1619, ES950, ES904, ES443, ES445, ES4419, ES406, ES403, ES2093, ES413, ES806, ES5553, ES392, ES348, ES390, ES1324, ES383
Other Images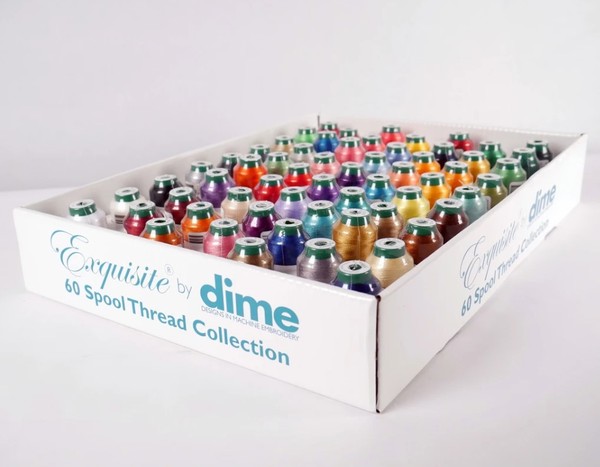 Exquisite TWCA Thread Pack Kit

60pk of 1000M 1100Yd Spools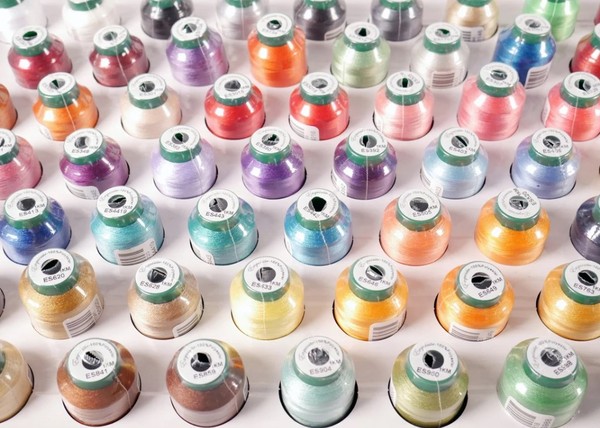 Colors include: ES010, ES015, ES020, ES11, ES114, ES588, ES107, ES1707, ES1241, ES1243, ES571, ES3015, ES3016, ES1240, ES213, ES315, ES307, ES309, ES321, ES305, ES253, ES134, ES3001, ES505, ES649, ES520, ES646, ES763, ES4117, ES633, ES859, ES841, ES620, ES412, ES628, ES1146, ES301, ES812, ES995, ES992, ES777, ES988, ES1183, ES1619, ES950, ES904, ES443, ES445, ES4419, ES406, ES403, ES2093, ES413, ES806, ES5553, ES392, ES348, ES390, ES1324, ES383