PC Horizon Link, Stitch Composer, 2 AcuFeed Flex Walking Feet, FreeArm Hoop, 10 LED Lights, Retractable Upper Light, 91 Needle Positions, Auto Foot Lift, Zigzag Knee Lever, 9mm Wide Stitches, Straight Stitch Needle Plate, Magnifier
Includes 3 Extras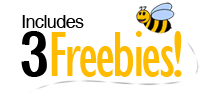 Click HERE for detailed explanations of the most important features and benefits of the new Janome 12000
As long as there's a new project on the horizon, the creative journey never ends. Especially when you have a machine with as many possibilities as the Horizon Memory Craft 12000. Each new function, each unique and well-engineered feature sparks another great idea, a new and better way to tackle a challenge.
Only Janome brings you this perfect blend of advanced technology and signature ease-of-use. The MC12000 has all the incredible functionality you've hoped for in a sewing and embroidery machine, implemented in ways that are intuitive, smarter, and just plain more enjoyable.
With a 15" embossed stainless steel plate in the bed, 17" sewing platform, and 11" to the right of the needle, it has the most workspace of any Janome. It has the largest, most stable embroidery system we've ever developed. It will change the way you create, and make the creative journey more enjoyable than ever before.
Top Features:
Real-time PC connection with Horizon Link™
The touchscreen is certainly large enough to do on-screen editing. But if you want a view that's much larger than any sewing screen can offer, connect the machine to your PC via our exclusive Horizon Link™. Now you can create and edit embroidery designs and stitch combinations on your computer with your mouse - anywhere, anytime.
Detachable AcuFeed Flex™ Layered Fabric Feeding System
The Memory Craft 12000 comes standard with two AcuFeed Flex™ feet. The Dual Prong Foot gives you extra traction. The Single Prong Foot lets you get in close. Both are easily detachable.
The Amazing Stitch Composer™
Use your PC to create original stitches from scratch. Or take existing stitches and alter them needle-drop by needle-drop. Your machine treats your custom creations just like built-in stitches; so you can edit, combine and save them to your machine or PC.
Sleek Linear Motion Embroidery System™
It slips neatly, discretely onto the back of your machine to give you a bigger embroidery area than ever before, with even greater accuracy. So discreet and sleek, you can leave it attached for regular sewing. So cleverly engineered, it's the only machine to allow Free Arm embroidery: a Janome exclusive.
Embroider or sew at up to 1000 spm with superior Janome stitch quality

15" stainless steel plate in the sewing bed with embossed measurements

11" to the right of the needle

9mm decorative stitches

Variable Zigzag via the knee lifter

One-step needle plate conversion

10 built-in LEDs in 5 locations

Retractable High Light™

Adjustable AcuView Magnifier™

91 needle positions

Auto presser foot lift

21 pressure feet up to 9mm zigzag width.

*Horizon Link Software: Imagine being able to work on your latest
stitch or embroidery design wherever and
whenever you want to. Work on a project
during your commute. Develop a design
while sitting on the beach. Our newest
application makes the process portable so
that you are ready to sew as soon as you
turn on your MC12000. All without the use of
additional, add-on software in an easy to
use format.

Click Here to View information about Janome Embroidery Machine and Software Computer Compatibility Requirements, as well as Janome Machine Updates/Upgrades (.PDF)
Specifications
Click HERE for Features, Videos, Projects, Reviews, FAQ's on Janome 12000
Click HERE for 4 pages of 22 Features and Benefits of Janome 12000
Click HERE for a Power Point Presentation on the new Janome 12000
Sign Up for Updates on www.HorizonMemoryCraft12000.com
Click HERE for Additional Photos of New Memory Craft 12000 and Sewn Samples
If you have been asking yourself, "What sewing machine should I purchase?", "What brand of sewing machine is good for beginner?", "What is a good sewing machine?", "Where should I buy a sewing machine?", "How do you know what sewing machine to purchase?", then you should watch this video.