For cutting safety between knife and flesh
Available sizes:
Small: 6 in

Medium: 7.5 in

Large: 8 in

Application:

Cut Protection

Direct food contact

Food processing

Food service

Grocery / retail meat & poultry

Attributes

Performance Application: Cut Resistant Glove

ANSI Cut Rating: Level 5
Other Images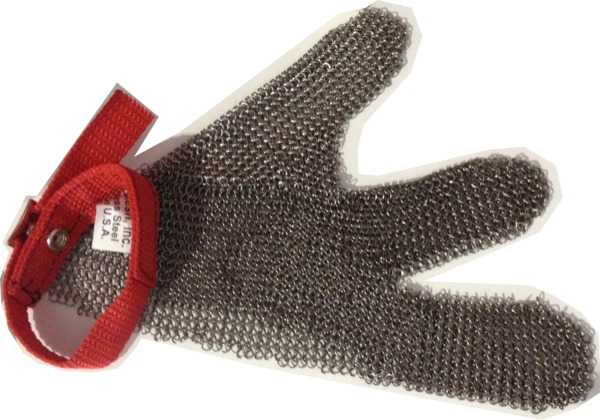 3 Finger Mitten Option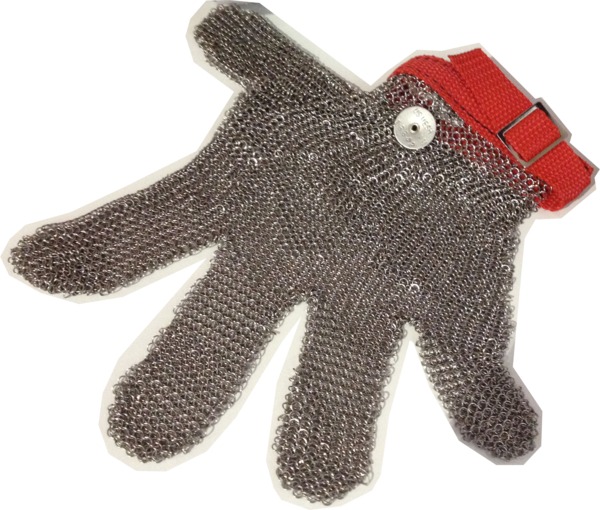 5 Finger Glove Option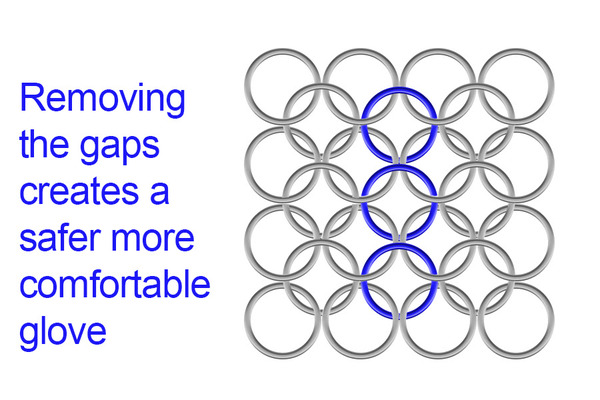 4 Ring Hook-Up Having no loose rings lowers possible snags, thereby lowering damage to the mesh! Also, by eliminating the gaps between the rings there is less possibility for penetration making this glove even safer! And, the 4 ring hook-up creates a flat seam that make the glove far more comfortable to wear.Be careful, don't risk a BAD "HOOK-UP". HOOK-UP WITH . . .US Mesh.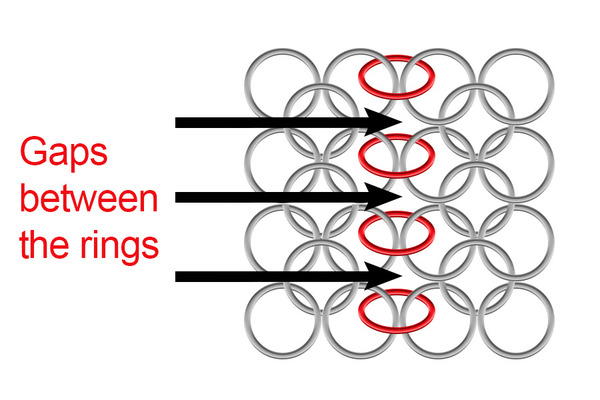 2 Ring Hook-Up. Gaps between the rings. When it comes to joining rings on safety gloves, the industry standard has been a 2 ring hook-up. We found a better way . . . a revolutionary 4 ring hook-up! It has two major benefits: SAFETY & COMFORT