What is IN THE HOOP?


Our snowman beverage set designs are made in the hoop.
They stitch up so cute and make a great gift set.
Other Images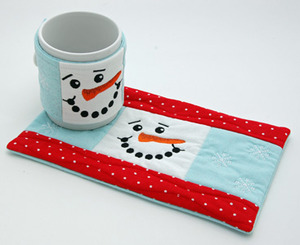 This set includes a Cup Cozy, 2 sizes of Mug Rugs and a Coffee Sleeve.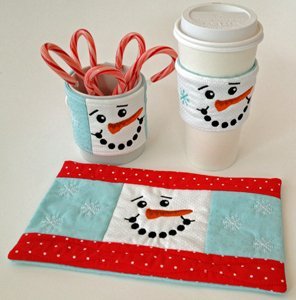 The large mug rug is a generous size, approximately 5.50" x 10" when finished. The 5x7 finishes out to about 4.75" x 6.75".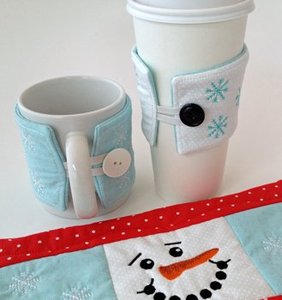 The cozy & sleeve secure with a button and elastic loop.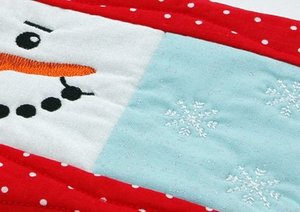 These designs feature small snowflakes and quilting.