"I bought this thread after seeing it recommended for the tree skirt I'm making. It has exceeded my expectations! I've done so much machine embroidery, but have steered clear of metallic threads. No more!!!!! I love these. I drop it in a cup by my machine and it stitches perfectly. Thanks for a great product." Annette P, TX.

Add sparkle to your holiday stitches with the season's most popular shimmering threads.

The KingStar Holiday Metallic Quartet set has the four classic colors of the holidays – gold, silver, green and red. These metallics add a special touch to make holiday creations even more festive.

Use Kingstar as any other high-quality embroidery thread. No need for a special needle or slower running speeds. Threads in the Kingstar Metallic Holiday Quartet are colorfast and will not fade on your garment.

No kinks!
Specifications
King Star is a popular seller for our dealers and customers who are now asking for it by name. They love it because it doesn't kink, can with stand high speeds and it doesn't require a special needle. This versatile thread is not only great for embroiderers, but quilters and long arm quilters love it too. DIME
The kit includes (1) 1000 meter cone of each color:
(MA-3) Green

(MA-4) Red

(MG-1) Gold 2

(MS-1) Silver
Other Images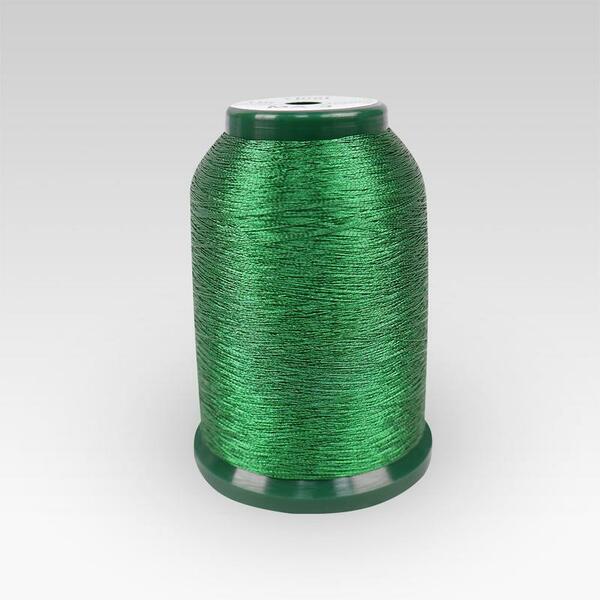 (MA-3) Green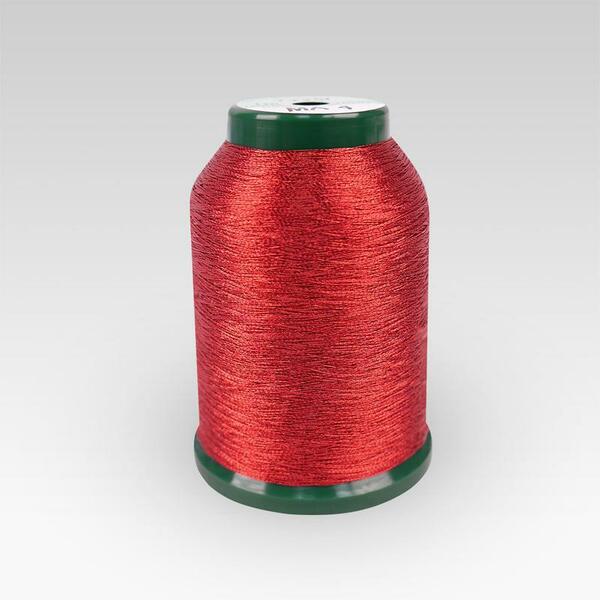 (MA-4) Red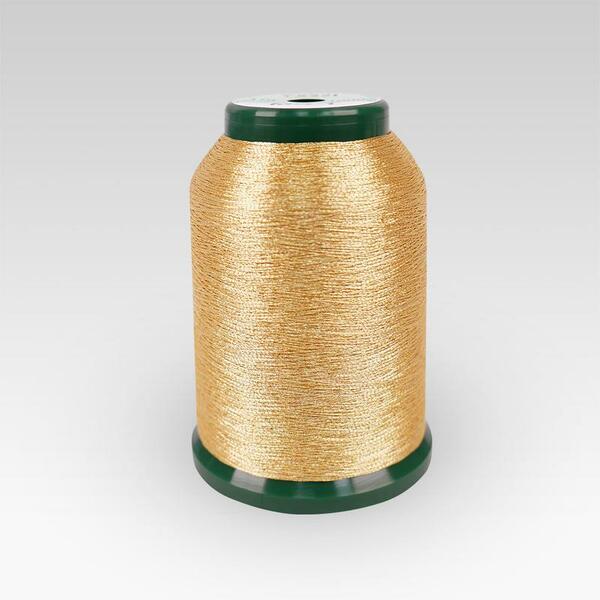 (MG-1) Gold 2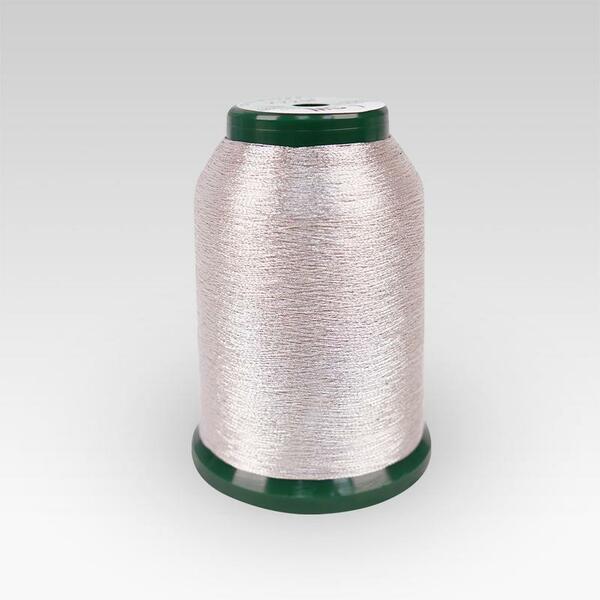 (MS-1) Silver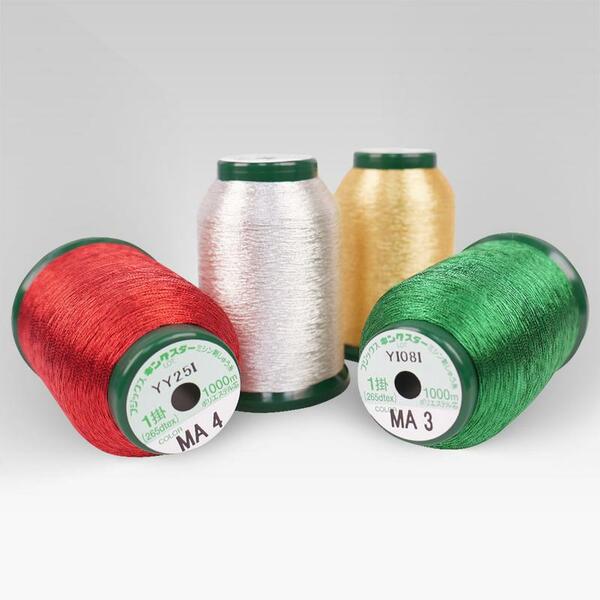 DIME Exquisite KQ-HL01 KingStar Holiday Metallic Quartet 4 Colors, 1000m Spools, Thread Pack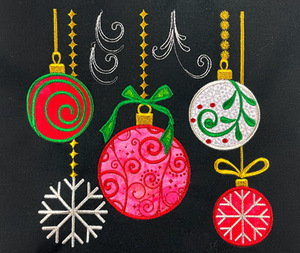 KingStar Metallic Holiday Quartet The colors in this kit are very dramatic when stitched on a rich black fabric. Try stitching a Christmas ornament design on black velveteen. You'll have a stunning sample that will make the holiday Kingstar quartets a quick sell-out!
Annette P, Grand Prairie TX
I bought this thread after seeing it recommended for the tree skirt I'm making. It has exceeded my expectations! I've done so much machine embroidery, but have steered clear of metallic threads. No more!!!!! I love these. I drop it in a cup by my machine and it stitches perfectly. Thanks for a great product.

Janet W, Humble TX
Just want to say the DIME KingStar Metallic embroidery thread is the best! I have used metallic thread in the past and it was so frustrating I quit using it until someone told me about yours. Thousands of stitches and no breaks. Please keep it in stock. It is a higher price point than I would like, but it works and I love the look. A shout out to Sedrick Augustus for answering my questions and helping me through the shipping process. I did end up with 3 separate packages which was unusual. But I will be shopping with you again. Janet W, Humble TX

Sheila S, Sturgis SD
My order was received sooner than expected. The substitution was ok with me. (Kingstar thread color).

Nancy M, Haughton LA
Keep up with great work and customer service