HZL-12ZS Compact Size Sewing Machine with 5 Stitch Patterns
Compact and portable, the HZL-12ZS allows you to whisk it away to a sewing class or from classroom to classroom. With a turn of a dial,choose form a variety of stitch patterns to finish your project.
AllBrands is an Authorized Juki Dealer and Service Center for any repairs needed including warranty parts, electrical and labor. We give unlimited technical support by email, fax and phone. We service machines in our stores. Mass merchants do not have tech service or repair departments for your equipment. They are unable to help you directly, only referring any operational, mechanical or electronic questions back to the manufacturer instead of taking care of the problems themselves. Manufacturers and customers should expect that any problems you have will be taken care of by the dealer or merchant who sold you the equipment, not by just referring your questions back to the manufacturer. John Douthat, Owner & Tech
US Warranty 5 Years Mechanical, 2 Years Electrical, 90 Days Adjustments on defects in material or workmanship.
Extended US Warranty: Extended Warranty Available
Non-US Warranty: 30 days parts and labor
Specifications
Weight 9.7 lbs (4.4kg)
Dimensions: 13.77"W x 10.82"H x 6.29"D (350mmWx 275mmH X160mmD)
Automatic Needle Threader: The automatic needle threader easily threads the needle without eyestrain and allows you to start sewing quickly.

Buttonhole Sewing: Buttonholes can be sewn beautifully and securely in 4 easy steps utilizing the easy to operate stitch selector.

White LED Light: Brightens the needle entry area. LED light will not heat up even during long operation. Also since LED light has a long life and low power consumption compare with halogen light, it is more economical.

Zigzag Width Adjusting: Zigzag width can be adjusted by simply turning the stitch selector. With the stitch length adjusting dial, you can make your desired zigzag stitch.

Half-rotary Vertical Hook: The vertical hook is durable and easy to maintain.

Free Arm: The extension table slides off for free arm sewing. Standard accessory parts can be neatly stored in the box.

Large and Easy-to-Use Reverse Stitch Lever: The reverse stitch lever is conveniently large for easy and simple operation.

Stitch Length Adjusting Dial: Stitch length can be selected easily and finely according to thickness and type of fabric.

Compact and Light Weight.
Other Images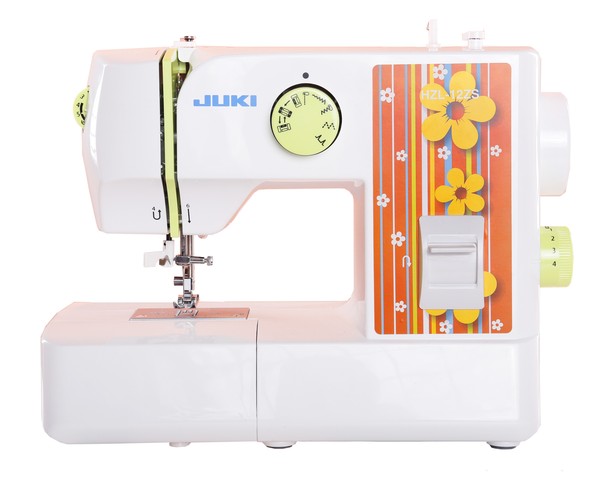 Juki HZL-12ZS Mechanical Freearm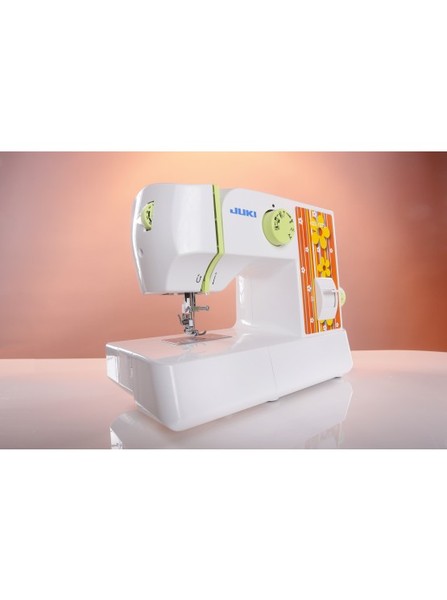 Auto Thread, DVD, All Metal Bobbin Case 10lb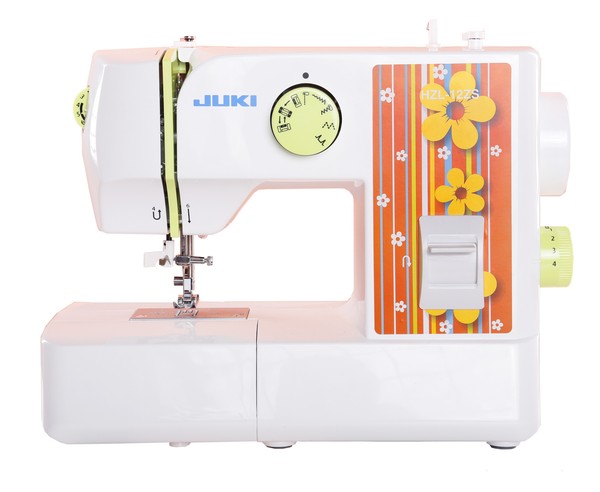 Straight Stitch, Zigzag, Blindhem, Elastic, Buttonhole Mechanical Sewing Machine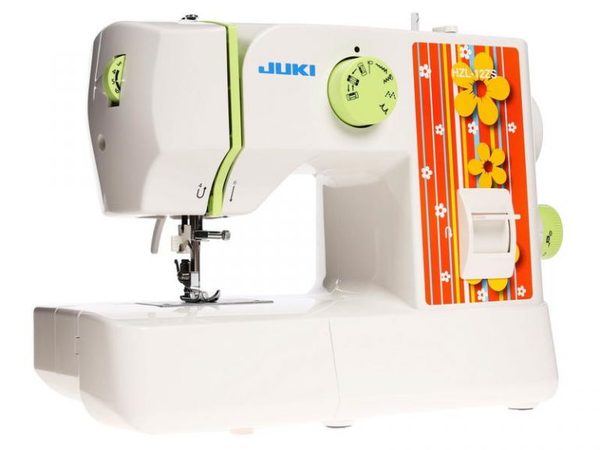 Juki HZL-12ZS Mechanical Freearm Sewing Machine, Straight Stitch LNP, Zigzag, Blindhem, Elastic, 4 Step Buttonhole stitches.
Freearm convertible to flatbed with accessory storage space inside.
Kristina , central Ohio
I bought this machine as a gift for a young neighbor and fashionista. It works very well but it is noisy--noisier than it would seem necessary. I helped her clean and oil it and it is still noisy, but it is a real machine she can use for some time. So far, excellent performance and accessible price.


Bundle & Save
Get additional savings when you purchase any of these items along with this product.