Featuring 12 of Mark Lipinski's favorite threads, the Basics collection includes 12 of the most versatile colors in Aurifil's superior 50wt cotton, with 1422 yards per spool. Perfect for piecing, machine applique©, quilting, and embroidery. Translucent carrying case keeps thread organized. Color include: 2000, 2021, 2024, 2310, 2314, 2325, 2326, 2370, 2600, 2605, 2610, 2692.
Specifications
Aurifil's Basics Thread Collection features 12 of Mark Lipinski's favorite threads. This selection of spools includes some of the most popular colors from the Mako Cotton Thread line. Choose from a variety of tans, grays, white, and black to use in your next quilting, embroidery, or serging project. This all-purpose, 50wt, thread is made of mercerized, long staple Egytian cotton that is both strong and lustrous. Each spool in the Basics Thread Collection contains 1,422 yards (1300m).

The Basics Thread Collection contains the following spools:
1050-2000
1050-2021
1050-2024
1050-2310
1050-2314
1050-2326
1050-2370
1050-2600
1050-2605
1050-2692
1050-2610
1050-2325
Other Images

44284: Aurifil Kit MLBC5012 Art Mark Lipinski 50wt Cotton Threads 12x1422Yd Spools in Case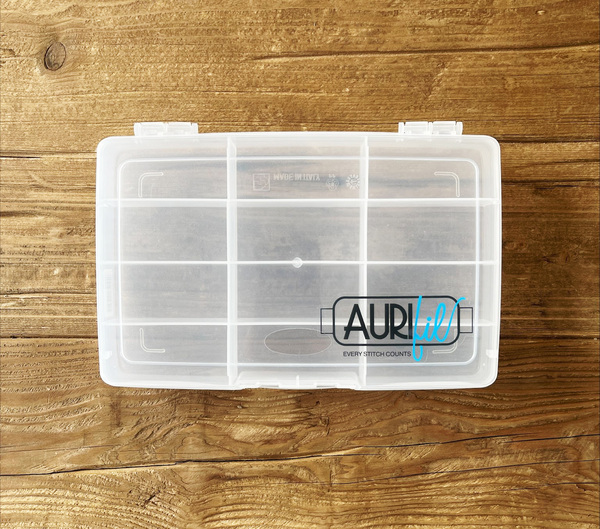 Why limit yourself? With Aurifil's handy storage case, you know you're covered. Perfectly sized to showcase and store either 12 large spools of your favorite Aurifil cottons or a plethora of luscious small spools, this case makes keeping your threads safe and accessible as easy as starting a new project.