For Pick Up in Metairie store or transfer to another AllBrands store for pick up.
This is the Least expensive computer sewing machine with automatic electronic thread cutter trimmers, start/stop button, needle up or down positioning button, speed limit control.
All that glitters is rose gold! Meet The New EverSewn Sparrow 30, We're thrilled to introduce you to the NEW EverSewn Sparrow 30 Sewing Machine! With its beautiful, on-trend blush pink and rose gold exterior, we're sure that this new machine will make new sewists blush as they find love at first stitch with EverSewn. The Sparrow 30 boasts 310 stitch patterns, including 32 utility, 84 decorative (with up to a 7mm width) and two full alphabets. You'll love the memory function for individual stitch combinations to be saved. The push of the scissor button activates the automatic thread cutter. Enjoy easy access to the slide speed control dial, and the start/stop and needle stop up/down buttons. Revel in the clear settings shown in the LCD display and plenty of work space 6.42" X 10" plus its included extension table.
EverSewn is the sewing machine made for the new generation. The clean and sharp design of the EverSewn machines combine the classic design with a modern twist. All three of the Sparrow machines are made at the same factory as Bernette machines, so you can know they are durable.
The computer-controlled EverSewn Sparrow 30 is the top model in this series. It offers everything a creative sewer could need, at a very attractive price/performance ratio. The Sparrow 30 boasts 310 stitch patterns in total, including 32 utility, 84 decorative, 2 full alphabets, 10 buttonholes, and 1 eyelet stitch. Decorative stitches can be set up to a width of 7 mm, as desired. The memory function allows individual stitch combinations to be saved. With the push of a button, the Sparrow 30 trims and cuts your top and bobbin threads automatically. In addition to features such as adjustable presser foot pressure, slide speed limit control, start/stop function and needle stop up/down, the EverSewn Sparrow 30 also has a bright sewing light. Seven presser feet (soles) and extension table come standard with this model.
The EverSewn Sparrow 30 has 5mm stitching length with a 7.0mm stitching width, a 1-Step button hole, overlock, blindstitch, and a top load bobbin for embroidery.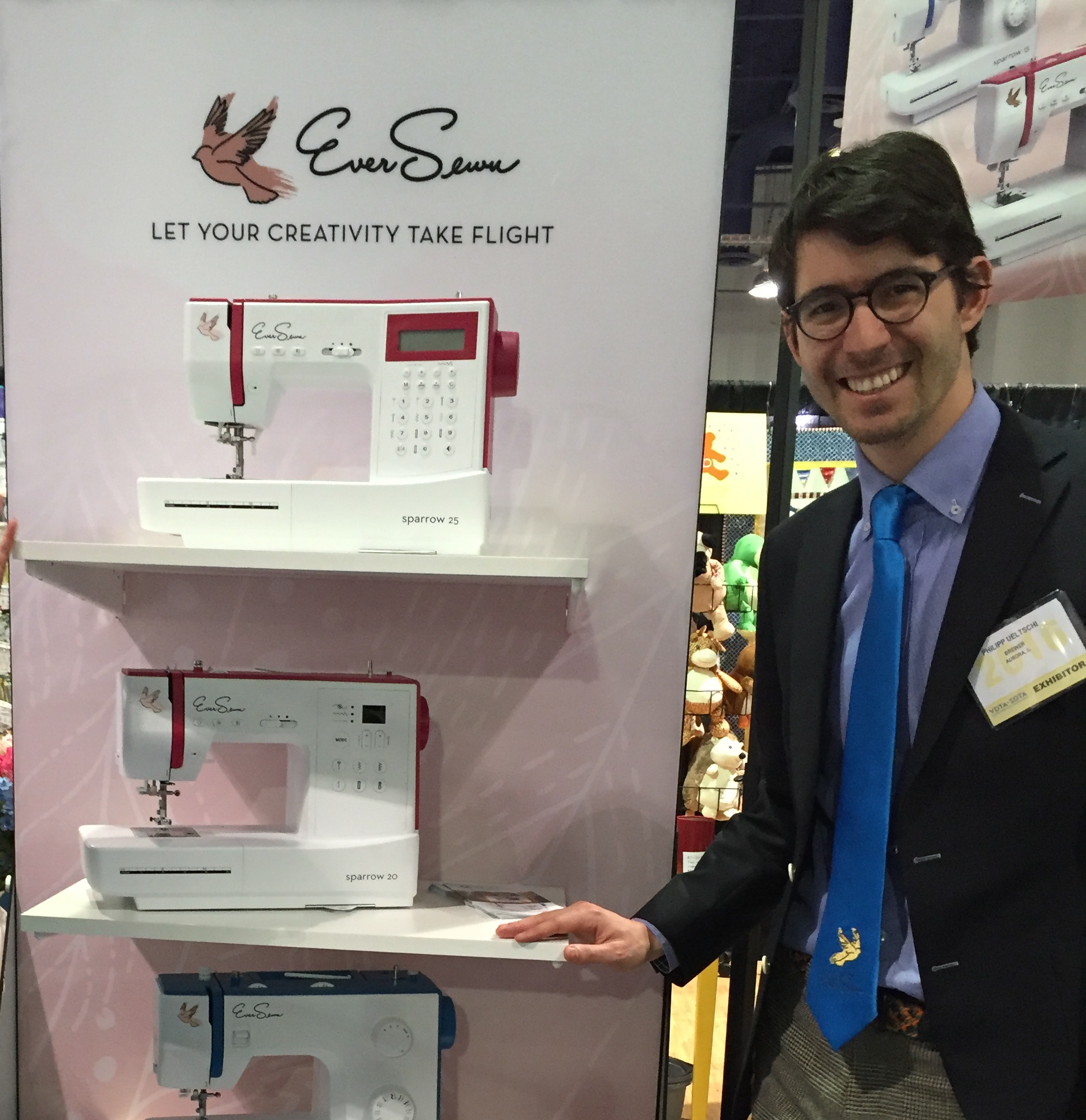 Brochure on the Eversewn Line of Sewing Machines
(.PDF)
The EverSewn Sparrow Sewing Machine Review.
See You Tube Videos on Eversewn Sparrow
Quilter's Review of EverSewn Sparrow 30 Review – All The Features, Without The Cost
SO MANY NEW SEWING MACHINES! LIVE SHOW | SEWING REPORT (First Machine Reviewed is Eversewn Sparrow 30
EverSewn Sparrow 30 Review – All The Features, Without The Cost
Sewing Report Review
US Warranty 5 Years Mechanical, 1 Year Electrical, 90 Days Service Labor on defects in material and workmanship.
Extended US Warranty: Extended Warranty Available
Non-US Warranty: 30 days parts and labor
Included Accessories
Standard Accessories
Instruction Manual

Foot Control

Extension Table

Soft Cover

All Purpose Foot

Zipper Foot

1-Step Buttonhole Foot

Overcasting Foot

Blindhem Foot

Satin Stitch Foot

Button Sewing Foot

Edge Stitch/Quilting Guide

Seam Ripper/Brush

Spool Holder

Spool Felt

Edge Stitch/Quilting Guide

3 Bobbins

2 Screwdrivers

Pack of Needles

Auxiliary Spool Pin

Optional Accessories:

Cording Foot

Rolled Hem Foot

Quilting Foot

Darning/Embroidery Foot

Gathering Foot

Twin Needles

Walking Foot

Hard Sided Dust Cover



Other Images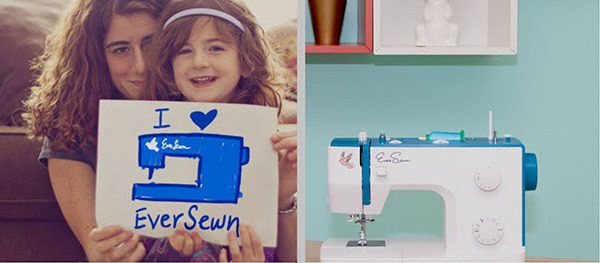 EverSewn machines offer high performance at an exceptional value. These machines provide a wide range of functions that are loved by all that sew on them. Whether you are just starting out or a seasoned sewer you will enjoy creating on these machines!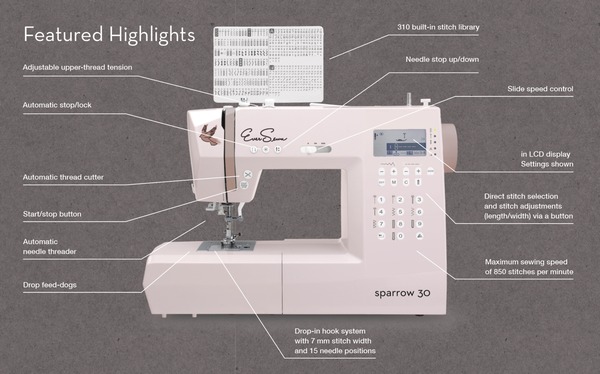 EverSewn Sparrow 30 310 Stitch Computer Sewing Machine, 2 Fonts, 10 x 1-Step Buttonholes.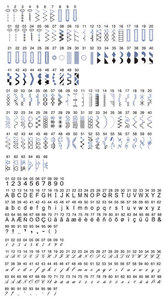 310 Built In Utility, Stretch, Decorative and 2 Alpha Numeric Stitches on Display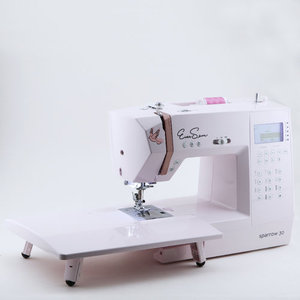 Extension Table Included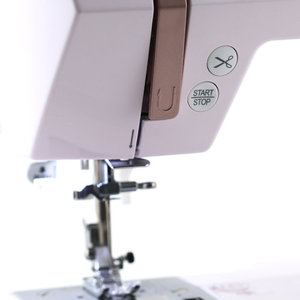 Automatic Thread Trimming, Top and Bottom, with conveniently located Scissor Button above the needle.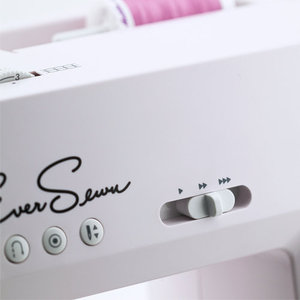 Speed Limit Controls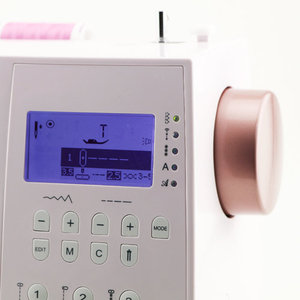 LED Stitch Panel Display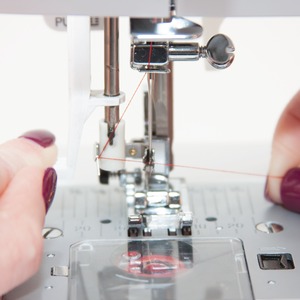 Automatic Needle Threading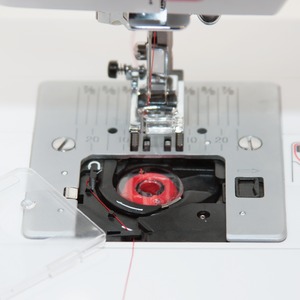 Top Drop In Bobbin System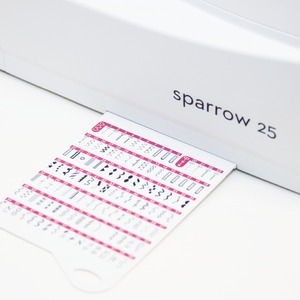 Built In Stitch Display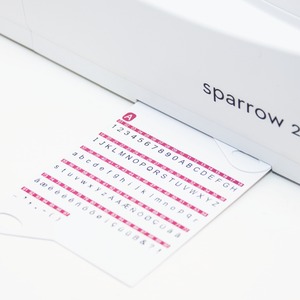 Alphabet Lettering Fonts Display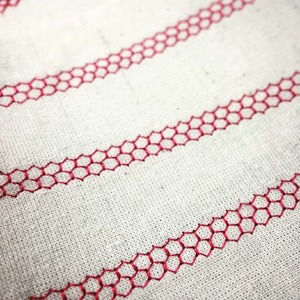 Honeycomb Stitches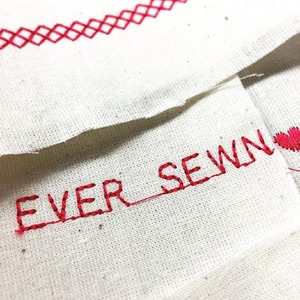 Built In Block and Script Alphabet Lettering Fonts.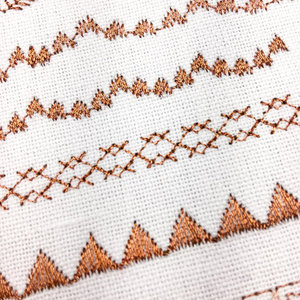 Built In Decorative Stitches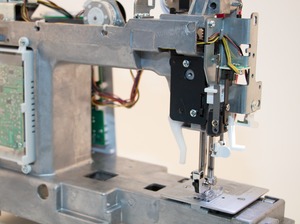 Heavy Duty Metal Casting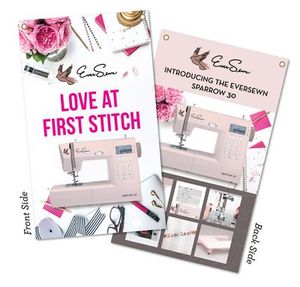 Eversewn 30 Posters
Bundle & Save
Get additional savings when you purchase any of these items along with this product.