Rowenta's New Top of the Line DG8624 Pro Precision Perfect Steam Station Pro Iron. Save up to 35% on your ironing time*
This high powered steam station is a must. With 7.4 bars of high-pressure steam power, it will deliver perfect results in significantly less time than using a traditional iron. For tougher wrinkles, it has a 430 gram/minute burst of steam on command. The patented Microsteam 400HD Laser stainless steel soleplate of this steam station provides perfect steam distribution to maximize ironing efficiency.
Perfect Steam Pro was designed for fast and perfect garment care results. Its 7.4 bars of high-pressure steam shortens ironing sessions and its 430 gram/minute burst of steam easily eliminates the toughest wrinkles. The patented Microsteam 400HD Laser stainless steel soleplate of this steam station provides perfect steam distribution to maximize ironing efficiency with over 400 active steam holes. Expect long term performance and results thanks to the built-in calcium collector. Refilling the 37oz water tank is fast and easy as well, since it is fully removeable.
*Note: New DG8624 Pro Precision replaces DG8520, DG8430 and DG8030 with these improved features: Microsteam 400 hole Soleplate, Precision Tip pressing, Calc-Away removal of mineral deposits, 120 vs 90 vs 60 grams of Steam per Minute, 5 bar vs 4 bar vs 3 bar Steam Pressure
The Pro Precision Steam Station's compact size and upgraded soleplate with precision tip make it the ultimate ironing system. Combining the best features of professional irons and steamers, the Pro Precision steam station saves you time ironing producing 3X more steam than a traditional iron. It saves you money – the steaming function refreshes garments, saving trips to the dry cleaner.
Ironing is no longer a chore with the Perfect Steam DG8624 steam iron from Rowenta. Its removable tank can be filled safely without risk.With a pressure of 5 bars and a steam output up to 120 grams / minute steam, the DG8624 ensures easy ironing with all kinds of fabric, even linen or denim. The Microsteam sole offers a quality finish.The DG8624 is protected from limescale build up and is built to last.
Patented Microsteam 400 hole stainless-steel soleplate for perfect steam distribution

Precision tip reaches difficult areas like collars, seams and around buttons

Calc-Away filter system removes impurities

Compact size fits easily on ironing board

Large water tank allows up to 90 minutes of ironing and may be refilled without waiting for the tank to cool

Heats up in just three minutes

Handle trigger releases steam on demand

Steam level can be finely adjusted to properly treat a range of fabrics

Works with tap water; no need for distilled water

Window provides view of water level

Vertical Steam mode is ideal for drapes, slipcovers and hanging garments

Extra Long Cords - 6 foot long steam cord for versatility

Extra long iron 12 foot power cord length for ease of use

Holds up to 1.4 liter

Continuous steam output: 120 g/min

Maximum steam output: 120 g/min

Limescale protect, Vertical Steam

US Warranty 1 year limited warranty on defects in materials and workmanship.
Extended US Warranty: Extended Warranty Available
Non-US Warranty: 30 days parts and labor
Specifications
Very powerful and convenient, this high pressure steam generator is equipped with a high capacity removable tank for easy, fast refilling. A unique profiled Microsteam400 soleplate ensures perfect steam distribution, while the exclusive scale collector guarantees long-lasting performance over time.
An ironing system for the home that provides all the efficiency of a commercial ironing system reducing your ironing time while saving money and providing professional results. Continuous high-powered steam on demand is delivered via the 6-foot steam hose to the patented Microsteam 400 soleplate making large amounts of ironing fast and effortless. A smooth scratch-resistant stainless-steel surface with excellent glide provides perfect steam distribution while a high precision tip delivers steam into hard-to-reach areas like collars seams and around buttons. Provides vertical steam; ideal for removing wrinkles from hanging garments or drapes and for smoothing and shaping sewing projects. The stable compact base fits on most ironing boards with an extra long 12-foot power cord for convenience. The extra large anytime-fill water tank holds 33 oz. for up to 1-1/2 hours of ironing and a calc-away valve makes it easy to clean for optimal performance. Uses 1800 watts with a fast heat up that is ready in 3 minutes. Includes 2 large thermostat knobs. All consumer product concerns should be handled with Rowenta directly. This version uses 20% less energy than DG-8430. For the nearest service center visit
Service Center
The Rowenta Perfect Steam Station has steam performance for professional quality results. Powerful steam on demand delivered via a 6 foot steam hose to the Microsteam400 stainless steel soleplate, and the compact and 12 foot cord provides convenience. The large continuous refil 470Z water tank combined with the stainless steel soleplate reduces your ironing time, saves money, and provides professional results. The calc-away valve makes it easy to clean for optimal performance and an increased lifetime
Product Description: Rowenta Perfect Steam DG 8520 - steam generator iron - Laser Microsteam 400 sole plate

EAN: 3121040044391

Product Type: Steam generator iron

Colour: White

Antiscale System: Calc-away system

Sole Plate Type: Laser Microsteam 400

Steam Pressure: 5 bar

STEAM & POWER PERFORMANCE:
Power 1800 W
Steam output 80 g/min
Steam boost 430 g/min
Steam pressure 7.4 bar
Vertical Steam
Setting of steam & temperature Manual setting
Heat up time 2 min
High pressure boiler

SOLEPLATE PERFORMANCES:
Soleplate Technology MICROSTEAM 400HD LASER
Glideability of soleplate ***
Durability of soleplate / scratch resistance *****
Continuous steam diffusion Tip, side and heart
Precision Tip

COMFORT IN USE:
Comfort Handle
Auto-Off
Eco Mode
Power cord length 3.5 m
Lock-System
Water tank capacity 1.1 L
Stable rest hill
Water tank Removable
Empty tank detector
Continuous refilling
Cord Storage Steam cord
DURABILITY Scale collector
Anti scale function Removable anti-scale collector
Scale alert
OTHER FEATURES Colours BLACK & Hip Jungle

Rowenta Perfect Steam Prior Model DG 8520 Iron Review. In-depth review of the Rowenta Perfect Steam DG8624 iron. This video also includes a review of the 400-hole sole plate accessory for this (and other) similar Rowenta irons. An excellent review of the positive features as well as drawbacks of the iron.

Rowenta Small domestic electrical appliances warranty
Other Images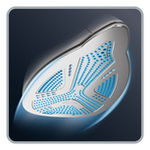 The new Microsteam HD Laser stainless steel soleplate offers perfect steam distribution with 400 active steam holes. Laser finishing of the soleplate ensures the strongest resistance to scratches.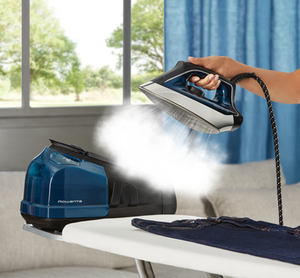 HIGH PRESSURE STEAM Exceptional 7.4 bars of steam burst pressure ideal for removing wrinkles from hanging garments and drapes. Also very effective for smoothing and shaping sewing projects.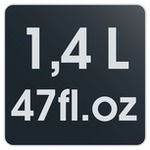 LARGE WATER TANK. The 47 Oz. tank with easy fill, allows to save time during the ironing session by reducing the number of re-fills. The water tank is removable and full tank allows 2 hours of continuous ironing.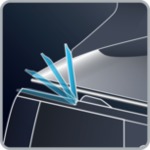 SAFETY LOCK SYSTEM. Safety lock system, locks the iron with the steam station when not in use for added safety, easy of transportation and storage.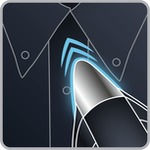 PRECISION TIP Profiled tip for easy and precise access to difficult areas. Reaches narrow edges, seams and collars.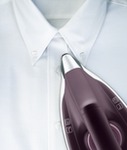 HIGH PRECISION TIP Precision tip allows access to hard-to-reach areas like collars, seams and around the buttons to provide detailed ironing results.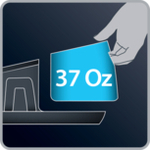 REMOVABLE WATER TANK High capacity 37oz removable water tank to easily last through long ironing sessions.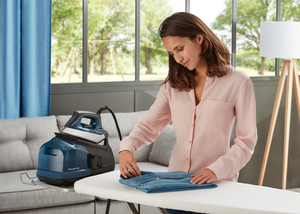 Rowenta DG8624 Perfect Steam Station Pro Generator Iron, 7.4Bar Pressure, 430g/Min Burst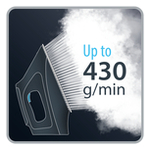 Powerful burst of steam: the integrated boost system provides a powerful steam shot of 430 grams/minute for thicker fabrics and difficult wrinkle removal.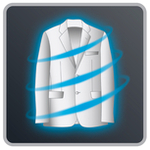 Sanitize Garments: Kills germs and bacteria, thanks to the combination of a high steam output and soleplate temperature, you can refresh and sanitize your clothes.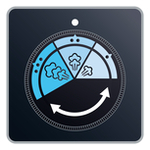 Manual settings for perfect ironing results. Manual settings for precise steam and temperature output to match any garment requirement.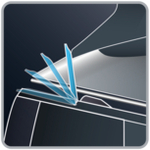 Easy and safe transportation. Integrated lock system for easy, safe, single handed tranportation.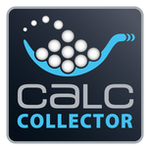 Long lasting steam performance. Patented calcium collector. This tool maintains steam performance and ironing results over time.
Bundle & Save
Get additional savings when you purchase any of these items along with this product.