Call 800-739-7374, Includes 220-240V 60Hz Iron 32.5" Wide, Extra Full Wood Crating to Prevent Damage, Palletizing and Shipping in the Continental USA, 15Kg Ironing Output Per Hour, Variable Temperature Control 45-185°C or 113-365°F, 5 Speed Foot Pedal Continuous Feed, HD 3 Wire Safety Power Cord, Made in GERMANY
The Miele Professional HM 16-80 rotary ironer combines high throughput and ease of use for a crisp, professional finish. A wide roller allows you to press everything from shirts and pants to bed linens and
tablecloths, all with brilliant results.
Various speeds can be set electronically to best suit the type of laundry being pressed. This ironer also offers steam heat and can be conveniently operated through the use of a foot pedal, allowing you to
sit while you iron. In addition, the ironer has maneuverable rollers for quick and effortless transportation and folds away neatly for easy storage. Perfect for homes, B&B's, small inns, restaurants and cafés.
Introducing the Miele HM 16-80 Rotary Steam Press

(Editor's note: The B990, and the B990E that it replaces, are both dry press models otherwise identical to this one. If you want a dry press, feel free to take a look at the Miele B990 instead.)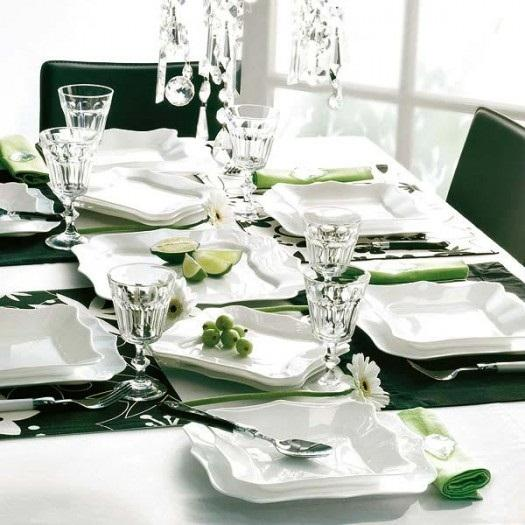 Do you demand a high personal image, reflected in the smart, sharp appearance of your business and casual wardrobe? Are you someone who aspires for a perfect, pressed look to your dining area and garments? Do you want to set the perfect table, with the most elegant arrangement, perfect napkins, and a wrinkle-free tablecloth?
If so, Miele has the solution.
Treat yourself to professional results and ironing in luxury with the Miele HM 16-80 rotary iron. This easy-to-use appliance utilizes a wide press roller, allowing you to press everything from shirts and pants to bed linens and tablecloths—all with a crisp, professional finish. The electronically-controlled roller speed can be adjusted to suit the type of laundry being pressed, as well as your own individual working speed. This function is easily operated through the use of a foot pedal, allowing you to sit and relax while you iron.
Miele is a German manufacturer of high quality commercial equipment, and is able to enforce the highest standards on its products by manufacturing all of its products in its nine privately-owned factories.
---
The Miele B990 Rotary Press Instruction Manual
(Recall that the B990 and HM 16-80 are identical.)

Operating Instructions Manual for Rotary Ironer HM 16-80

The "How to Use the Rotary Iron" User's Guide
---
Professional Results
Sit and iron in comfort with the Miele rotary iron. Its versatile operation will enable you to give all your ironing a smart and professional finish. While the rotary iron has design features comparable to much larger, industrial machines, it has specifically been designed for home use. Thanks to its clever fold-away mechanism and wheels, it can be stored in many places.
Wide-Width Roller
The wide roller was designed for versatility and easy of ironing. The expanded width allows greater control over efficiency and speed, allowing you to press everything from shirts and pants to bed linens and tablecloths. This unique product gently presses delicate lace or puts razor-sharp creases into pants.
Open-End Roller Design
The open end of the roller is particularly useful for ironing awkwardly shaped items such as shirts and blouses, which can be fitted over the open end without having to be being folded. The open end also allows for easy ironing of very wide items, such as sheets and tablecloths.
Swing out bar for hanging laundry
A simple yet all too absent function of iron presses, the swing out bar is designed to speed up your ironing, allowing for quick and easy manipulation of your clothes. Furthermore, it collapses down with the rest of the machine for easy storage.
Easy Folding
Finished work is automatically deposited on the laundry shelf beneath the roller in even, soft folds. The ample space between the shelf and the roller allows for large items to be pressed.
Comfortable Ironing with Extra Leg Room
The Miele rotary iron is very easy to use. By gently pressing the wide foot control bar, the heater plate contacts the roller which begins to rotate. Your hands are free to guide the laundry smoothly and accurately. The roller can be rotated by hand for ease when feeding in laundry.
Foot Pedal Operation
Easy control of the device comes from the touch-sensitive foot pedal, a large bar built across the bottom of the HM 16-80 Rotary Iron for convenient access.
Three Temperature Settings
The temperature range is marked by dots and fabric controls on the ring around the temperature selector. These correspond with the international fabric care symbols for ironing. One dot is for the minimum temperature setting which is perfect for synthetics; two dots for mid-range temperature, ideal for woolens and silks; and, three dots for the highest setting... perfect for linens and cottons.
A glimpse of the machine in operation.
Finger Guard
The wide space between the hotplate and the roller makes it very easy to feed in the items being ironed. An automatic finger guard device is a special safety feature. If, during the ironing process, your fingers come too close to the hotplate, a safety switch will stop the roller rotation and lift the heater plate off the roller.
Emergency Release Button
This special safety function kicks if your fingers come too close to the heater plate. This automatically stops the roller rotation and lifts the heater plate off of the roller.
Variable Roller Speed
The roller speed can be adjusted to suit the type of laundry being processed and the individual's working speed.
Fold Away Design and Transportation Wheels
The four rollers allow the rotary iron to be easily moved wherever you need to do your ironing. When folded away, the rotary iron requires minimal floor space; in fact, only a scant 2.4 sq.ft of space is required.
US Warranty 1 year limited warranty on defects in materials and workmanship.
Non-US Warranty: 30 days parts and labor
Specifications
General:
Dimensions (Open):
39-3/8" Wide x 37" High x 16-3/8" Deep
Dimensions (Closed):
19-5/8" Wide x 41-3/4" High x 16-3/8" Deep
Weight:
Approximately 84 lbs
Color:
White
Power:
15 Amps Plug Rating, 120 Volts
Shipping:
FedEX Freight
Performance specifications:
Roller diameter:
16 cm
Roller length:
83 cm
Ironing throughput:
15 kg/h according to DIN 11902 at 20% initial residual moisture
Control system:
Infinitely variable temperature control
5 roller speed settingsHeating:
Electric
Design:
Return feed operation
H x W x D (when unfolded):
96 x 98 x 38 cm
H x W x D (when folded):
105 x 50 x 38 cm
Features:
Polyester needle felt roller cover

Treadle switch controls

Chrome-plated airing bar

Aluminium trough

Folding frame for ease of storage

Safety features:

Patented finger guard

Manual trough release in event of power failure

Temperature limiter

Test certificates:
VDE / CCA
EMV-CE

Do you remember the Original Mangle press from the 50's? Singer 580 Rotary Steam Press now with Steam, has adopted the same exclusive and original features of open on both ends of roller and bottom instead of top ironing shoe placement as Ironrite had before they were discontinued.
Original Mangle Press by Ironrite Ironer Co. of Detroit, Mi.




---


Please review our Freight LTL Shipping Policies
Ships FedEx Ground Freight.

* For delivery please specify in the Above Option: "Lift Gate" which means a goods lifting platform installed at the rear of the delivery truck that facilitates the unloading of cargo from truck bed to the ground. Most shipments will require a lift gate, if their is not a loading dock, or fork lift available for delivery.
* We also ship the Press in a custom made wood crate designed just for the HM 16-80.
The Miele Rotary Iron Press is a new take on the older Mangle press models from the past. The Miele Rotary Iron Press is similar to the older Mangle press models from the past. A Mangle (as it is called in the UK) or Wringer (as it is called in the USA) is a mechanical laundry aid consisting of two rollers in a sturdy frame, connected by cogs and, in its home version, powered by a hand crank or electrically. While the appliance was originally used to wring water from wet laundry, today mangles are used to press or flatten sheets, tablecloths, kitchen towels, or clothing and other laundry.