*4 Extras! My Stitch Editor and Sizer Embroidery Software, Wilcom TrueSizer Format Conversion Software, Thread Color Conversion Software.... Free Downloads, Designs in Machine Embroidery Magazine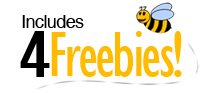 Colors are matched as closely as possible. Due to differences in monitors, settings, and other limitations, actual thread color may differ slightly from what is shown on this page.

Spool bottom base snaps down to release or up to held thread ends.
Specifications
Included Colors in the Robison Anton Rayon Best 100 Kit

97000-Twister Tweed Zebra
97005-Twister Tweed Silvery Grey
97020-Twister Tweed Baby Pink
97031-Twister Tweed Spicy Red
97040-Twister Tweed Van Gogh Blue
97041-Twister Tweed Azure
97050-Twister Tweed Jumpg Junipr
97053-Twister Tweed Mistletoe
97062-Twister Tweed Mandarin Ylw
97070-Twister Tweed Bear Brown
35907-Black
30000-Natural White
82297-Snow White
82735-Pro-Green
82202-Olive
82204-Turquoise
82206-Baby Blue
82209-Green
82210-Royal
82218-Orange
82221-Willow
82223-Pink
82225-Wine
82227-Chocolate
82236-Paprika
82237-Carnation
82239-Sky Blue
28840- Kelly
82241-Palm Leaf
82242-Goldenrod
82243-Lt Pink
82245-Copen
82249-Burgundy
82253-Flesh Pink
82254-Purple
82264-Maize
82267-Wildfire
82270-Cranberry
82271-Heather
82278-Moss
82279-Spruce
82285-Violet
82286-Tulip
82288-Iris
82289-Rust
82292-Plum
82294-Melon
82298-Taupe
82303-Lt Navy
82304-Lake Blue
82309-Teal
82311-Seafoam
82315-Evergreen
82327-Honeydew
82332-Penny
82335-Ivory
82372-Dark Brown
82375-Dusty Rose
82377-Bisque
82380-Mulberry
82382-Pastel Blue
82390-Peppermint
82393-Sea Mist
82398-Visor Gold
82403-Oyster
82404-Cinder
82413-Flesh
82414-Coral
82419-Very Red
82420-Tuxedo Red
82422-Ducky Mauve
82428-Purple Maze
82441-Baltic Blue
82444-Dark Teal
82462-Sunflower
82474-Rattan
82481-Hazel
82483-Cloud
82488-Cocoa Mulch
82489-Wicker
82493-Lt Bronze
82494-Cabernet
82504-Cherrystone
82507-Cndy App Red
82514-Bright Jade
82516-Aqua Pearl
82517-Seafrost
82518-Indn Oc Blu
82519-Surf Blue
82523-China Blue
82526-Bright Blue
82530-Caribbn Blue
82535-Enchntd Sea
82556-Pollen Gold
82557-Pale Yellow
82560-Moonbeam
82581-Ol Dk Tx Org
82590-Hot Peony
82729-Mineral
82741-Pro-Pearl



Please note colors are subject to change at the discretion of Robison Anton






Loretta, Montana
I was very satisfied.