* Synchrony Bank Sewing & More Fixed Payments 0% No Interest Financing Option with approved credit! Click HERE to Apply Online for Synchrony Bank Sewing & More Credit Card Approval for Optional 0% Financing
24 Months 0% APR at $166.63/mo. Checkout using your Synchrony Sewing and More card!
"AllBrands is a Juki Authorized Dealer and Service Center for any repairs including warranty parts and labor. We give unlimited technical support by email, fax and phone. We service machines in our stores. Mass merchants do not have tech service or repair departments for your equipment. They are unable to help you directly, only referring any operational, mechanical or electronic questions back to the manufacturer instead of taking care of problems themselves. Manufacturers and customers should expect that any problems will be taken care of by the dealer or merchant who sold you the equipment, not just by referring your requests back to the manufacturer." John Douthat, Owner & Tech
Introducing the HZL-HT710 computerized sewing machine, a cutting-edge companion for your sewing endeavors. This remarkable machine combines state-of-the-art technology with an array of features designed to simplify your sewing projects and deliver exceptional results.
Experience the convenience of automatic thread trimmers, eliminating the need for manual cutting. With a simple press of a button, both the upper and lower threads are effortlessly trimmed, saving you valuable time and effort. Unleash your creativity with an extensive selection of 60 stitch patterns at your fingertips. From basic stitches to intricate designs, decorative motifs to customizable lettering, the HZL-HT710 offers endless possibilities to enhance your sewing creations.
Additionally, threading the needle becomes effortless with the built-in auto needle threader. No more squinting or frustration—simply follow the guide, and the HZL-HT710 will thread the needle automatically, making setup a stress-free process.
Discover the possibilities that await you with the HZL-HT710 computerized sewing machine. From its advanced features to its user-friendly design, this machine empowers you to explore your creativity and achieve remarkable sewing outcomes. Elevate your sewing projects to new levels of excellence—invest in the HZL-HT710 today and experience the joy of effortless sewing.
Lockstitch:
The lock stitch function ensures secure stitching at the beginning and end of your seams. No more worries about unraveling stitches or loose ends. With the lock stitch feature, your projects will always have professional-looking finishes.
Needle Up/Down Button:
The needle up/down button gives you complete control over the needle position. Whether you want the needle to stop in the up position for easy fabric repositioning or down to secure corners and pivots, this feature allows for seamless sewing transitions.
Adjustable Presser Foot Pressure:
Adjusting the presser foot pressure is a breeze with the HZL-HT740. This feature enables you to fine-tune the presser foot according to the fabric thickness, ensuring even stitching and preventing fabric puckering.
Buttonhole:
Sew buttonholes automatically according to the size of the button.
Elongation Patterns:
Change the overall length without changing the density or pattern.
Size of Stitch Patterns and Needle Position:
You can change the size of the stitch patterns as well as the needle position.
Letter and One Point Stitch Patterns:
HZL-HT740 sews both letters and patterns. You can also create memory letters and one unit of the pattern as you desire.
Start/Stop Button:
For added convenience, the HZL-HT740 is equipped with a start/stop button, allowing you to sew without using the foot pedal. This feature is particularly useful for long sewing sessions or when you need precise control over stitching speed. It's a game-changer for both beginners and experts alike.
Quick Bobbin Preparation:
preparing your bobbin is a breeze thanks to the quick bobbin preparation feature. With a simple touch, the machine swiftly winds the bobbin, ensuring you spend more time sewing and less time on setup tasks.
US Warranty 5 Years Mechanical, 2 Years Electrical, 90 Days Adjustments on defects in material or workmanship.
Extended US Warranty: Extended Warranty Available
Non-US Warranty: 30 days parts and labor
Specifications
Sewing Speed: 800 SPM

Needle Type: 130R / 705H

# of Stitches: 116

# of fonts: 2 alphabetic and numeric fonts

Max. Zig Zag Width: 7mm

Max. Stitch Length: 4.5mm

# of Buttonholes: 13

Presser Foot Lift: Manual

Adjustable Foot Pressure: Yes

Bobbin Type: 15 Class

Machine Weight: 13lbs

Dimensions: 16.75"(W) x 12"(H) x 6.7"(D)

Shank Type: Low
Included Accessories
Standard Presser Foot
Zipper Presser Foot
Overcasting Presser Foot
Satin Stitch Foot
Blind Stitch Presser Foot
Buttonhole Presser Foot
Button Sewing Foot
Seam Ripper/Brush
Screwdriver (L&S)
Second Spool Pin
Pack of Needles (3x)
Edge/Quilting Guide
Spool Holder (L&S)
Spool Pin Felt
Stitch Pattern Plate Clip
Bobbin (3x)
Other Images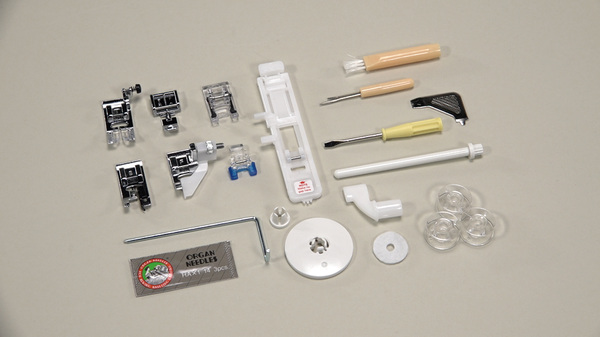 HTZ-HT Included Accessories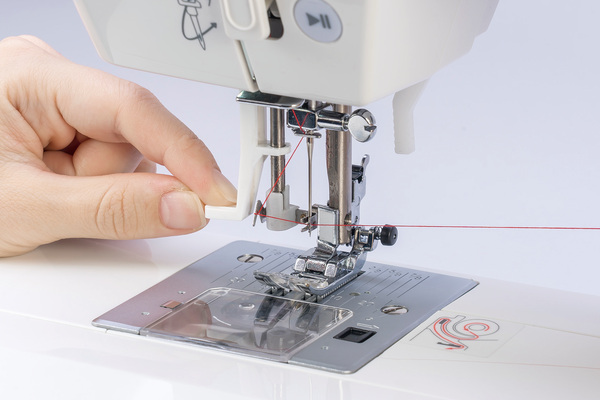 Auto needle threader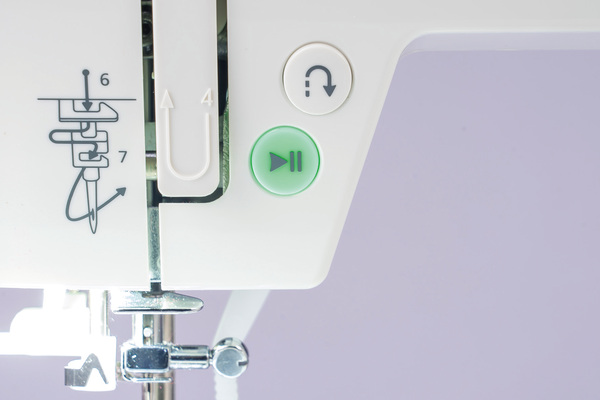 Green- Ready to start or while sewing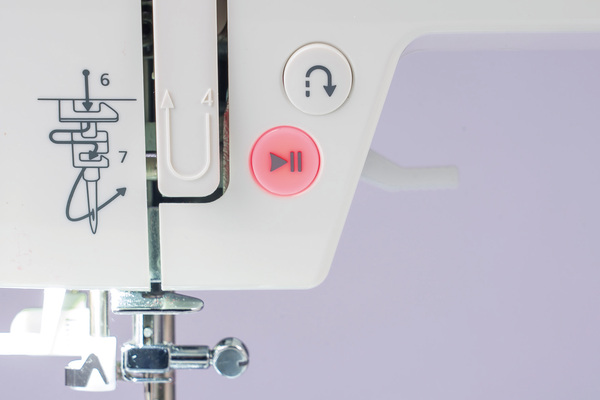 Red- Not ready to start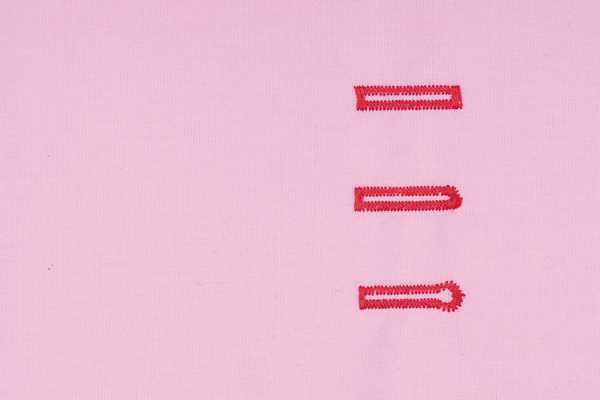 HZL-HT710 sews the buttonhole automatically according to the size of the button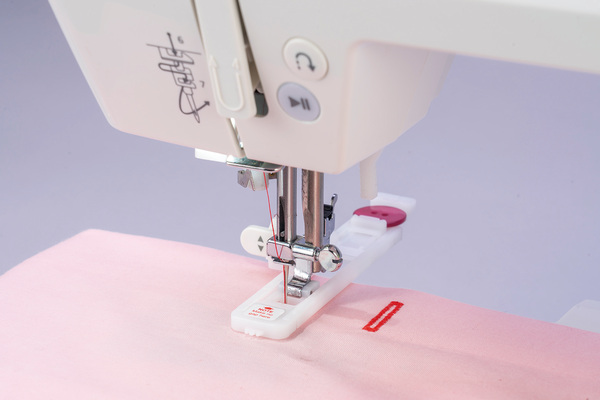 Automatic Buttonhole Sewing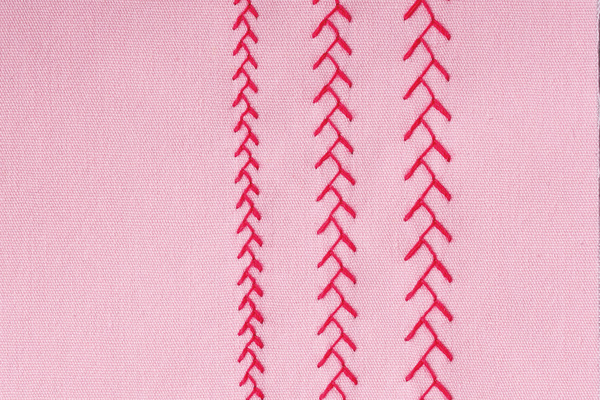 You can change the size of the stitch pattern as well as the needle positions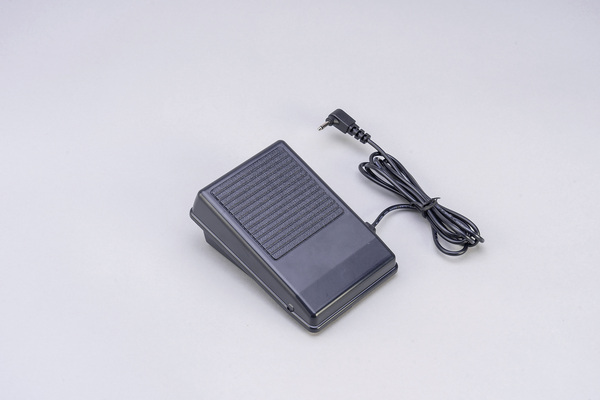 Foot Controller with Needle Up and Down Feature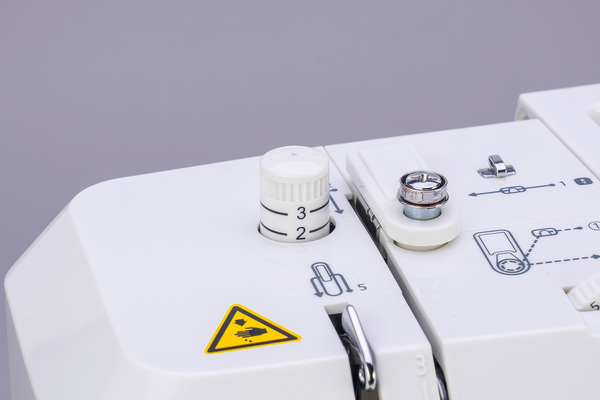 Pressure Foot Pressure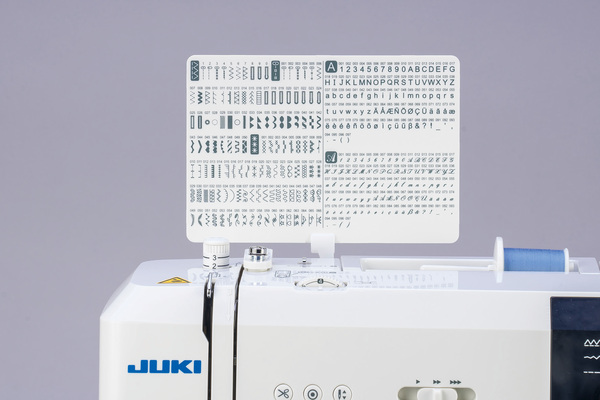 Stitch Pattern Plate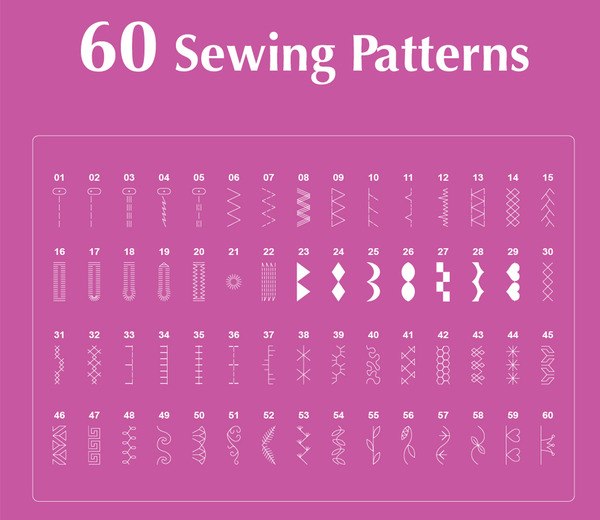 60 Included Sewing Patterns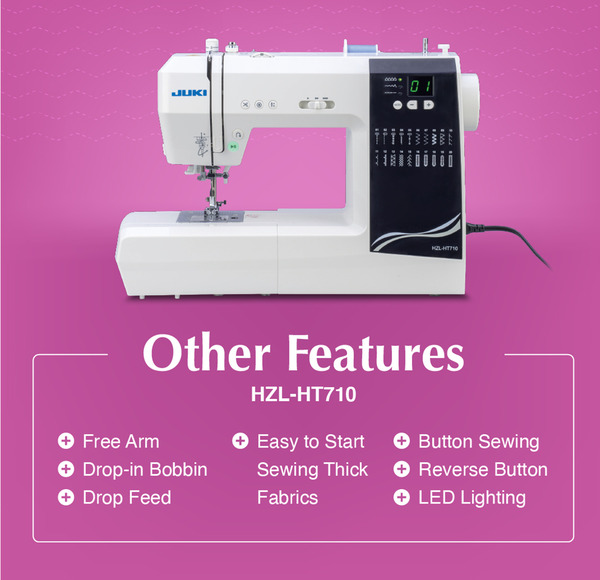 Other Features of HZL-HT710