Twice as much power as any portable home serger machines with 180W vs 90W motor, and twice as fast at up to 2400SPM Stitches Per Minute vs 1200SPM
Suitable for garment factories, knitting mills, used to perform overlocking in sewing thin and medium-thick fabrics.The machine is simple in construction, fine performance and durability. by Dragonfly.
suitable for thin and medium weight material

semi industrial unit

simple function and construction

portable small size

built in motor

for garment factories and knitting mills

(This model is also rebranded under the brand names Starlight, Wiki, Jukky, and Dragonfly)


US Warranty 90 Days labor on defects in materials and workmanship.
Non-US Warranty: 30 days parts and labor
Specifications
180W 110V motor

Stitch Length: 2.5-3.8 MM

Place of Origin: Shanghai, China (Mainland)

Stitch Formation: Overlock Stitch

The overlock stitch width can be : 2.5 mm to 4.5 mm, adjustable.

Mechanical Configuration: Flat-Bed

Max. Motor Speed: 1000 R.P.M.

Max Sewing Speed: 2400RPM

Max. Sewing Thickness: 4 MM

Power: 180W Motor

Needle System: GN7X1 which is equivalent to DCx1, SY1225 Size 14+ Recommended

Gross Weight 26 Pounds, Net Weight 23 Pounds

Proper Threading Video




See More Videos on Gemsy Jiasew GN1-6D 3-Thread Portable Overlock Serger
Included Accessories
Needles

Foot Control

Instruction Book, 40 pages, 9 illustrations

Parts List, 2 pages

3 Thread Stand Shown

upper-knife (movable), Part # 42111 on machine

lower-knife (stationary) part # 42046 on machine

Extra replacement motor belt

Other Images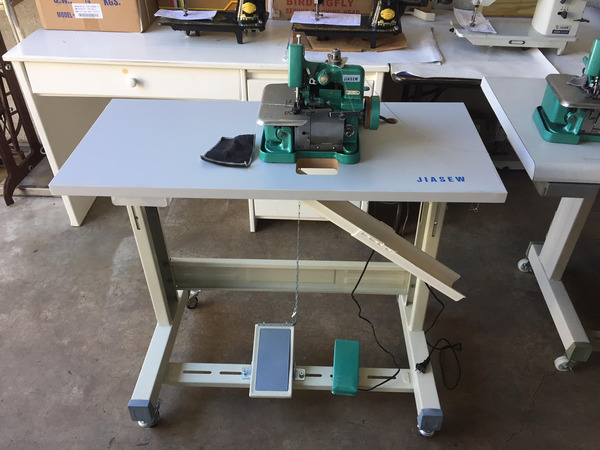 Easy to Assemble Heavy Duty Table with Pedal for Presser Foot Lifting and Chute for Trimmings falling into your wastebasket.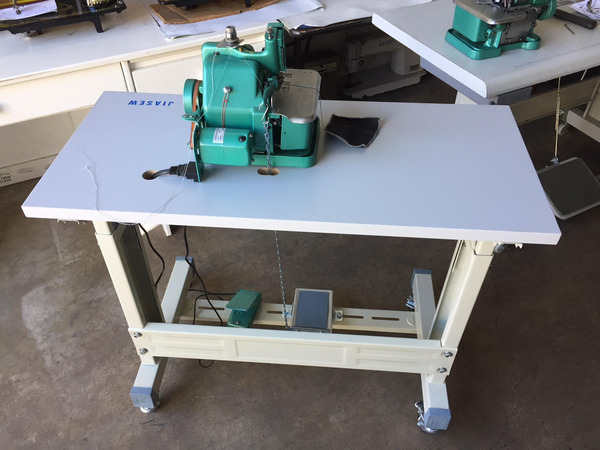 Foot Pedal, chain and S-hook for connecting presser foot lifting arm with foot control.
The needle of our CS-747 and GN1-6D machines are the same as photo attached, DCx1 size 90/14 or DCx1 size 110/18 (heavy duty)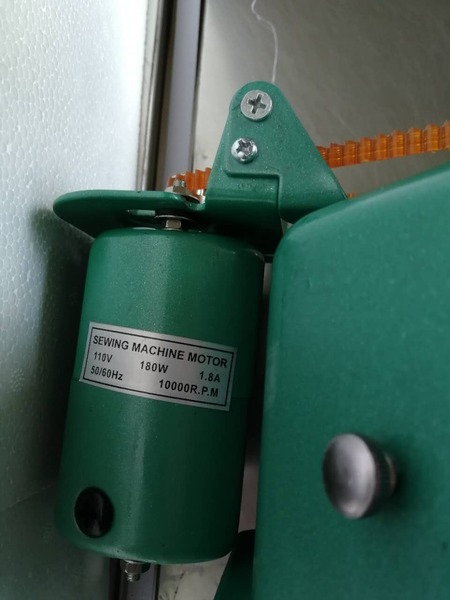 Built In Motor on back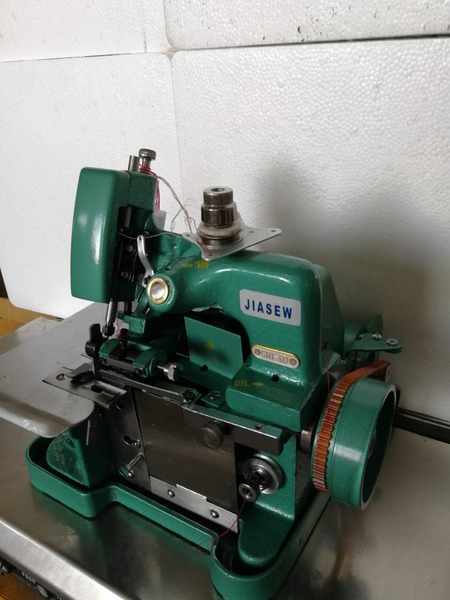 3-Thread Portable Overlock Serger 2400SPM with 1000RPM 180 Watt Motor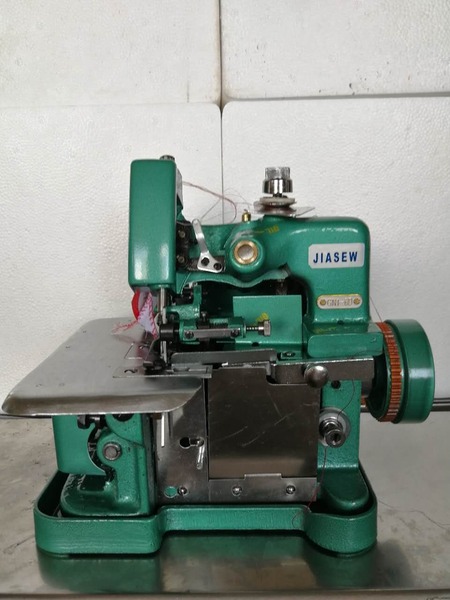 New Star by Jiasew GN1-6D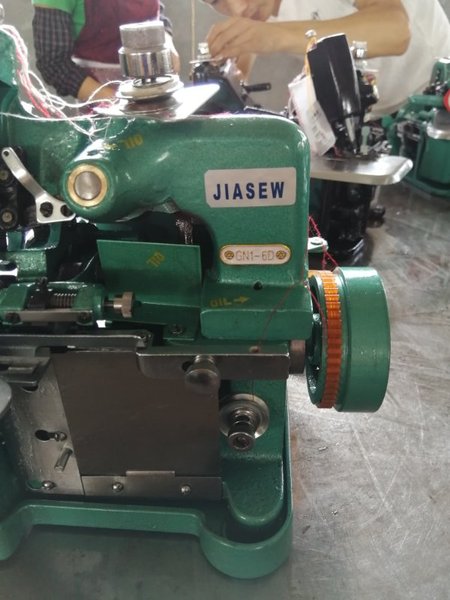 New Star GN1-6D by Jiasew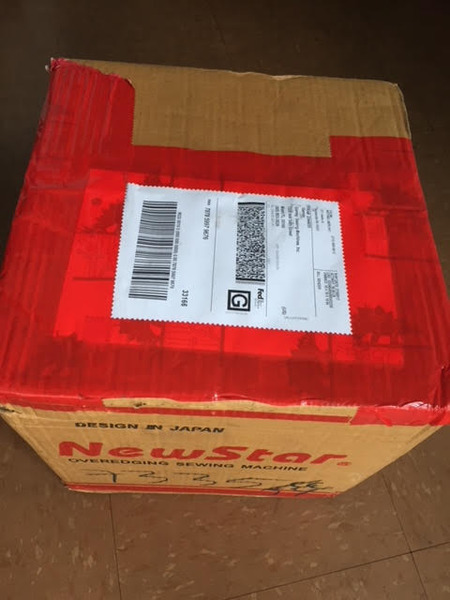 Designed in Japan New Star Overedging Sewing Machine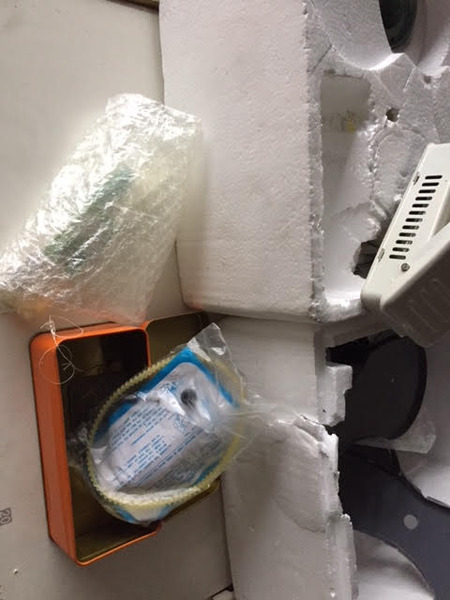 Accessories include extra belt, ~Needles, ~Foot Control, ~Instruction Book, 40 pages, 9 illustrations, ~Parts List, 2 pages, ~3 Thread Stand Shown, ~up-knife (movable), Part # 42111 on machine, ~lower-knife (stationary) part # 42046 on, machine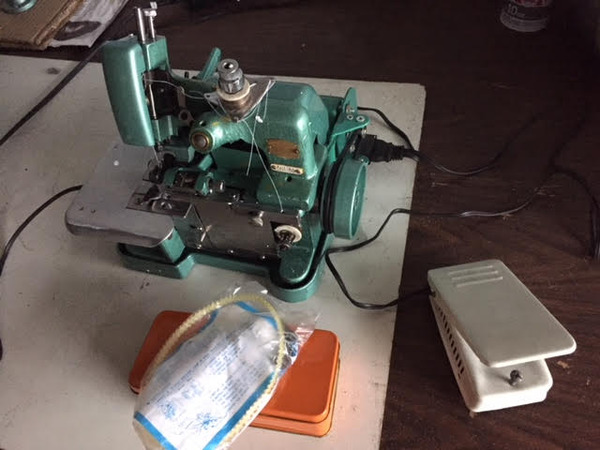 Machine is threaded so you can tie off new threads and pull through without having to rethread the whole machine.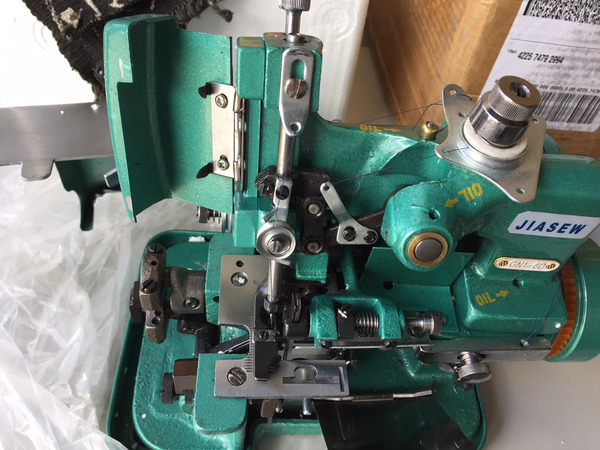 Proper threading of needle thread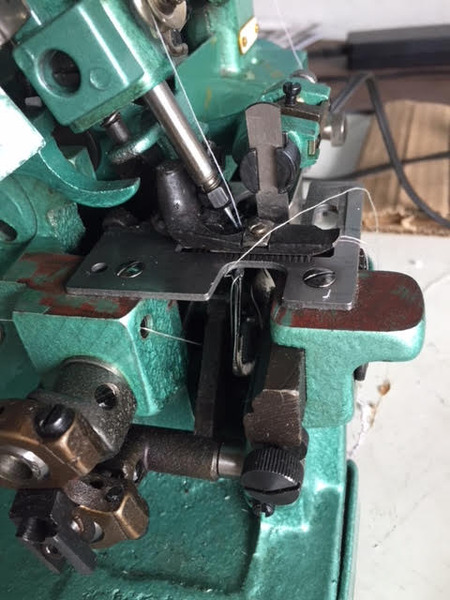 Proper lower looper threading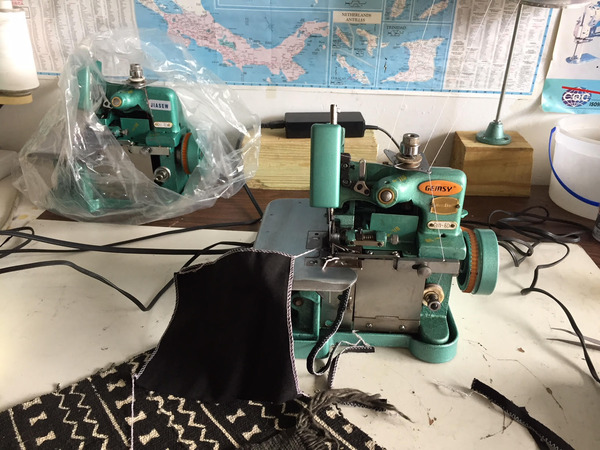 Proper threading of right upper looper thread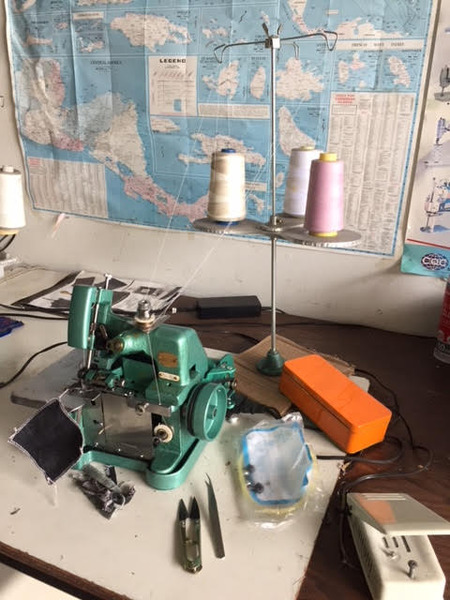 Test sewing. Not all the accessories shown are included.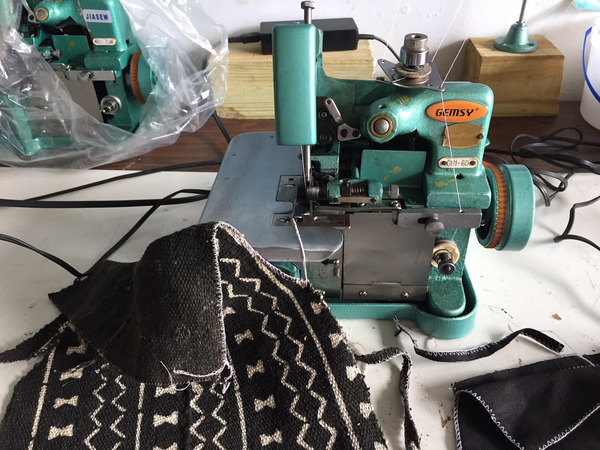 3 thread overcast stitch.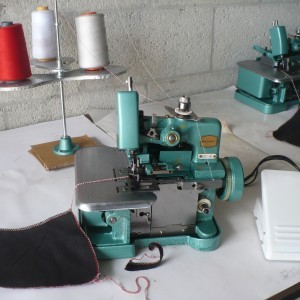 Gemsy Jiasew GN1-6D 3-Thread Portable Overlock Serger 2400RPM 180Watt Motor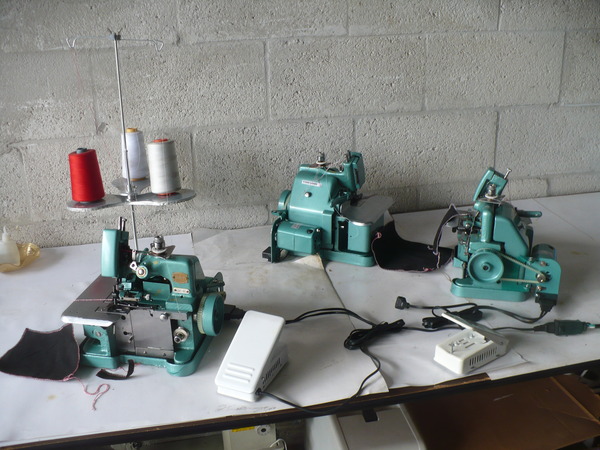 GN1-6D 3-Thread Portable Overlock Serger 2400RPM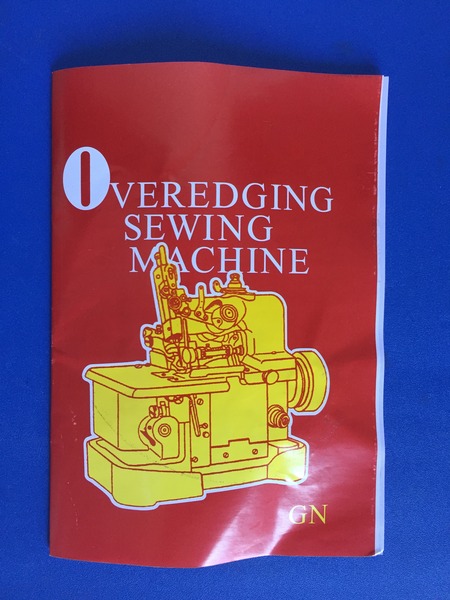 Instructions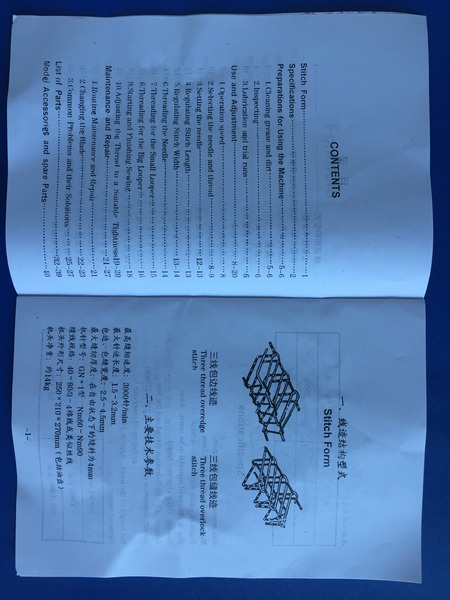 Contents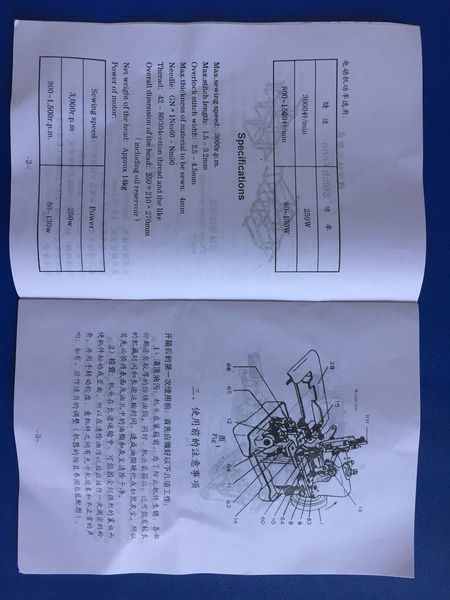 Specifications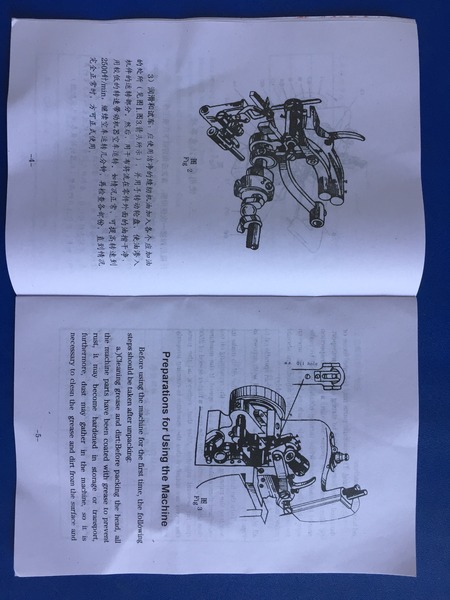 Preparations for use of machine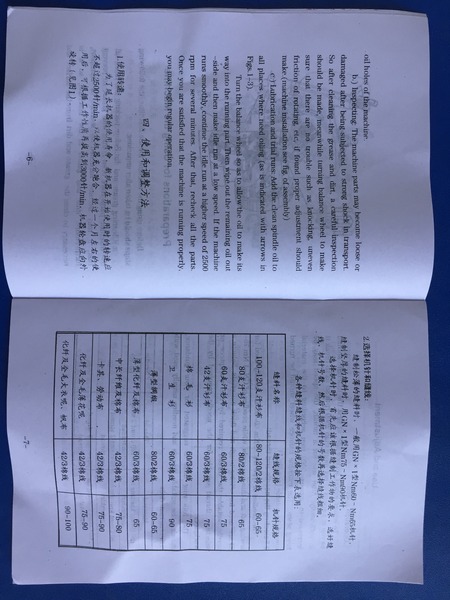 More on preparations
Use and Adjustment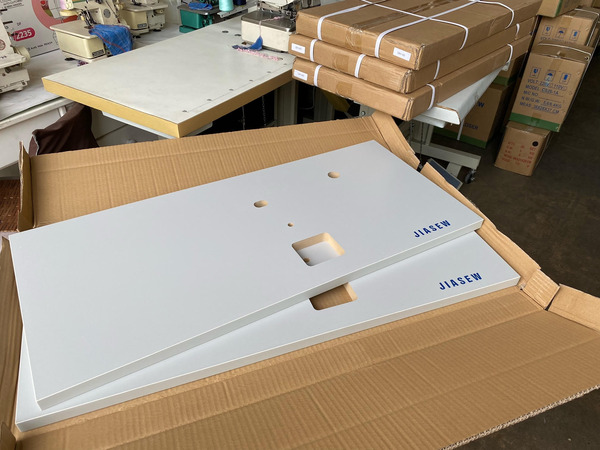 Today we have received the table stand for GN1-6D machines in our Miami FL warehouse as photo attached
Hi John

The three thread stand shown behind the machine is included in the packing carton.

The instruction/parts manual inside packing carton both in English and Chinese, total 40 pages with 9 illustrations for instruction and 2 pages illustrations for parts of the machine, inside the manual there is a list of parts and tools.

There are 2 cutting knives, one is up-knife (movable), Part # 42111, another one is lower-knife (stationary) part # 42046. We have the knives as spare parts in Miami stock, price for both knifes is same, FOB Miami USD 9.99 each, USD 19.99 per set.

This morning we weight the machine here, the head of GN1-6D with foot control is about 23.00 lbs and the gross weight of whole box is about 26.00 lbs, but not 28 lbs. Sorry for my mistake wrote 28 lbs (we put gross weight 12.5kgs and net weight 11.6kgs on the NewStar GN1-6D packing carton few years ago until now as picture I sent you 2 days ago, that is for shipment to Brazil).

The overlock stitch width can be : 2.5 mm to 4.5 mm, adjustable.

Thanks,

Wang