Larger Heat Shield to keep steam from coming into contact with your hands.Recessed Thumb Switch for Steam Activation to keep switch from getting broken off if iron tips over

Note: Must add demineralizer under Recommended Accessories below, since it does not come with the gravity feed iron.

Professional Quality - Tailors and Dry Cleaners know the Secret to fast Pressing - Steam, and lots of it!!! Gravity Irons are used in Garment Factories, laundry, and Dry Cleaners, Boutiques, Hospitals, Hotels - basically and place that needs to do a High amount of Pressing and to get it done Quickly. Now you can Achieve the same results and save.
US Warranty 90 Days labor on defects in materials and workmanship.
Non-US Warranty: 30 days parts and labor
Other Images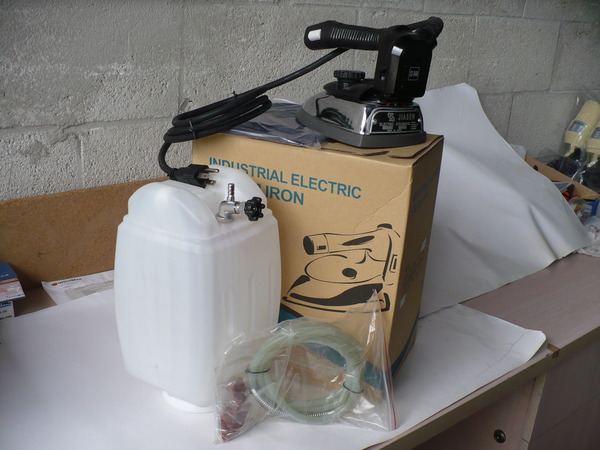 Gemsy Jiasew CS-94A Commercial Gravity Feed Iron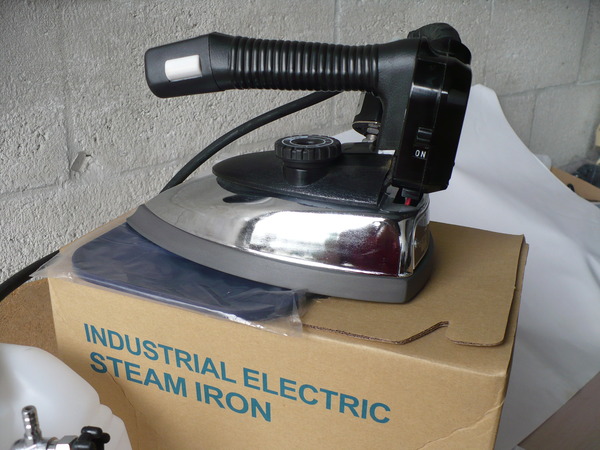 Water Bottle Steam Iron with 3 prong grounded Safety Power Cord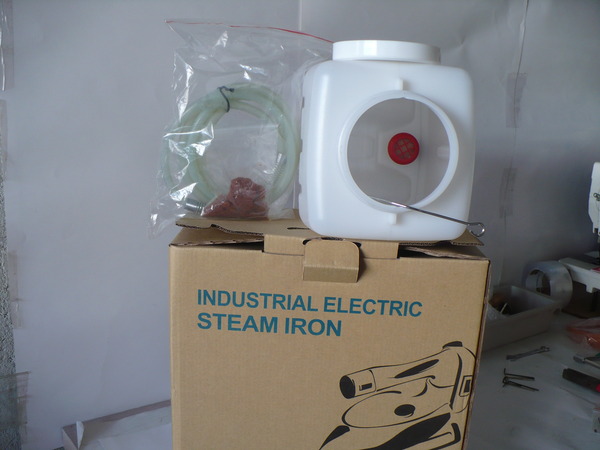 The bottom of the bottle has a round mesh filter (in red color)to keep the demineralizer granules from passing through the water valve, hose, solenoid and iron steam chamber.