US Warranty 1 year limited warranty on defects in materials and workmanship.
Non-US Warranty: 30 days parts and labor
Other Images

Choose Pink, Black, Purple, Pink Gray Floral Print, As Ye Sew, Loopy Lilly Print by Diane Springer .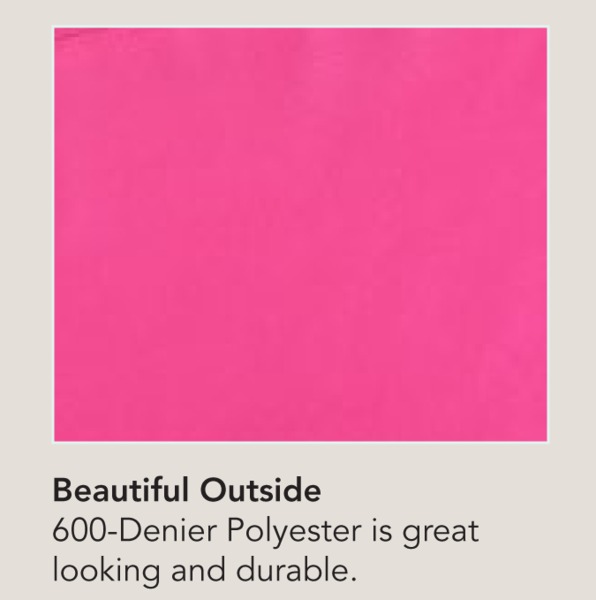 Beautiful Outside. 600 Denier Polyester is good looking and durable.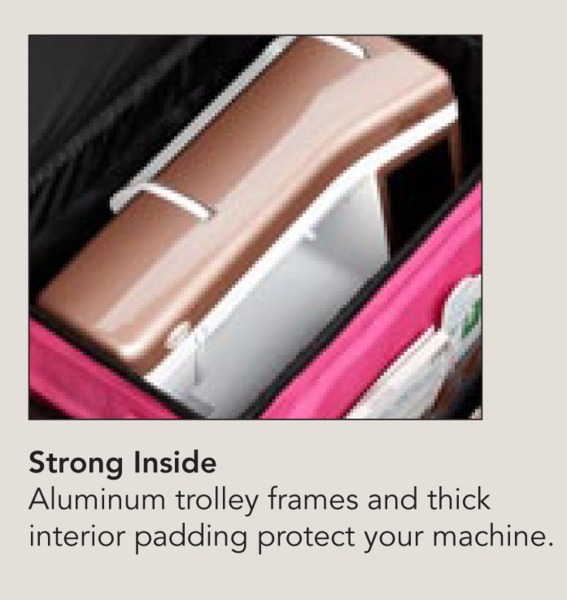 Strong Inside. Aluminum Trolley Frames and Thick Interior Padding Protect Your Machine.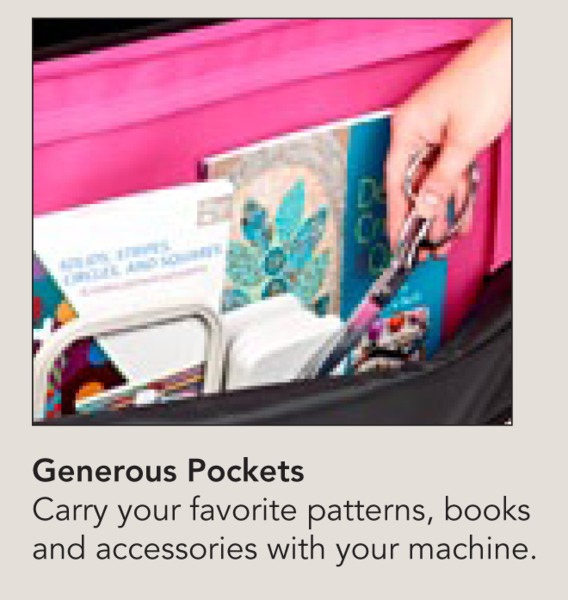 Generous Pockets. Carry your favorite patterns, books, and accessories with your machine.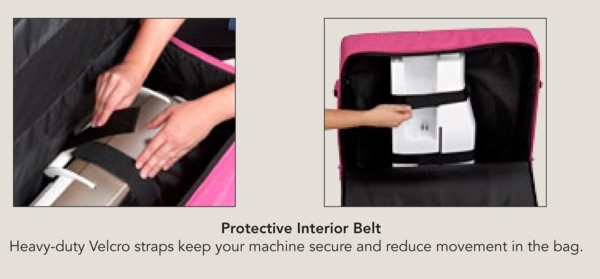 Protective Interior Belt. Heavy Duty Velcro straps keep your machine secure and reduce movement in the bag.
Lid Stays Open for Loading. Heavy strap pulls over the handle to keep the lid up when you are loading and unloading the machine.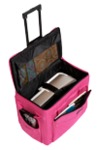 Top Loading Hatch