Bundle & Save
Get additional savings when you purchase any of these items along with this product.
Extended US Warranty: Extended Warranty Available
Other Images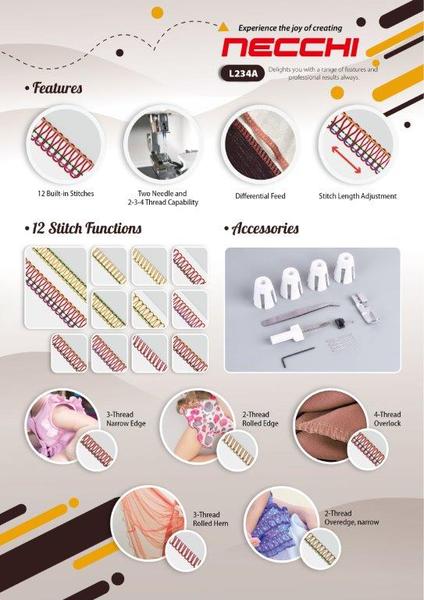 Experience the joy of creating with the Necchi L234. This overlock machine features 12 built-in stitches, differential feed, and stitch length adjustment.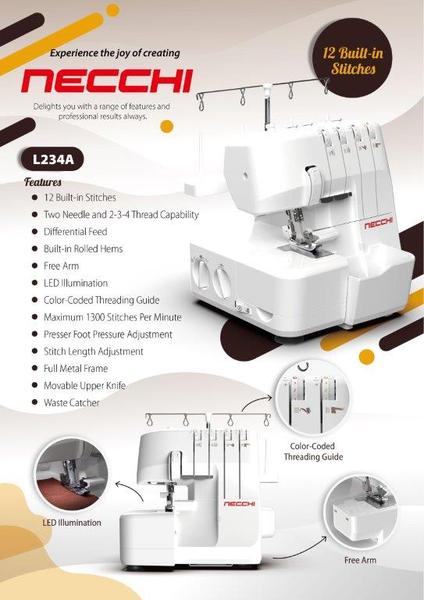 The Necchi L234 has a range of features to give you professional results always.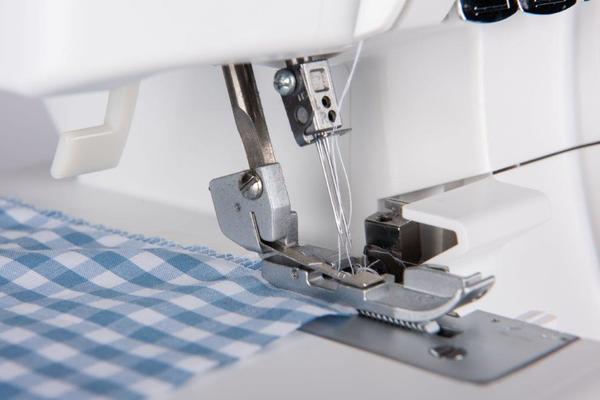 This machine as two needles and 2-3-4 thread capability.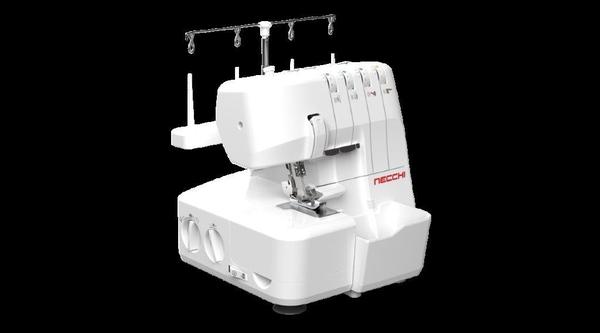 The Necchi L234 also has a waste catcher attachment to catch any scraps.