What is IN THE HOOP


Our set contains all the Zipper Cases you should ever need!
These cases are made 'in the hoop', in one hooping.
The inside of every case in this set is fully lined, with no raw edges inside.
You get professionally finished cases inside & out.
We've also included files to make the back sides quilted, if desired.
This option would require you to make the back piece first.
Other Images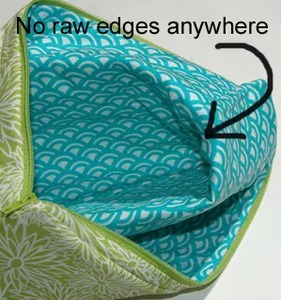 No raw edges anywhere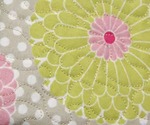 Each case is included with stipple quilting & stripe quilting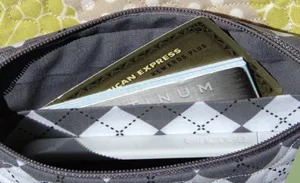 You have the option of adding a 'divider' to any of these cases.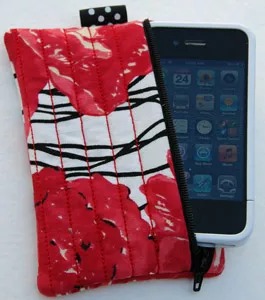 iPhone Case, but it can hold things other than an iPhone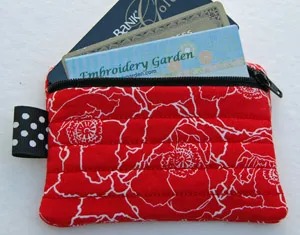 Credit / Business Card Case, you can use it for change, etc too.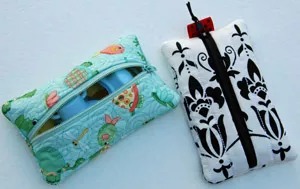 Tissue Case, this case can hold a pack of travel kleenex or use as a pacifier holder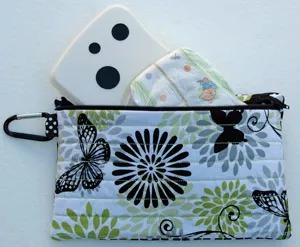 Diaper & Wipes Case, this case can hold a pack of baby wipes and a few small diapers. It has an 'elasticized' pocket on the back to hold more diapers!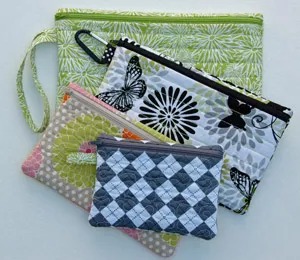 Also included is a 5x7, 6x10 & 8x12 Zipper Case A Nook or Kindle can fit in the 6x10 or 8x12 case. Also shown is the 150x240 D1 size case