Preorder now! ETA Summer! The 360 Wonderfoot is a multifunctional hopping foot that makes stitching in the ditch and pattern echoing easier than ever before. The Wonderfoot is a great tool for building confidence in your stitching, so you can make beautiful stitch work with less effort. Whether you want to make your quilt blocks stand out with stitch-in-the-ditch or create stunning patterns, there is so much that this hopping foot can help you accomplish.

Unlike other hopping feet, the Wonderfoot features full 360° rotation. This allows it to easily follow your machine's exact movements, turning automatically to accommodate every corner and curve. But that's not all that sets the Wonderfoot apart from its competition. It also comes with five interchangeable inserts that help guide you as you stitch.

Each of the Wonderfoot inserts has a specific function, from stitching in the ditch to offsetting lines to tracing patterns. The insert guides help keep you on track as you quilt, so you can get accurate stitch lines every time. Additionally, the size and transparency of the inserts provide a better view of your machine's needle.

With its unique features and engaging design, it's clear that the 360 Wonderfoot is truly a hopping foot like no other.


Specifications
The 360 degree Wonderfoot's five swappable inserts eliminate the need for a ruler with their incredible insert guidelines. This hopping foot makes tasks like stitching in the ditch, offsetting stitch lines, and pattern tracing easy and fun. With full 360° rotation and five interchangeable inserts, the Wonderfoot helps you make beautiful stitch work with less effort.
Other Images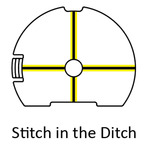 Stitch in the Ditch insert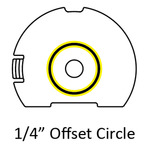 1/4" Offset insert
3/8" Offset insert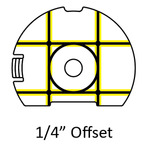 1/4" Circle insert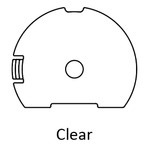 Tracing insert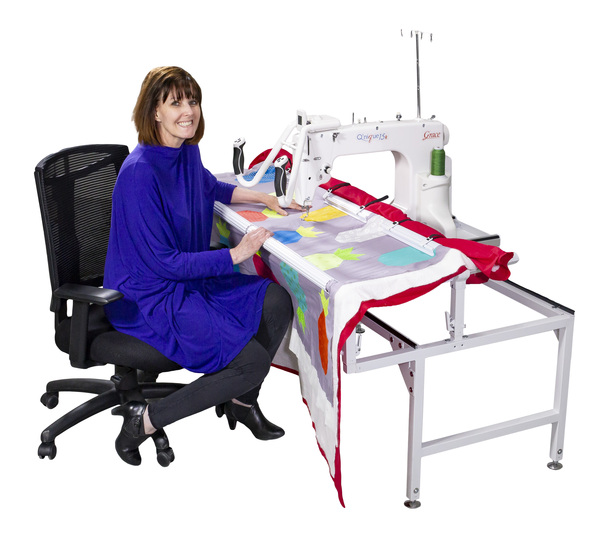 The Grace Company's own Karla Gerome described why she loves this product.
"The Wonderfoot is so much fun to quilt with. It keeps you engaged and excited about the boring process of stitching in the ditch. Instead of moving a ruler, the foot turns, keeping you right where you want to be in the ditch. No more stopping and rotating either your quilt or your ruler; the foot does all the work and you can enjoy the fun part of quilting."
Lorraine L, Baton Rouge, LA
Best price for this foot