When you buy your first PRVMFLKIT for 5x7 or 4x4, the same driver will work on both the 5x7 and 4x4 frames, so you do not have to buy 2 kits, only the first one.
Introducing the Flash Magnetic Frame System in the 'M' Kit. Hoop in a jiffy with four magnets that quickly fit snug into place. You can also rehoop without removing from the machine making changing any project so much quicker! These frames also allow for so much more versatility for larger garments or items, with plenty of room towards the back of the hoop.
Easy Hooping Hoop projects while the hoop is attached to the machine. No need to remove the hoop from the driver/hoop holder and the next project can be "inserted" for the embroidery process.

Smooth Hooping Magnets allow for easy fabric placement and adjustment, put two magnets on and slide other magnets to smooth out fabric!

Durability Magnets are strong enough to hold thick items like a lush towel yet avoid hoop burn! No force or power/strength needed for hooping.

Switch Sizes Easily Can alternate between the 4x4 and 5x7 hoops without changing driver/hoop holder.

No Misplacement of Magnets! Magnets only fit where they are supposed to go, so no misplacement of magnets when hooping!
Specifications
Includes: One 4" x 4" frame with four magnets and driver

Embroider up to 2 MM in thickness

Compatible with PR680W, PR1055X, PR670E, PR1050X, PR655, PR1000 and PR1000e
Other Images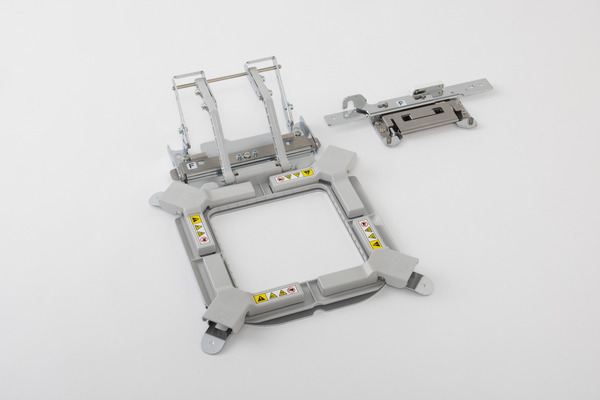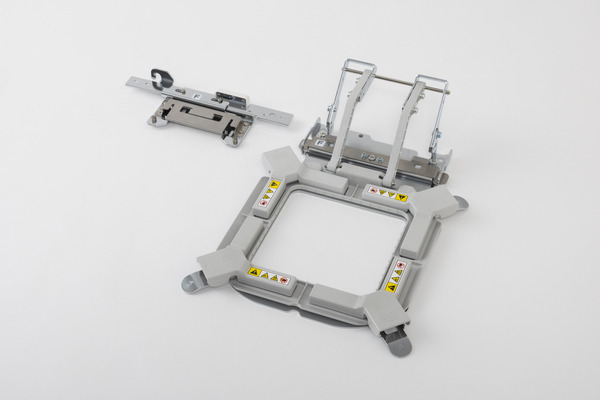 Brother PRVMFMKIT and Brother PRVMFLKIT