DIME Thread Color Conversion Software, Free Monthly Designs from Brother iBroidery.com, 21 Exquisite Stabilizer Samples for Testing, Designs in Machine Embroidery Magazine Offer.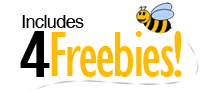 Note: These match the same colors on many Brother embroidery machines built-in designs
Iris high sheen 100% polyester embroidery thread is designed to create machine embroidery as well as decorative sewing. Polyester retains it's color, heat resistance and strength. All 61 exclusive Brother palette colors are included in this set as well as a useful and decorative wooden thread rack that can stand on your sewing counter or can be hung on the wall for greater utility and space saving. Pacesetter embroidery thread is color keyed to the Brother Embroidery Cards giving you just the right color for each design.
An attractive way to showcase the beautiful Pacesetter® polyester thread color collection. This set includes 63 spools of 100% polyester embroidery thread of 40-weight, 1,100 yard double-snap spools that keep thread from unwinding. The thread is specially designed and tested for Brother® embroidery machines. The metal rack fixture is made with a polished, white finish to blend in and complement and home-studio décor. It accommodates 60 mini-king and/or king size spools and can be a tabletop display or wall mounted. No assembly required. Measures 17.5"L x 21.5"W x 2.5"D
For Use With: PC-8500D, PC-6500, SE-270D, PE-170D, Innov-ís 2500D, Innov-ís 1500D, Innov-ís 4000D, PE-180D, PE-700, PR-600II, Innov-ís 4000DLTD, PE-190D, PC-8500, Innov-ís 1200, Innov-is 4000LTD, PE-750D, Duetta® 4500D, PE-700II, PR-620, Innov-ís 900D, SE-350, Quattro® 6000D, LB6770 PRW, Entrepreneur® PR-650, Innov-ís 2800D, PE-770, Innov-ís 1250D, PE-780D, Innov-ís 950D, Entrepreneur® PR650e, Quattro® 2 6700D, Laura Ashley Isodore™ Innov-ís 5000, SE-270D, Innov-ís 1500D, Innov-ís 4000D, Innov-ís 1200, PE-750D, Duetta® 4500D, PE-700II, PR-620, Innov-ís 900D, SE-350, Entrepreneur® PR-650, PE-770, Innov-ís 1250D, PE-780D, Innov-ís 950D
Specifications
For Use With All Brother Sewing and Embroidery Machines:
Designio DZ820E, LB6770 PRW, LB6800PRW, LB6800THRD, Innov-ís 1200, Innov-ís 1250D, Innov-ís 1500D, Innov-ís 2500D, Innov-ís 2800D, Innov-is 4000LTD, Innov-ís 4000D, Innov-ís 4000DLTD, Duetta® 4500D, Duetta® 2 4750D, Isodore® Innov-ís 5000, Quattro® NV6000D, Quattro® 2 6700D, Quattro® 3 Trilogy Limited Edition Innov-ís 6750D, Innov-ís 900D, Innov-ís 950D, PC6500, PC-8500, PC-8500D, PE170D, PE180D, PE-190D, PE700, PE700II, PE750D, PE770, PE780D, PR600II, PR620, Entrepreneur® PR650, Entrepreneur® PR650e, Entrepreneur® PR655, PR-655C, Simplicity SB8000, SE270D, SE350, DreamCreator™XE VM5100, DreamWeaver™ XE VM6200D