Download Bernina ARTlink 9 Software Free Trial Click Here
*Financing Available*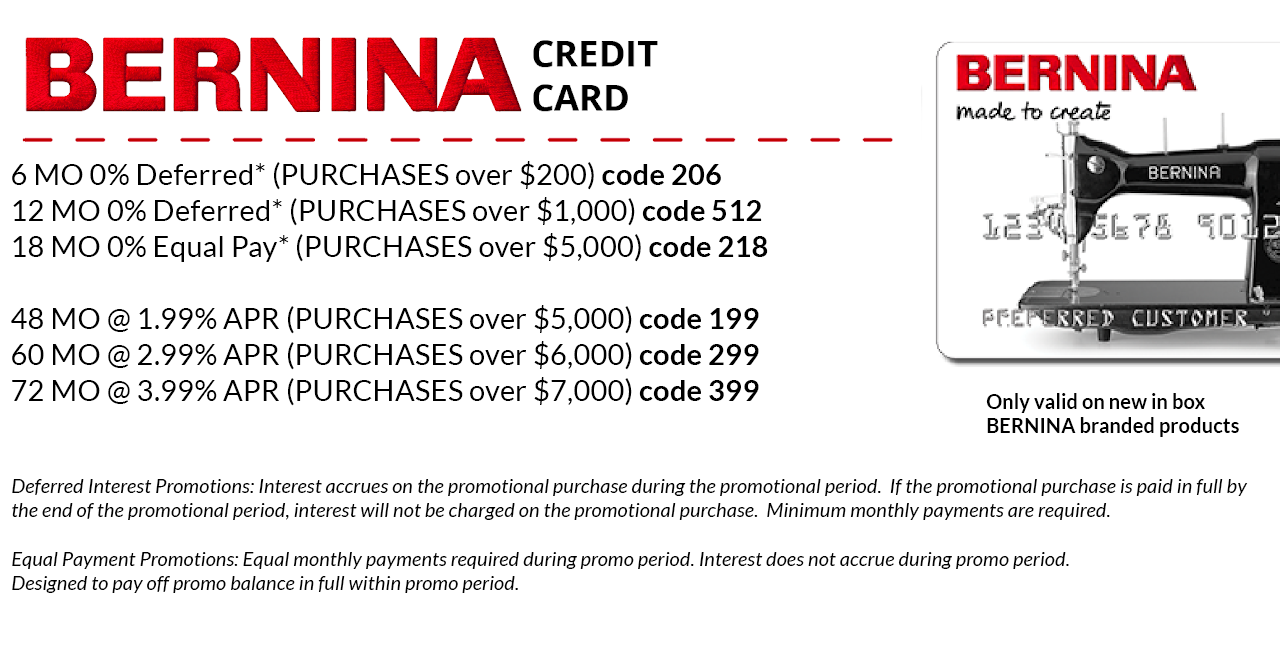 Click HERE to Apply Online.
7 inch centrally located color touch screen.
New Sewing Features!
BSR 3 Mode for easy sewing and quilting
Kickstart or continuous sewing without foot control
Pattern Repeat (1x-99x)
Back kit!
New Embroidery Features!
Pinpoint Placement
Specifications
Click here to download Bernina's app. View products, promotions, and new Accessory/Foot Organizer!
Easy Align
Pinpoint Placement
Rearrange
Quilting in the Hoop
Group and Ungroup
Edit Multiple Layers
Automatic Presser Foot Pressure
Triple Stitch for Great Effect
More Space and Function for Demanding Quilters
Dual Feed
Programmable cutting and jump stitches
New Embroidery Designs and Alphabets
Compatible with the Original or New SDT Embroidery Module
This promotional price is set to expire at the end of the month
Other Images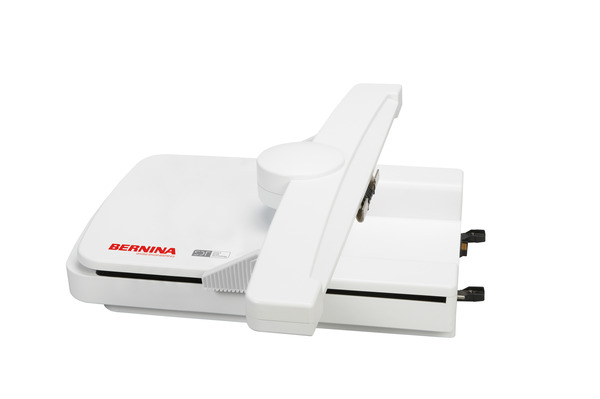 Optional Series 7 Embroidery Module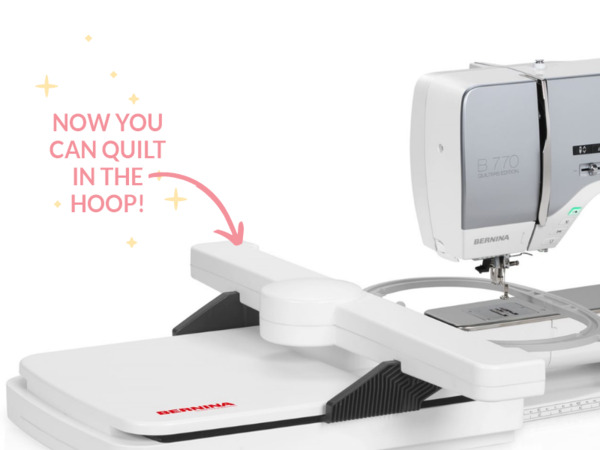 Embroidery Module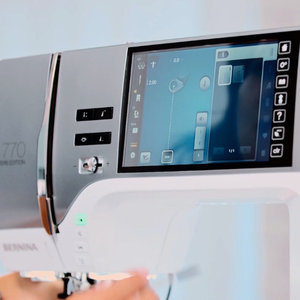 What quilters need
• Many new quilting stitches
• Easy-to-use BSR 3 Mode
• 2 or 4 stitches per inch
With the BSR 3 Mode, you will be able to set your stitch length to 2 or 4 stitches per inch for easy quilt basting. Furthermore, the B 770 QE PLUS offers a total of 74 quilting stitches.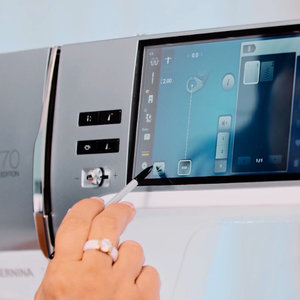 Reduce quilting fatigue with KickStart
• Relax your foot for more comfortability
• Easily control the start/stop function
• Perfect when quilting for long periods of time
The KickStart function allows quilting in a continuous sewing mode without having to keep constant pressure on the foot control. The function can easily be activated or deactivated on the touch screen.
Optional Quilting in the hoop with embroidery module
• Create quilt patterns through embroidery
• 275 embroidery designs
• Eight embroidery fonts
Browse through the unique, built-in design collection, complete with beautifully patterned quilt blocks and continuous line quilting designs all done in embroidery. Furthermore, the B 770 QE PLUS includes 275 embroidery designs and eight embroidery fonts.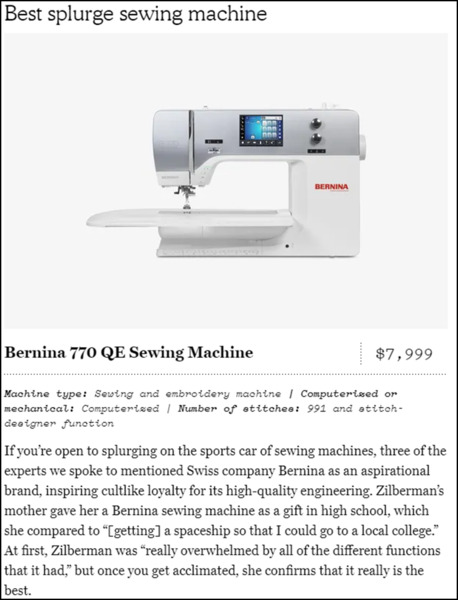 New York Strategist magazine names Bernina B770 QE the "Best Splurge Sewing Machine."
GPC: Home & Garden › Household Appliances › Sewing Machines
This product cannot be added to your cart at this time