?????WHAT?????
You say you have no space for a long arm machine. NO Problem, the Q16 on the folding table only takes up 9" is width when it is tucked away in a closet. It is spacious enough for your biggest project, very sturdy, and easily tucks away when not in use.
*Financing Available*
*on Bernina Credit Card with Fixed Payment No Interest Financing with approved credit! Click HERE to Apply Online.
Bernina Q16 Longarm Quilting Machine Brochure
The new BERNINA Q16 has more throat space than your domestic, a spacious 16 inches. Pair it with a foldable, height-adjustable table.
Features
16.5" throat space for big quilt projects

Unique digital thread tension adjustment

Easy threading, independent bobbin winder

Quilting without foot control

Stitch Regulation for perfect stitches

Hand-guided quilting made easy
Thanks to the integrated BERNINA Longarm Stitch Regulator you achieve perfect stitches at equal-length no matter which speed you move the fabric. A manual mode with no stitch regulation is also available.

Precise regulated stitches (in BSR mode)

Four different modes for full flexibility

Simple customization via touch screen

Rear Interface for pantograph or Q-matic Compatibility

Unique user interface
Totally customizable, the user interface includes useful functions, such as five user profiles, a stitch counter, and built-in tutorials regarding maintenance.

Simple-to-navigate touch screen

Individual settings for full comfort

Built-in tutorials offer full assistance

Affordable. Sophisticated. The Q16
The new BERNINA Q16 has more throat space than your domestic, a spacious 16 inches. Pair it with a foldable, height-adjustable table and the Q16 meets and exceeds all your small space, big quilting needs.

Spacious 16" workspace

Cabinet and table options

Built-in BERNINA Stitch Regulator (BSR) for perfect stitches

Quilting without the foot control
The KickStart function allows you to quilt continuously without having to hold down the foot control. The KickStart function can be easily activated or deactivated via touch screen.

Fatigue-free quilting whenever you like

Enjoy full comfort and relax your foot

Perfect for creating large projects

Fast threading and winding
The well-positioned spool holders and forward threading path are easy to reach and simple to follow. The on-board bobbin winder makes it convenient to wind your own bobbins.

Threading becomes a child's play

Enjoy comfort all the way

Wind your own bobbin in no time

Unique thread tension control
The exclusive tension system features numeric tension settings making it very easy to use a wide range of thread types with success, no external tension assembly required.

Adjust thread tension digitally

Tension release for threading ease

No external tension assembly required

Beautiful stitches every time
With high-speed precision stitching, you will complete more quilts quicker than ever.

Achieve precise stitching results

Stitches are always consistent

Perfection is the new standard

Ergonomics matter
The machine can be fully operated from the front. The handwheel in the front allows for easy manual needle positioning. Choose between different table options to best suit your preferences.

Full operation from the front

Different table options available

Easy manual needle positioning

Working with bright lights
50 bright LED lights along the throat space of the machine and above the needle illuminate the quilt for enhanced visibility.

Naturally illuminated working area

Sufficient lighting even in darker rooms

Perfect illumination of the quilting area


US Warranty 5 year limited warranty on defects in materials and workmanship.
Non-US Warranty: 30 days parts and labor
Specifications
BERNINA Q16PLUS Longarm Machine with Amanda Murphy


Amanda Murphy talks about the BERNINA Q16: "All controls are at your fingertips!"


"Set your quilting spirit free with the Q16!"

Included Accessories
Foot control

Power cord

Bobbin thread tension gauge

Lubricator pen

Microfiber cleaning cloth

5 needles 130/705 H PRO 100

Torx screwdriver T25

Torx screwdriver T6

Brush

Tin box (for accessory storage)

Thread lubricating unit

Silicon oil

2 thread discs

5 bobbins in the accessory tin, 1 in the machine

2 spool stabilizers

Seam ripper

White spool net

Manual threader

Red screwdriver
Other Images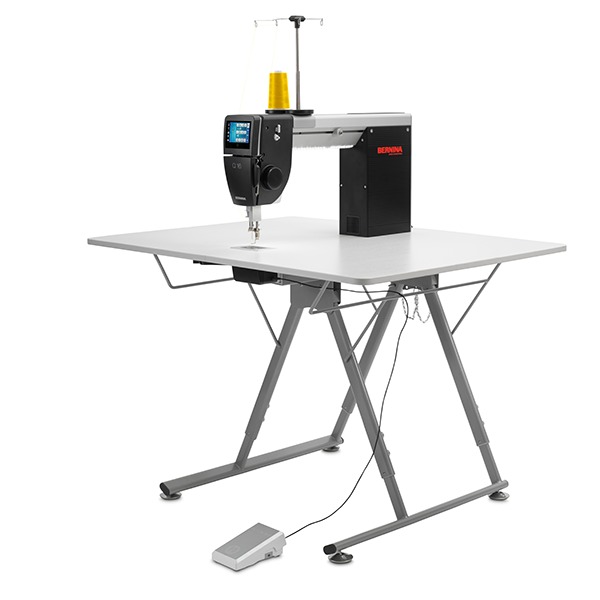 Bernina Q16 Longarm Quilting Machine with Sit Down Portable Table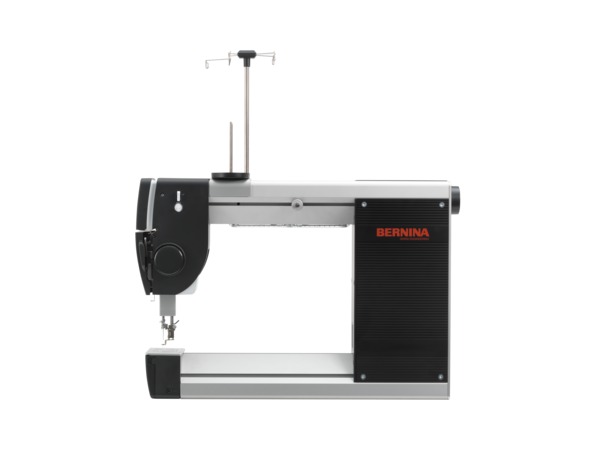 16" throat space for big quilt projects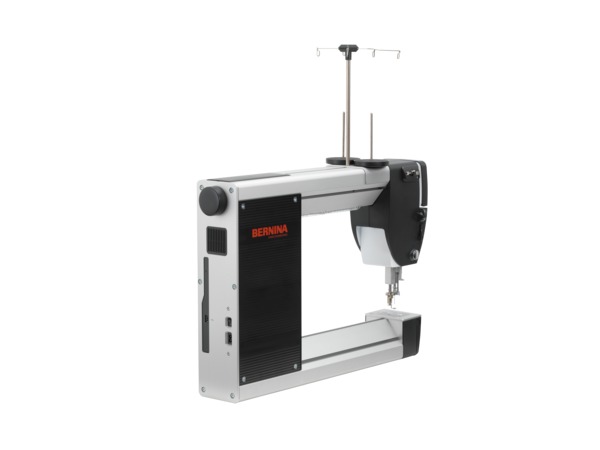 Quilting without foot control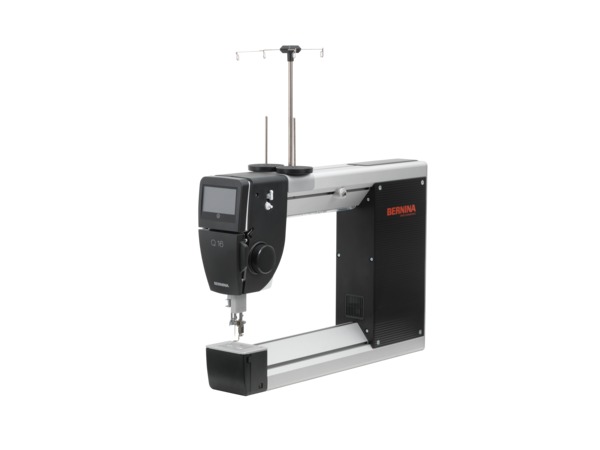 Stitch Regulation for perfect stitches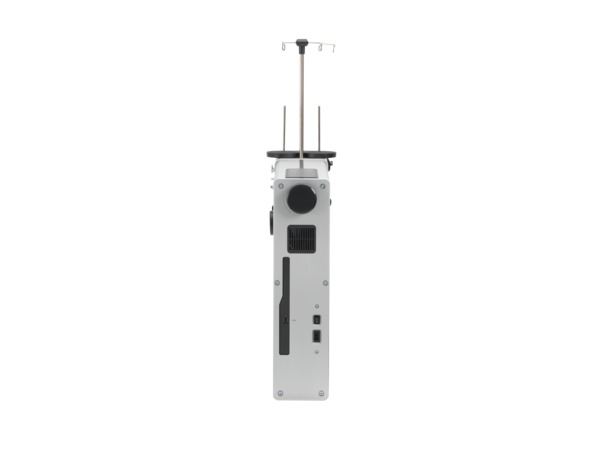 Unique digital thread tension adjustment. • Easy threading, independent bobbin winder

Bernina Credit Card Financing