The new third-generation 4220SW improves on our best-selling walking foot, compound feed sewing machine with the inclusion of Direct Drive Technology. Equipped with a convenient height adjustment lever to accommodate different thicknesses of material. Whether you're sewing upholstery, bags, heavy canvas, or a variety of other heavy materials, the 4220SW is built tough.

Direct Drive offers the best user experience. From index stitching to a programmable needle positioner to digital speed control, the 4220SW is the Walking Foot Sewing machine you have been waiting for. Ideal for sewing medium to heavyweight leather, upholstery, canvas, and synthetics.

QUALITY YOU CAN COUNT ON
For heavier work, the most common type of sewing machine is the single needle, walking foot (compound feed) lockstitch machine. Top and bottom feed, and a higher foot lift allows the 4220SW to sew from medium to heavy weight fabric.
US Warranty 1 Year Defects in Materials and Workmanship 90 Days Labor
Non-US Warranty: 30 days parts and labor
Specifications
Maximum Sewing Speed: 2000 RPM

Stitch Length: 0-0.35 / 0-9mm

Needle Bar Stroke: 1.42" / 36mm

Needle System: 135 x 17

Pressure Foot Lift: by Hand 0.35" / 9mm by Knee 0.75" / 19mm

Thread Take Up Stroke: 2.8" / 71.5mm

Auto Foot Lift 9/16

Safety Clutch

Semi-Automatic Lubrication

Single Row Feed Dog

Hook Type: Rotary—Auto-Lubricated

Stitch Dial Regulator

Reverse Lever

Limited 1 Year Warranty
Other Images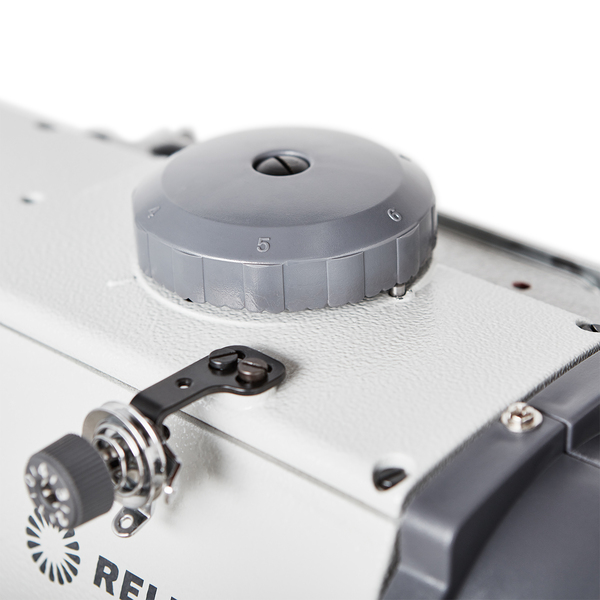 FOOT HEIGHT ADJUSTER
The 4220SW's foot height adjuster allows you to raise and lower the walking foot with ease for an efficient, smoother operation and complete control.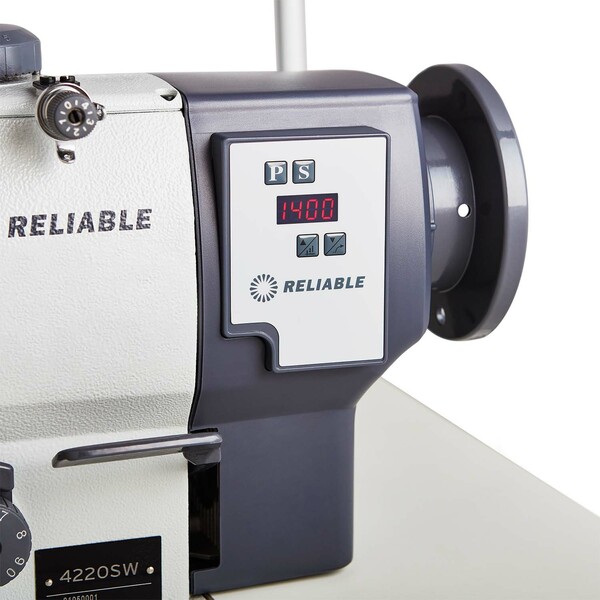 DIRECT DRIVE MOTOR
Tired of replacing belts? Loud operation? The 4220SW features a built-in direct drive servo motor that harnesses our latest technology. This motor allows for quieter and smoother operation with no belts!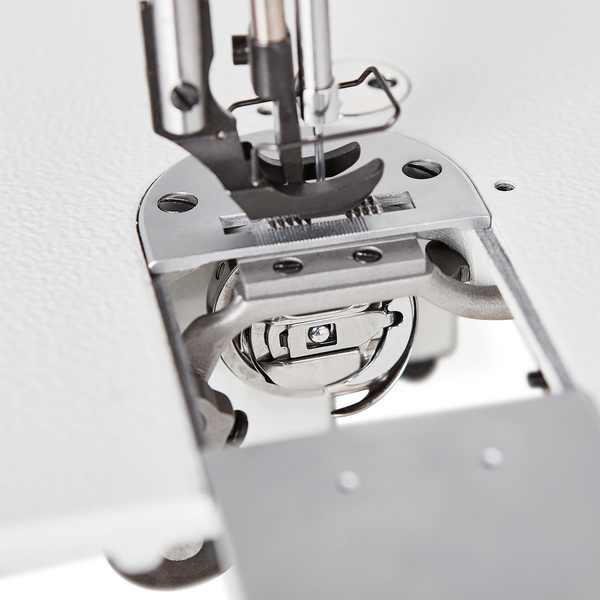 NEEDLE UP OR NEEDLE DOWN
Are you tired of stopping your work to move the handwheel? The 4220SW includes a programmable needle positioner to stop the needle in the up or down position. This eliminates the need to pause your work and turn the handwheel.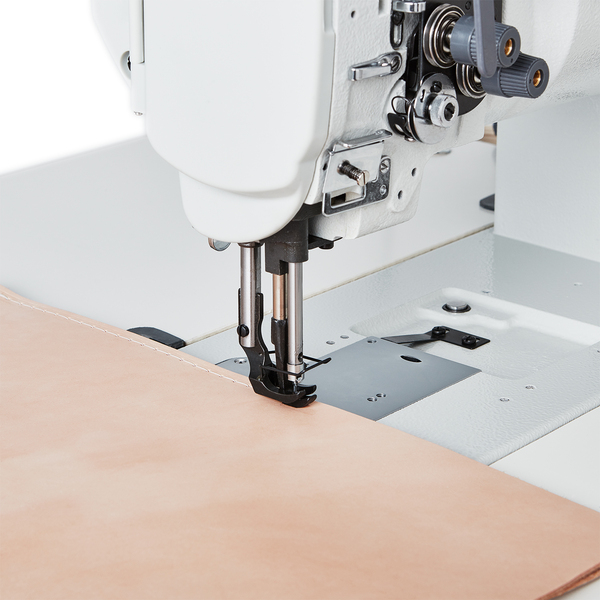 SEW WITH EASE
The 4220SW has ability to sew medium to heavy weight fabrics with ease.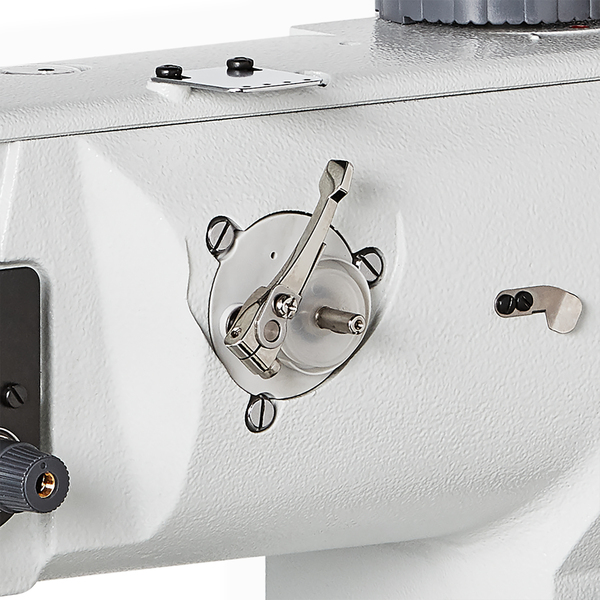 AUTOMATIC BOBBIN WINDER
For added convenience, the bobbin winder on the 4220SW is built-in to the front of the machine head.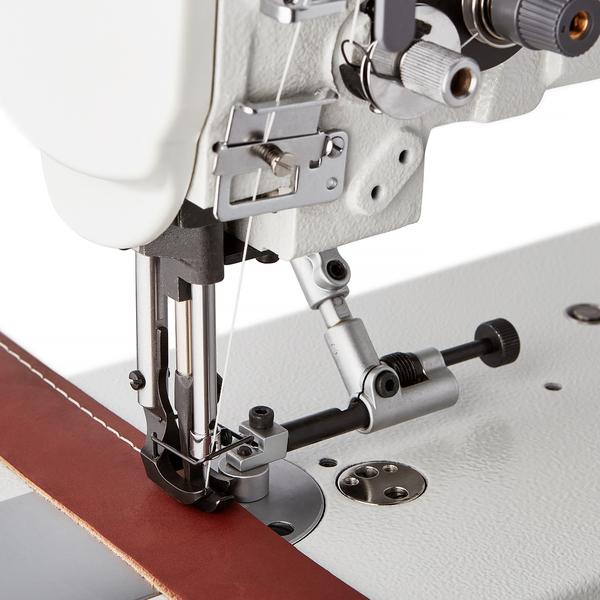 EDGE ROLL GUIDE
The adjustable edge roll guide is a very handy device for ensuring a straight seam and will help speed up the sewing process.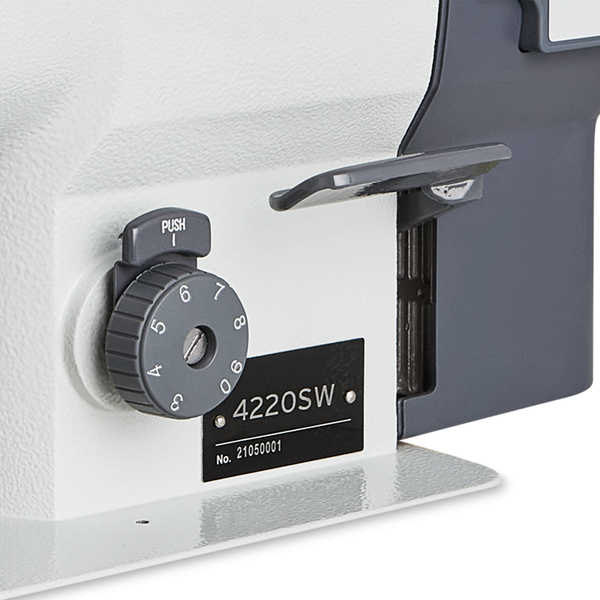 STITCH DIAL & REVERSE LEVER
The 4220SW has a stitch dial, providing adjustments (0 - 9 mm) for the length of the stitch as well as a convenient reverse lever for making the perfect back tack.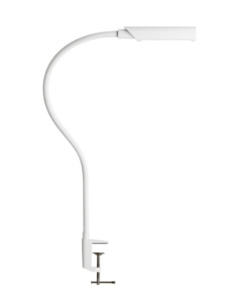 UBERLIGHT™ FLEX LED LIGHT
The perfect add on light is included at no extra charge for the 4220SW making it both, a great sewing machine, and a great value.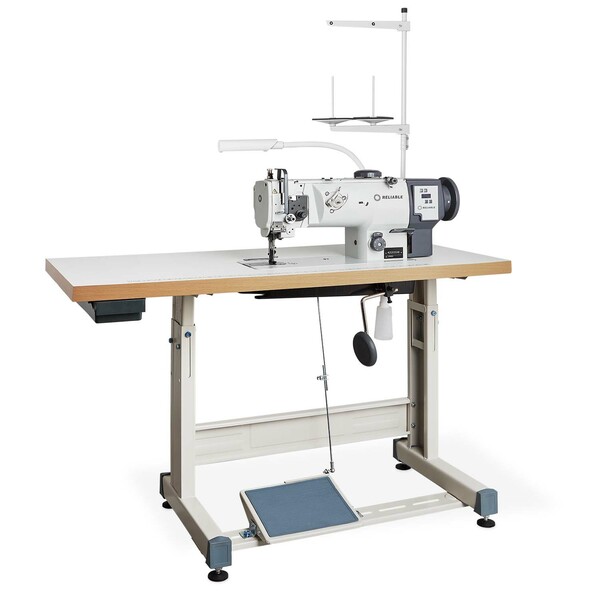 SUPERIOR STAND
Others skip on the stand components, we don't. We use only 100% plywood in our tabletops (not cheap particle board) and our legs are made from heavy-duty 3/32" steel.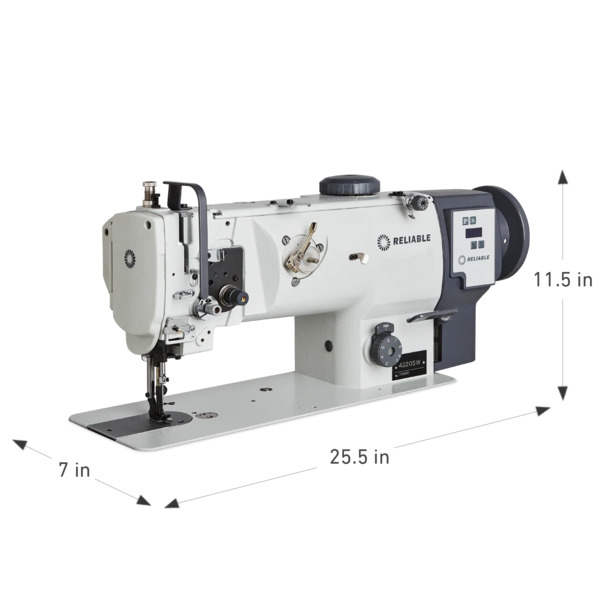 Reliable 4220SW size specification