*You can try this amazing software for free - use the link in the description to get your demo copy and get to creating your own FSL freestanding lace designs!
Yes, you can try out for free and even create your own FSL designs, but not be able to use them until you buy the software for $399 which allows you to save and transfer from your computer to the embroidery machine. John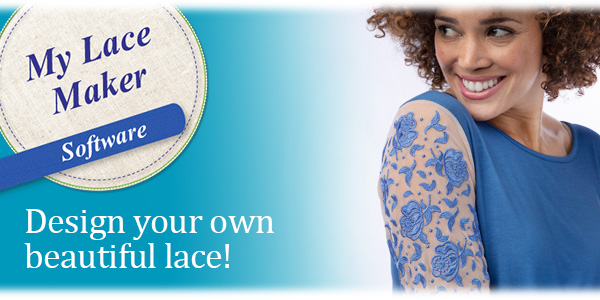 No digitizing skills needed! Design your own beautiful lace from over 1100 motifs. Plus, all the tools you need to transform any embroidery design into free standing lace.
Select from more than 280 shapes, fill them with motifs, add an airy grid and column connections.
Step 1. Use the built-in library to select the lace elements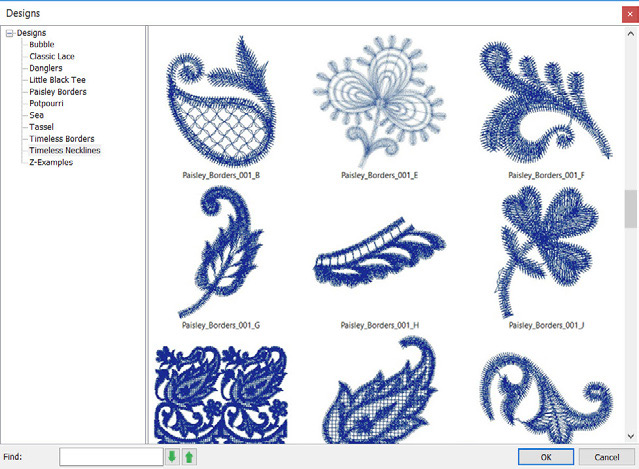 Step 2. Add as many or as few lace elements as you want.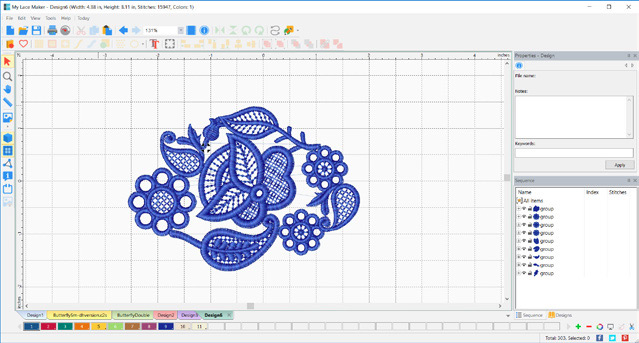 Step 3. Fill in the empty spaces with a lace grid. Change colors of any elements as desired.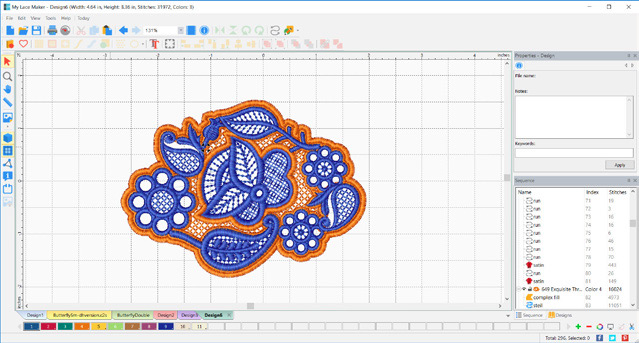 Multiple ways to stitch!
Stitch lace designs directly on water soluble stabilizer (no fabric needed!)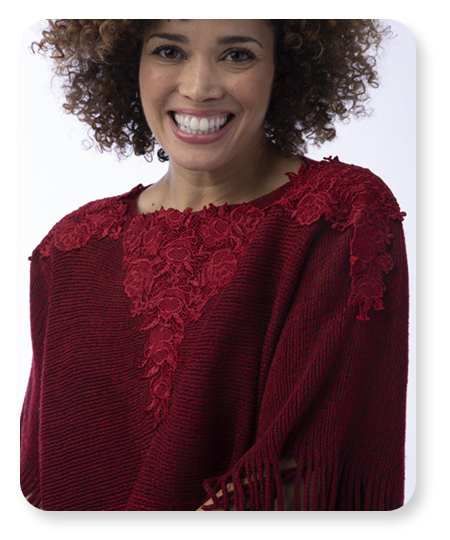 Stitch lace designs on fabrics (like netting or tulle) with water soluble stabilizer. Trim away the excess fabric.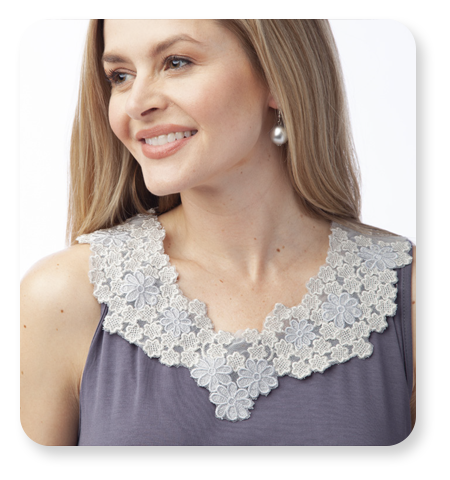 Stitch lace designs directly on to fabric.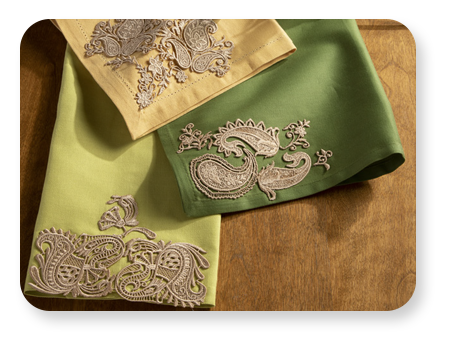 Specialty Features:
Library of 1130 designs
52 Bubble

216 Classic Lace

9 Danglers

45 Little Black Tee Elements

219 Paisley Border Elements

138 Potpourri

61 Sea

2 Fringe

222 Border Elements

156 Neckline Elements

13 Examples

Library of 285 Shapes

20 built-in Backdrops

True type fonts

Customizable lace grid

Lace grid with border

Add hole

Run stitch

Column connection

Editing Features:

Copy, paste

Print templates

Alignment marks

Group/ungroup

Combine and break apart

Change order

Repeat tool

Carousel

Reflect

Alignment tools

View Features:

Backdrop tool: built in backdrops

Add your own backdrop

3-D

Grid

Hoop view

Drawing Features:

Drawing tools: pen, rectangle, ellipse, triangle, diamond, star, hexagon, heart, leaf and flower


A preview of the 1100+ motifs:







Specifications
Minimum Software Requirements
Windows 7, 1 gigahertz (GHz) or faster 64-bit (x64) processor, 1G Hard Drive Space, 2 Gigabyte RAM, CD or DVD Optical Drive, 800 x 600 Display, Mouse and Internet Access.
Inspirations Software runs only on a PC, not through an emulator. See exception to this rule below.
Languages other than English can be selected.
Exception:
Inspirations Software will run on a MAC with the use of a MAC Key. For more information
Click Here.
Machine Embroidered lace! Digitize FSL free standing lace embroidery designs.
Machine embroidery will never be the same again - this software will change everything!
Link to Demos and Trials for DIME Inspirations Software: Thread Converter Pro, Perfect Embroidery Professional, Perfect Embroidery Upgrade, Perfect Stitch Viewer, My Quilt Embellisher, My Blick Piecer, Word Art in Stitches, My Quilt Planner, Stitched Snapshots, My Fabric Designer, My Emojo Stitches, Vintage Embroidery, MAC Compatible, Stitched Snapshots Plus, My Lace Maker, Embroidery Tool Shed
Our software needs the following to operate correctly:
Minimum System Requirements:
Windows 7, 1 gigahertz (GHz) or faster 32-bit (x86) or 64-bit (x64) processor, 1GB Hard Drive Space, 2 Gigabyte RAM, CD or DVD Optical Drive, 800 x 600 Display, Mouse and Internet Access.
Formats Supported Include:
Artista (1) (.art), Barudan (dat & Uxy), Click2Stitch (c2s), GN Scalable (1) (gnc), Melco Scalable (1) (cnd), Janome Scan-n-Sew PC/Elna Envision Scan PC (sew), Janome/New Home 1000 (jef, jef+), Magellan Scalable (mgl), SWF (sst), Melco DOS expanded (exp), Pfaff (ksm, vp3), Pfaff Macintosh (pcm), Tajima (dst, dsb, dsz), Toyota (10o), Pfaff PC- Designer V2.0 & V2.1 PC (pcs), Toyota Poem//Dos HuskyGram (csd), Baby Lock/Bernina Deco/Brother/Simplicity (pes), Viking (vip), Viking D1 (shv), Viking DOS Customizer/Customizer 95 (hus), Scalable Vector Graphics (svg), AutoCad (dxf), HPGL Plotter File (plt),TXT, PLT, DXF, QCC, CQP, HQF, SSD, IQP, Emboss Pattern(emp), Motif Pattern(mtp), Shape Pattern (shp), Library File (ldf)
(1) Read only
Shazia K , Pietermaritzburg Kw ZA
Hi John. I meant to reply but I have downloaded the software and registered aswell. Thank you so much for sending serial number via email. Helped me save so much money. Once again Thanks. Kind regards Shazia.