In Stock! Leather Sewing Machine for Light to Heavy Weights, 750W 110V Smart Servo Motor, 2500SPM, Safety Clutch, Speed Reducer, 5/8" Lift, DropIn Bobbin, Knee Lift, 9mm Stitch Length,
* Synchrony Bank Sewing & More Fixed Payments 0% No Interest Financing with approved credit!
Click HERE to Apply Online for Synchrony Bank Sewing and More Credit Card Approval to use for Online Checkout or in AllBrands stores
• Compound walking-foot feeding mechanism - Sews up to 1/2" thick leather
• 10" Cylinder arm
• Large, extra-capacity bobbin
• Uses thread sizes #46 to #277
• Dual tension control
• Adjustable presser foot climbing mechanism
• Integrated bobbin winder
• Includes assembled table & adjustable speed SmartServo motor
The Techsew 4800 is designed for sewing a broad range of leather goods including bags, belts, wallets, upholstery, saddle bags, satchels and more. It is also suitable for sewing nylon webbing, canvas, denim, heavy fabrics and synthetics.
With its higher presser foot clearance, newly adopted dual-tension control, adjustable presser foot climbing mechanism and larger thread size capability, the 4800 offers increased work efficiency along with the highest seam quality for fine leather products.
APPLICATIONS:
Light to heavy-weight leather (1-2oz to ½" maximum thickness)
Light to medium weight nylon webbing
Medium to heavy weight canvas, denim, fabrics, synthetic materials
MACHINE FEATURES:
Compound walking foot feeding mechanism
Large extra-capacity hook (M-style bobbin)
Dual-tension control for more precise thread tension
Adjustable presser foot climbing mechanism helps maintain consistent stitch length on uneven materials
Includes variable speed SmartServo motor and speed reducer pulley for stitch by stitch control of sewing speed
Drop-in bobbin system for easy access to the bobbin
Reverse feed to reinforce stitches
Integrated bobbin winder
Knee lifter to raise the presser foot
Safety clutch
Includes Reinforced U-table, motor, tools, LED lamp, instruction manual, accessories
Limited Lifetime Warranty included
Individually inspected and sewn-on prior to shipping
Please review our Freight LTL Shipping Policies
Ships Ground Freight only.
*
For delivery please select options. "Lift Gate" which means a goods lifting platform installed at the rear of the delivery truck that facilitates the unloading of cargo from truck bed to the ground. Most shipments will require a lift gate, if there is not a loading dock, or fork lift available for delivery.
US Warranty 6 month manufacturer warranty
Non-US Warranty: 30 days parts and labor
Specifications
Presser foot clearance: 5/8" (16mm)

Sewing Capacity: ½" (13mm)

Needle Bar Stroke: 36mm

Maximum stitch length: 9mm

Cylinder arm length: 10.5"

Cylinder arm diameter: 3" (72mm)

Needles: 135x17 or 135x16 sizes 18 to 24

Thread: sizes #46 to #277

Maximum sewing speed: 2500 SPM

Hook: Large extra-capacity M hook

Motor: 750W 110V variable speed SmartServo



Other Images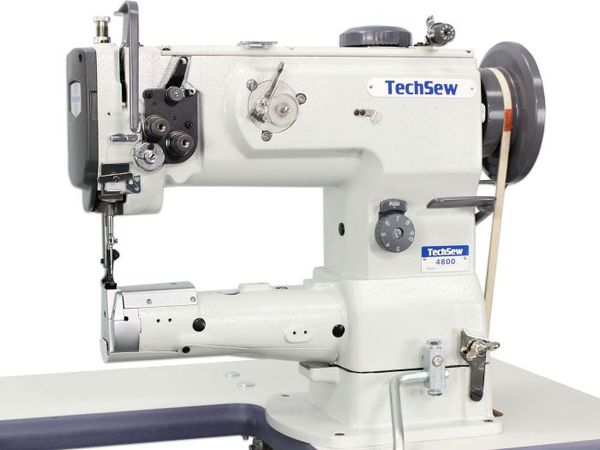 Techsew 4800 Cylinder Walking Foot Industrial Sewing Machine, Stand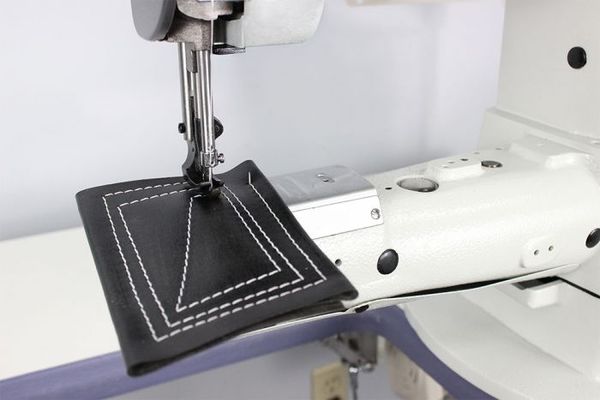 Straight Stitch on Leather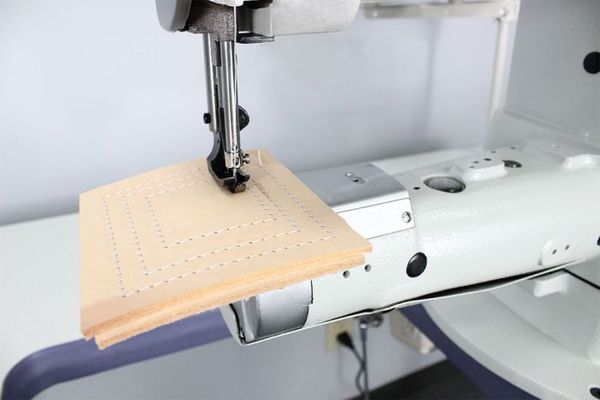 1/2" sewing capacity on leather, canvas, vinyl and other industrial fabrics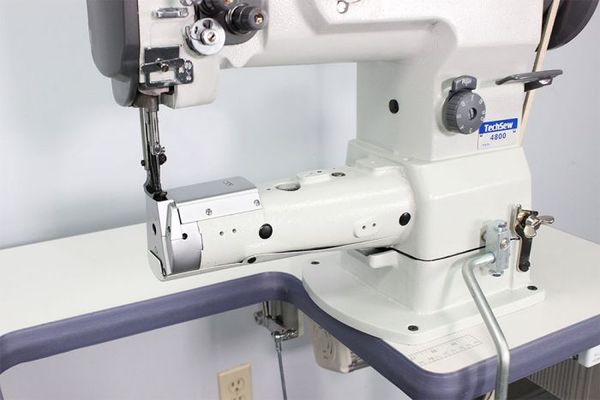 3" cylinder arm for tubular items, and knee lever to lift presser foot.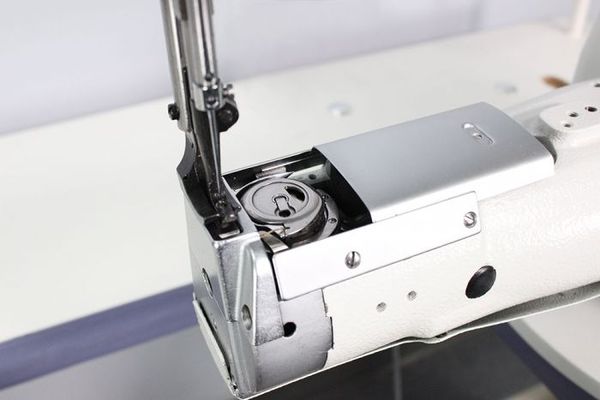 Top drop in M Style Bobbin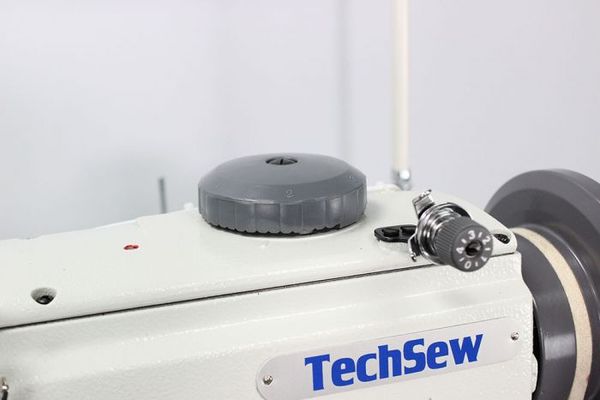 Adjustable climbing of presser foot on uneven thickness of materials.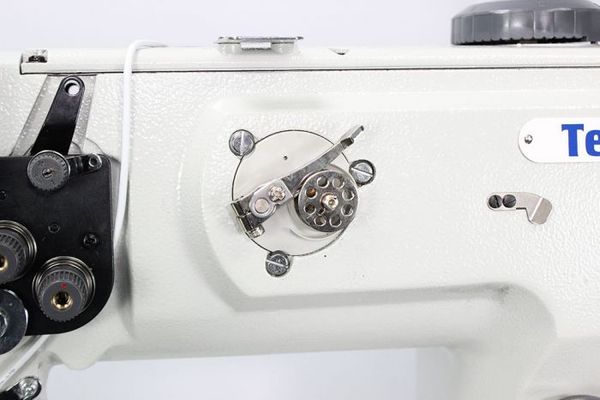 Built in Bobbin Winder