The Sew Steady Westalee Templates and Accessories are custom made to order, and usually leave the warehouse in
5-7 business days after your order is placed
Ruler foot is not included and must be purchased separately if you do not already own the foot
Specifications
Create beautiful continuous background fill designs and much more with this 3pc set. Template sizes ranging from 1" - 3"
1) Place stable tape on the underside of your template at locations that would be pressure points when holding the template in place while sewing
2) Determine the desired placement of your template design within the block
3) Place the template at the beginning point of your desired design – make note of the markings on the template that you are using to create a consistent design
a. Make sure that your needle is in the middle of the foot to insure that you are sewing ¼ inch off the template edge
b. Place the ruler foot snugly against the template and pull your bobbin thread to the top
c. Begin sewing keeping the ruler foot touching the template, and tracing around the outside edge of the template
d. Once you are at the end of the template leave the needle down and move the template, line back up on the markings you selected and repeat this pattern until the end of the design, or the end of the block
4) You may also use the dashed etched markings on the template to echo and / or offset your design (see A) by lining up the template on the stitch line you just made then use the selected etching on the template to create the echo or offset design.
These templates will create a variety of designs that can stand alone or be used to offset and echo a specific design.
Click Here to watch Westalee Design Apple Core Video by Leonie West
Other Images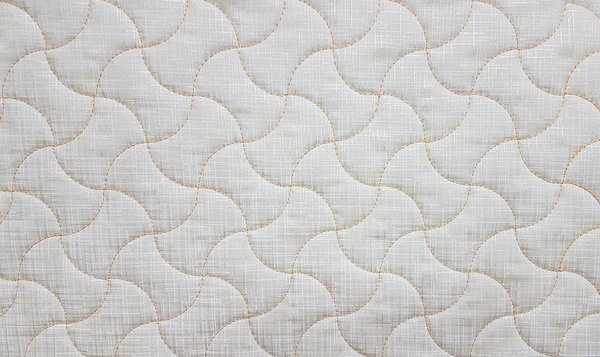 Westalee WT-WAC-6P Apple Core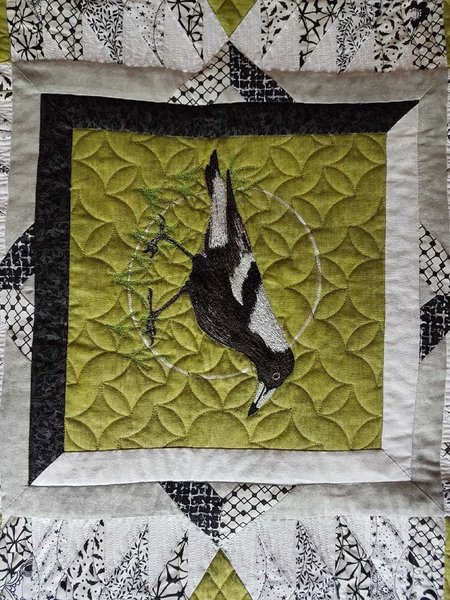 3pc Template Set Designed by Leonie West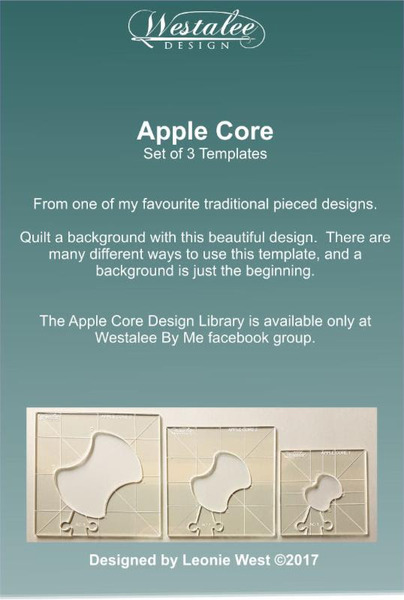 The Apple Core a beautiful traditional 1 piece patchwork design is now a gorgeous quilting design. This 3pc set creates design 1" -3" in size.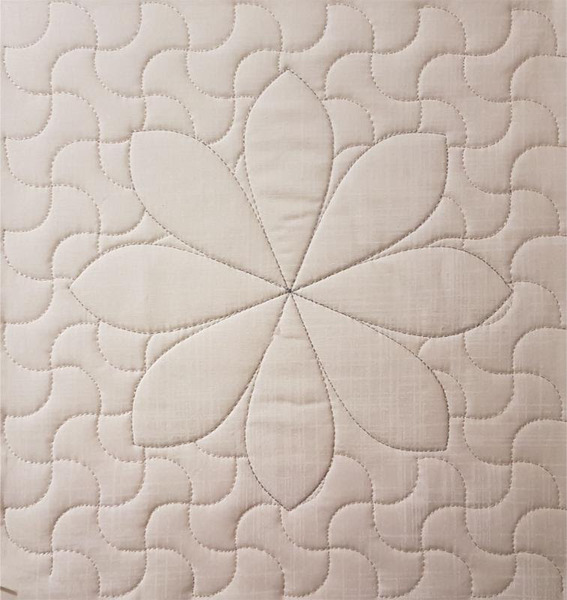 Come here to visit or join the "WESTALEE BY ME FACEBOOK GROUP" Enter the Facebook Group Contest & Get bonus Apple Core designs in the exclusive Library!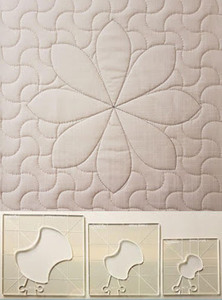 Create beautiful continuous background fill designs and much more with this 3pc set. Template sizes ranging from 1" - 3".
Gale M, Lancaster VA
love the coupons!