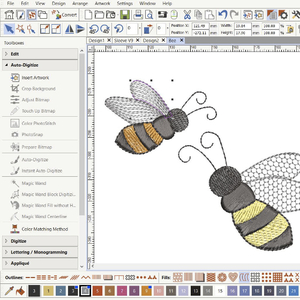 Customize anything you want
• Alter embroidery designs limitlessly
• Special fill effects, change colors, etc.
• New branching and Weld tool
Alter an embroidery design according to your desires and without limits. The Full Editing feature offers the new Branching and the Weld tool. With the Branching tool you don't have to think about the most efficient stitching sequence and connectors as this function does it for you. Digitizers often want to combine or weld objects into a single object which is easy with the new Weld tool.