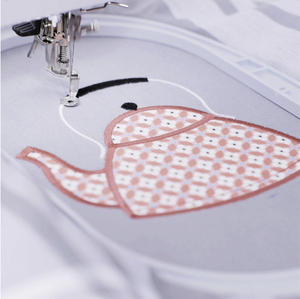 One-of-a-kind appliqués
• With just one click
• Convert any closed shape
• Create appliqué even with holes
Enjoy the extended tools to create appliqué and convert closed any shape into an appliqué design with just one click. Even creating appliqué with holes inside is possible with ease. Want to cut the fabric with the CutWork tool or a cutting machine? No problem as you can save an extra cutting file directly from the embroidery canvas.