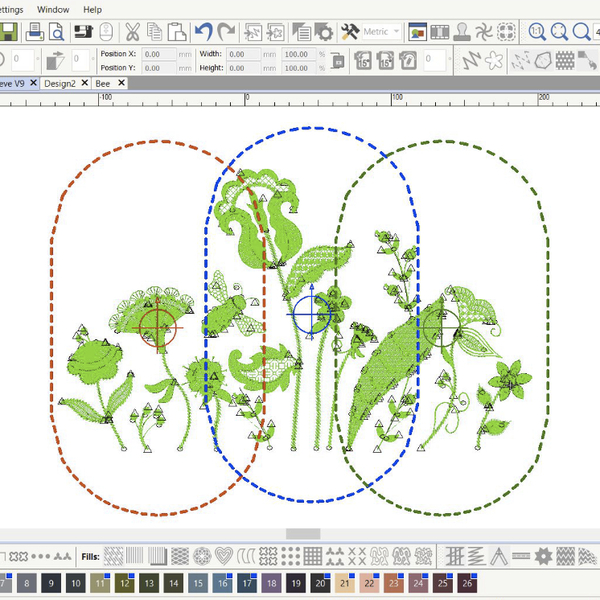 Multi-Hooping
• For very large designs
• Cover the entire design
• Preview hooping sequences
Creating large designs is simple using the Multi-Hooping feature which automatically places more than one hoop when necessary. It places hoops to cover the entire design, fitting as many objects as possible into each hoop position. You can preview all hooping sequences and save it as a complete design or as separate multi-hooping machine files.