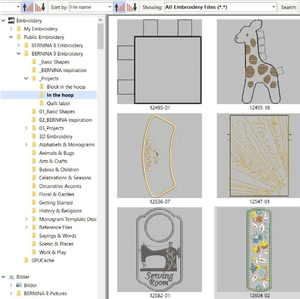 Manage your designs in the design library
• Browse through various designs
• Load your designs into the library
• From library to WiFi Device in one click
This powerful integrated design library ensures quick access to all designs and provides enhanced design management. It makes it easy to browse, group and search for designs or get inspired. From here you can also directly send your designs to the BERNINA WiFi Device for stitch-out.