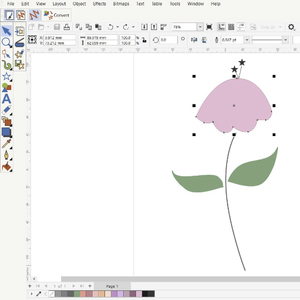 Create your unique graphic designs
• With the newest version of CorelDraw
• Choose from many designs
• Afterwards. send it to the WiFi
connector If you wish to start with a new graphic, simply open the newest version of the graphic program CorelDraw SE – and get your own drawings in a breeze. In both levels many new graphics have been added that you can choose from. Once the design is open use the new features to have fun creating, editing and designing your personally made embroidery design to prepare for sending it via WiFi connection to your embroidery machine.