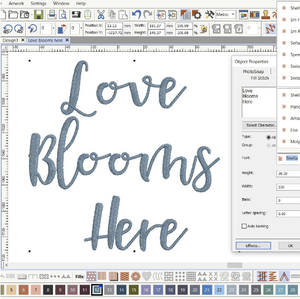 Choose from many built-in font designs
• Over 100 different fonts
• Suggested size is already included
• Use True and Open Type fonts
With the BERNINA Embroidery Software 9 you will get over 100 fonts – with some modern handwritten style fonts included. To ensure the best quality, the recommended size for each font is displayed in the dialog box. And there are even more improvements: The font preview size is now changeable from small to large and the suggested size is already included. The font selection window shows recently used fonts at the bottom for more ease of use.