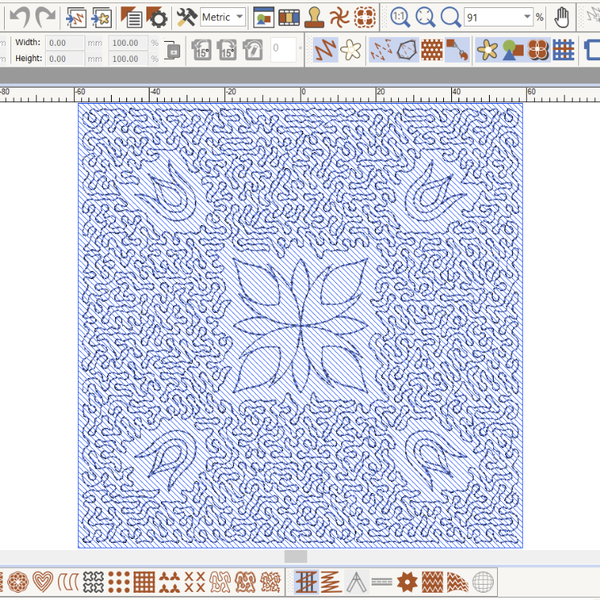 Embroidering on quilts
• Create echo quilting designs
• Get help with the block sizing and positioning
• Easy embroidery on quilts
Embroidering on quilts is also easy with the Automated Quilt block layout feature. The automatic quilt background stitching is used to create "echo" quilting designs, like scroll-clipped or stipple-filled quilt blocks. The best part: you will even receive quilt block sizing and positioning aids.