*Financing Available*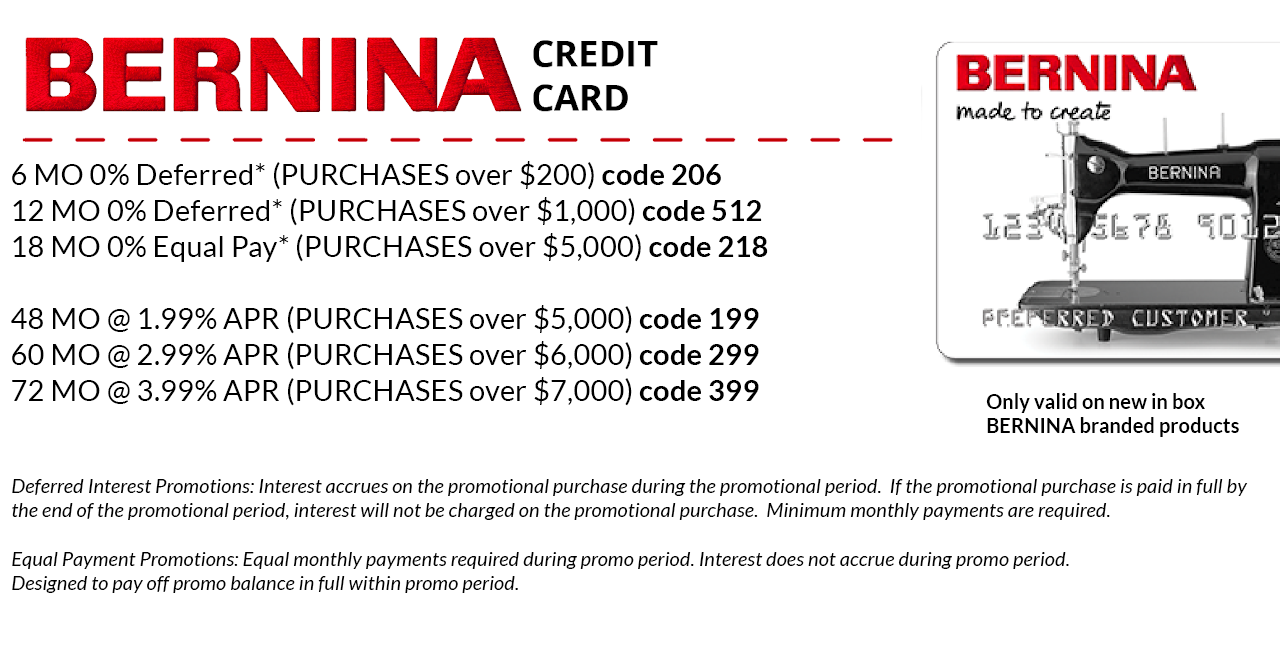 Click HERE to Apply Online.
Click here to download Bernina's app. View products, promotions, and new Accessory/Foot Organizer!
Download Bernina ARTlink 9 here
BERNINA makes sewing easy.
Powerful, fast & precise sewing

Handle big projects with ease

Perfect for decorative stitches

Your threads are cut automatically

Embroidery compatible

Perfect tension for perfect stitches:

Precise & powerful sewing

Just sew without any worries

Achieve beautiful stitch results

Thanks to the Adaptive Thread Tension you get optimal thread tension for perfect stitch quality on both sides of the fabric.

More space for creative freedom:

Realize big projects with ease

Enough space for your creations

Embroidery module optional

The extended freearm offers 8.5" right of the needle. Therefore you will enjoy a grand sewing area for grand ideas.

Get the right pressure everytime:

Sew any material with ease

Increase pressure for thin materials

Reduce pressure for thick materials

Ensures that the ideal pressure is always used for the selected stitch. The basic setting can be individually adjusted.

Ask your on-screen support:

Modern colorful touch screen

Easy to use with simple navigation

On-screen support when needed

The Sewing Consultant helps you to find the right settings. Adjust suggested alterations quickly with the multifunction-knobs.

Sew quieter, faster, longer, better:

Sew perfect stitches with 9 mm stitch width

Jumbo bobbin to sew longer

Frontload the bobbin with new thread

The BERNINA Hook keeps the stitches consistent and precise with a maximum speed of 1,000 stitches per minute.

Automatic features save time:

No manual thread cutting

Press a button to cut your thread

Save time for your creativity

Thanks to the automatic thread cutter your threads are cut automatically and the needle will be lifted afterwards.
US Warranty 25 years head, 5 years electronics, 1 years labor
Non-US Warranty: 30 days parts and labor
Specifications
Maximum Embroidery Speed (Stitches per minute): 1000

Embroidery Module: opt.

Maximum Embroidery Area: 15.7" x 5.9"

Freearm Embroidery

On-screen Editing of Designs

Duplicate/Add Designs

Change Design Size Non-Proportionally

Move, Rotate, and Mirror

WordArt

Drag and Drop

Absolute Check Design Positioning

Check Design Size

Adjust Stitch Density

Change Stitch Type

Change Thread Brand

Basting

Color Resequence

Stitch Design as Single/Multi-Color

Personal Memory for Saving Embroidery Designs

Programmable Jump Stitch Cutting

Smart Secure

Invisible Secure

Centering the Embroidery Design

Switch Unit of Measurement

Embroidery design formats: EXP, DST, PES, PEC, JEF, SEW, PCS, XXX

USB Interface

View Stitch-out Time, Thread Colors, Size, Stitches

Stitch Sequence Control

Position Recall

Pattern start/end function

Stitch length maximum in mm: 6

Maximum stitch width in mm: 9

Programmable Securing Function

Pattern mirroring

Free Hand System (FHS)

Number of stitch patterns (incl. alphabet) total: 1048

Utility stitches total: 30

Buttonholes (incl. eyelet) total: 14

Automatic buttonhole length measuring system

Automatic buttonhole

Manual multi-step buttonhole

Button sew-on program

Darning programs

Decorative stitches total: 300

Quilting stitches total: 44

Cross-stitch programs: 31

Sewing alphabets: 5

Reverse sewing

This promotional price is set to expire at the end of the month
Included Accessories
4 Bobbins
1 Foam Pad
Selection of needles
Soft cover with pocket
3 spool discs
Seam ripper
Height compensation tool
Screwdriver red
Brush
Power cable
Foot control
Reverse Pattern Foot #1
Reverse Pattern Foot #1C
Overlock Foot #2
Buttonhole Foot with Slide #3A
Zipper Foot #4
Zipper Foot #4D
Open Embroidery Foot #20C
Freearm Slide-on Table
Knee lifter/Free-Hand System (FHS)
Touchscreen Pen for 4 and 5 Series
Sewing Machine Oil
Bernina Accessory Box
Other Images

Bernina Financing Available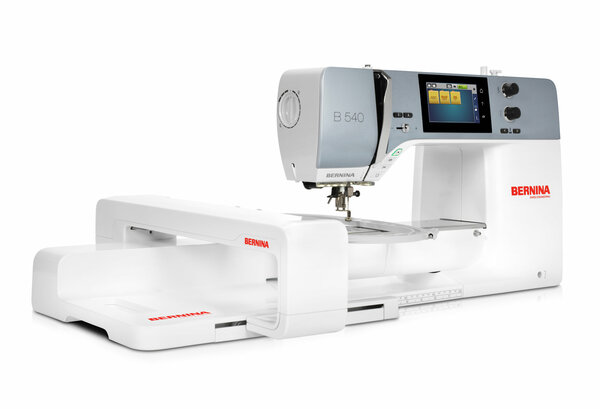 Optional Embroidery module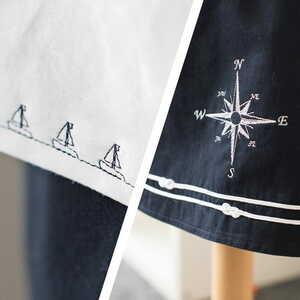 Perfect tension for perfect stitches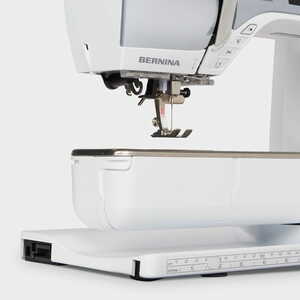 More space for creative freedom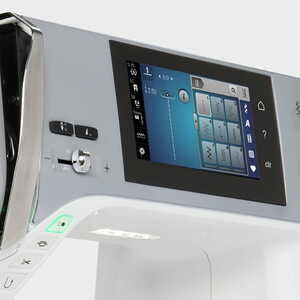 Ask your on-screen support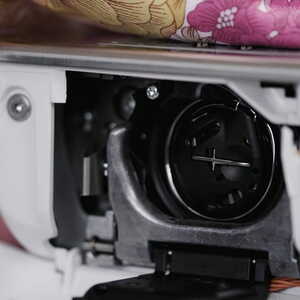 Sew quieter, faster, longer, better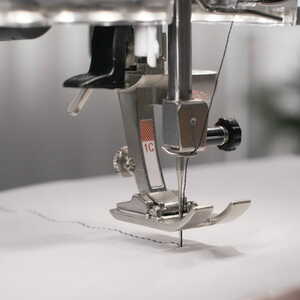 Automatic features save time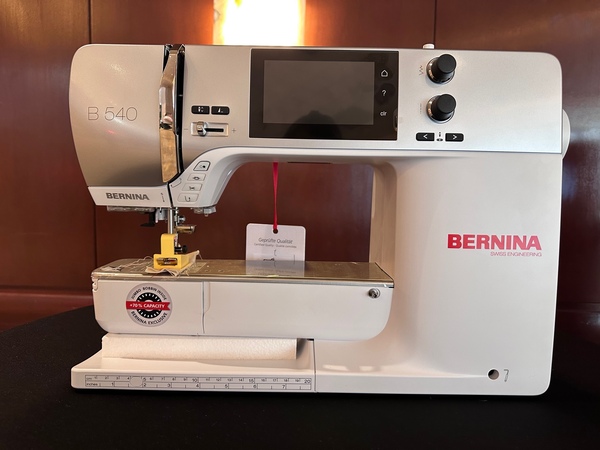 Bernina B540 photo taken at Bernina University 2023 when it was first available for internet sale.