The Gemsy 0718 is a flat-bed style waking foot machine for use on medium & heavy weight materials.
Good for leather, vinyl and heavy work when straight stitching.
Add Optional Superior Welting Foot C32 Inside & Outside Single Cording Piping Foot for Walking Foot Top & Bottom Upholstery Machines where the outside foot walks!
It features a top feed walking foot and bottom feed system, with an alternating foot lift mechanism that is suitable to sew medium & medium-heavy weight materials such as leather, synthetics, canvas, plastics, webbing, upholstery, tarpaulin plus heavier than normal standard fabrics.
The balanced sewing machine head benefits from automatic lubrication to reduce wear & tear, resulting in improved durability, lower noise levels, smoother running and minimal maintenance costs.
The fitting of a large hook & base as standard, reduces the number of bobbin changes and helps when using the thicker threads associated with heavier than normal materials.
Thick sewing needles are used from size 110 up-to the extra thick size 180.
It comes complete with sewing machine table and motor.
(
Assembly is required
)
Large Hook & base

Auto hook lubrication

Auto head lubrication

Reverse stitch lever

Large stitch feature up-to 8mm
US Warranty 90 Days labor on defects in materials and workmanship.
Non-US Warranty: 30 days parts and labor
Specifications
Max sewing speed: 2000rpm

Stitch length: 0-8mm

Needle bar stroke: 35mm

Presser foot lift by hand: 1/4" (6mm)

Presser foot lift by foot: 1/2" (13mm)

Height of presser foot :6/13mm

Needle size: DPx17 #18-24

Measurments :575x255x530mm

Motor :clutch motor

Net weight :25.5/30 kg

Flat-bed style machine.

Can sew very heavy materials .

Low noise.

Easy maintenance.

Minimum difference in stitch length between forward and reverce feed.

Top and bottom feed system.

Foot alternating lift mechanism.

for sewing leather,syntetic leather,canvas,etc.

Warranty: 30 Days labor on defects in materials and workmanship.

Please review our Freight LTL Shipping Policies
Ships Ground Freight only.

Other Images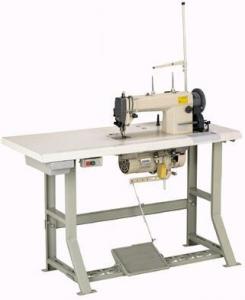 Power Stand Included but knocked down unassembled to avoid damage in shipment.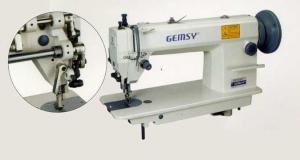 Jiasew CS-0302 (G0718, HK628) Walking Foot Sewing Machine, Power Stand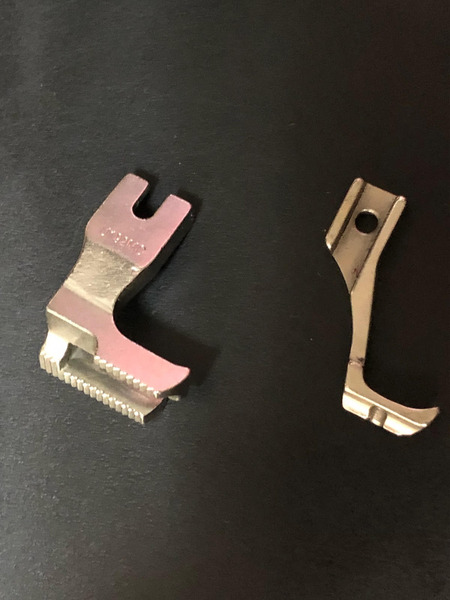 Jiasew CS-0302 can use 1/4 inch piping foot set as follows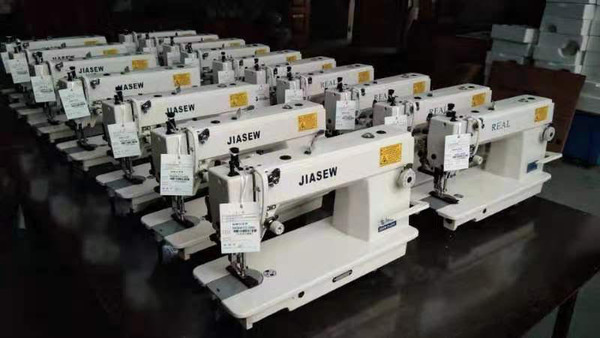 Now we have Jiasew CS-0302 top and bottom feeding machines in Miami FL stock available and will have more comes in on June 2021 from China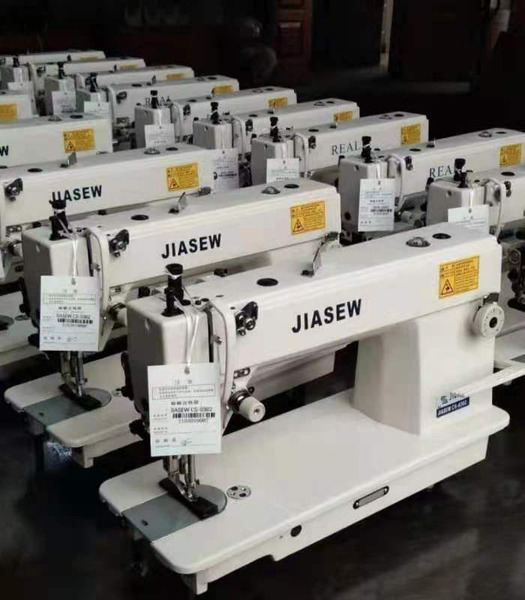 Jiasew CS-0302 (G0718, HK628) Walking Foot Sewing Machine, Power Stand (same as New Star AE-0302CX)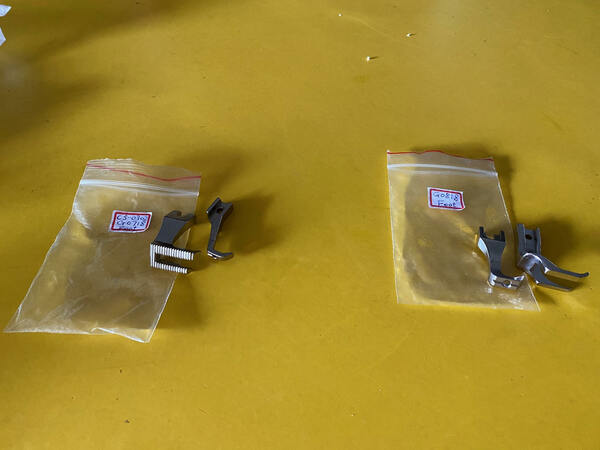 have serrated foot for Gemsy 0718 or CS-0302 machines in Miami FL available. Wang
Bundle & Save
Get additional savings when you purchase any of these items along with this product.